How does Credit Card Processing ERP Affect Your Business?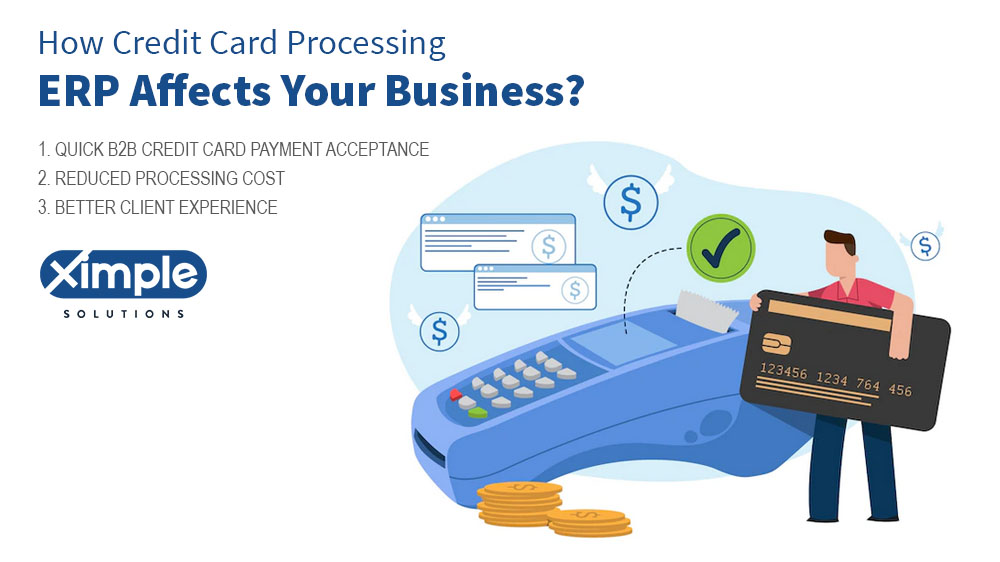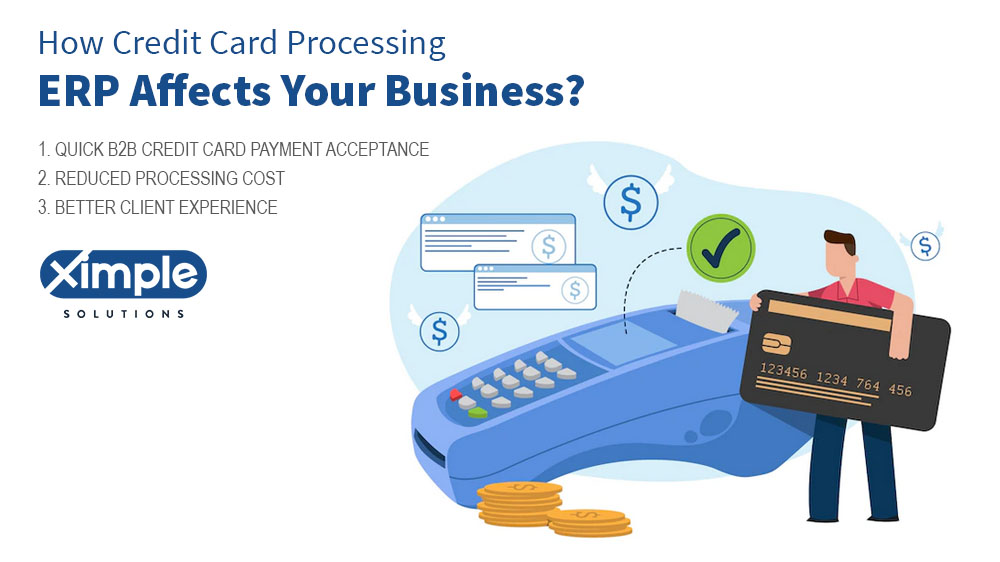 Let's find it out The Power of B2B Credit Card Processing in ERP Affects Your Business guarantees High-Profit returns.
Speed is something that cannot be compromised in today's age. We have understood the power and capability of simple credit cards that we seldom use when we go to a supermarket or get meals.
However, from the B2B business's point of view, we have many inefficiencies and higher processing prices for credit card integration.
Clunky and pricey credit card processing is weighing down your team. Therefore it's time to include a payment gateway that is derived from the most suitable Cloud ERP Program.
Listed below are the finest few reasons why you should use Ximple charge card integration to approach your payments :
Table of Contents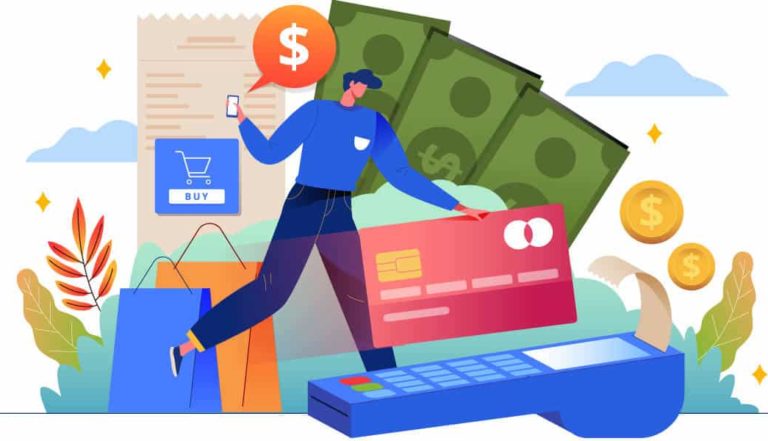 1. QUICK B2B CREDIT CARD PAYMENT ACCEPTANCE
Our B2B Credit card processing is considerably a lot more complex than B2C credit card processing, we make B2B Cloud-Based Credit Card processing Simple.
Producers, distributors, and wholesalers often don't interact with the client. Instead, they take credit card orders on the World Wide Web, via the mail, or on the phone.
These distant transactions call for a good deal of data entry, it adds up to lots of missing time and ensures fast transactions.
Payment integrations Permit You to accept credit cards Interior Ximple Cloud ERP without having to change to a different application. They also save customer payment information about protected, offsite, and PCI-compliant servers, which means that you can quickly pull their data for duplicate orders, which saves time.
2. REDUCED PROCESSING COST
Card processing charges are greater for B2B businesses than B2C Businesses, in substantial part because of the increased risk related to B2B.
To account for this higher financial risk, banks put higher processing charges for B2B.
ERP Card integrations can substantially lower these trade Prices for B2B businesses. Integrations mechanically pull trade details from Ximple and furnish them at the time of this trade.
This extra information better ensures the safety of B2B transactions and leads to reduced processing fees.
3. BETTER CLIENT EXPERIENCE
Payments from the Customers are not Disruptive or time-consuming procedures.
Invoicing portals Enhance the collection encounter by You begin by uploading customer invoices into a secure online portal from Ximple.
Customers can utilize any wise device to log into the internet portal site and pay down their invoices in their advantage. Paid invoices digitally revert back to Ximple and upgrade your AR and GL.
A fantastic feature that enriches the customer interaction is email Pay, which lets you send email invoices to customers from inside Ximple Cloud Credit Card Processing ERP Affects Your Business.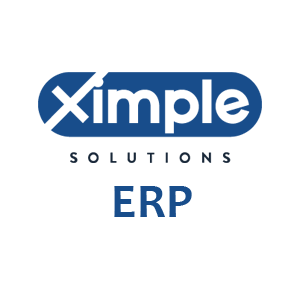 See How We Can Help to Reduce Your Operational Costs for Your Wholesale Distribution Business.
Ximple ERP automation improves workflows & processes across the distribution departments which help to reduce operational cost and productivity.
If you want our wholsale distribution business experts at Ximple Solution to help you digitalize your distribution business or upgrade your legacy ERP, just book a call
Conclusion
"At Ximple, we constantly upgrade our software to the newest and the most advanced technology. We have integrated the most cost-efficient payment processing module that has proved guaranteed raise in profits along with impeccable customer satisfaction"
Hitesh Barot is a Technologist and blogger passionate about solving business and technological challenges in Wholesale Distribution, Retail, and Manufacturing Industries. He has more than 20 years of experience leading the IT department for the Distribution, Retail, and Manufacturing business. Learn more about him here and connect with him on LinkedIn.
---
Posted on