What is AS400?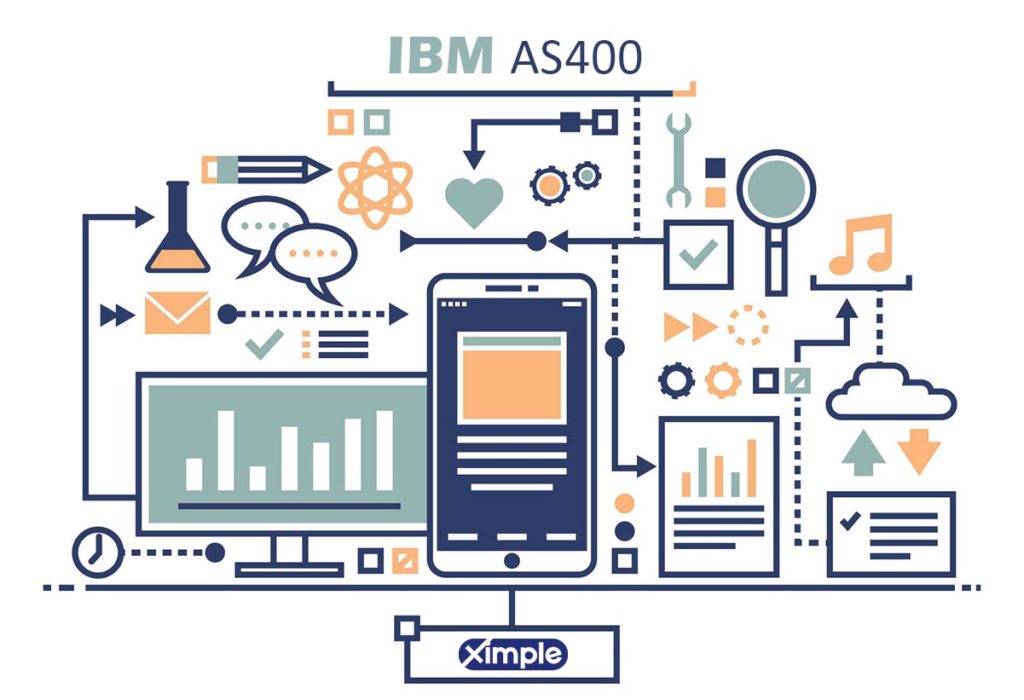 IBM AS400 is Most secured, Stable, Reliable and Scalable Platform Web & Mobile Business Applications. It is an application system from IBM. AS/400(Application System/400) emerged in 1988.It included a group of user-friendly computers for SMEs.The initial AS/400 B-series models included the IBM 9404 and IBM 9406. The AS400 operating system quickly became a success. History shows that IBM had shipped almost half a million as400 models by 1997. There was no doubt that the Application System 400 was helpful before the immense growth of technology. Even though some organizations still use it, most companies have stopped or have integrated it with modern software. This leads to this question: is the IBM series still alive, or is it dead? We will try to answer this question below.
Table of Contents
History of IBM 400
The first IBM's AS400 computer system emerged in 1988. It consisted of the operating system called the OS/400 and the hardware system called the AS/400. Additionally, the first production had an integrated database and other core functions. Over the years, the AS/400 and OS/400 have seen many upgrades.
Before it came to be, IBM had made a computer using the object-based OS in 1978. It was called System/38. The relational database found is similar to the Db2 we know now. Also, some of its concepts made the AS400 software system run smoothly. In 1983, the company made another computer system called System/36. It used RPGII as the primary programming language, and it was only a file management machine.
In 2000, IBM branded the AS/400 again to eServer iSeries and had the OS/400 operating system. This became a server for running internet businesses. In 2006, the company released the iSystem server that consisted of the i5/OS operating system. It became an alternative for companies that would not run the Windows OS.
In 2008, the company released the Power Systems or IBM Power. It was a combination of i5/OS (now called IBM i) and the Unix (also called AIX) OS. Power Systems have a built-in database called DBMS, DB2/400. It provides web-based applications that are easy to execute in MySQL or PHP with an Apache server. Although IBM has rebranded its product over the years, it has retained compatibility.
Hence, it is easy to run the initial AS/400 programs in the modern Power Systems without an issue. As a result, some companies have been unable to stop using the as400 i series. There is hope because IBM updates its IBM i series every three years.
What are the characteristics of AS/400 e-server i-series?
The main characteristics of the AS/400 include the following:
Object-based OS – The object-based OS has unique things not available in other kinds of operating systems. For instance, it has single-level storage. As400 System i is more secure and stable for running businesses because of its uniqueness.
Broader integration components – The as400 software is easy to use with other software systems. It has several features for easier integration. These include web application servers, web services servers, the DB2 relation database, and more. All combined, these components can do more than 300 tasks.
Efficient apportioning – The as400 mainframe iSeries is a firmware-based virtualization system that works better than some modern server applications.
The administrator interface works well – IBM provides great technologies for doing routine tasks within an organization. It is not the case with Linux and Windows as they have to source tools from other vendors.
It is cheaper to run – The IBM i-series as400 entails fewer hardware servers. So it is cheaper and easier to place in your data center.
Who still uses AS/400?
Up to today, some companies continue to use AS/400. About 10.1 percent of organizations run IBM i with their servers, according to iDatalabs. After HP, IBM AS400 comes second in terms of popularity. IBM's product use is more prevalent in the manufacturing and IT fields. However, the use of AS 400 operating system runs across many industries around the globe. For instance, Robert Bosch, a German multinational business, is among the top users of IBM Power Systems. Generally, the platform finds use in organizations of all sizes.
Why do companies still bother to use AS 400?
There are claims that IBM does not offer technical support to companies that adopt cloud computing. There are also views that as/400 is obsolete and might be dead. Even with such knowledge, why do some companies still use it? Those who use it run it as an as400 ERP system. Its mainframe works for most manufacturers, SAP users, and database management systems.
With the growth of AS/400 cloud that works with many applications, most companies won't stop using it. Besides, some retailers like the item because of being cost-effective and scalable. Here is are more reasons why some companies still run the AS/400.
The current Power Systems iseries are still as reliable and exemplary as the original AS/400. The original platform had CPUs that could run three to five times better than their counterparts.
Buyers have a wide range of options. If the problem is low capital, IBM has entry-level systems for small players. It also offers high-power server systems for large-scale organizations and data centers. Additionally, people can depend upon several operating systems, including IBM i, RedHat Enterprise Linux, etc.
It is cost-effective to retain the AS400 System i. When running current AS/400 servers, you can still run the 1988 programs. Also, the cost of shifting from IBM hardware to any other may seem minor. However, the price of disrupting your operations when adopting new hardware might be too high. The cost of installing, configuring, and updating new software when moving from the AS/400 also is high. You may view shifting as a disruption when you have run the same platform for years.
AS/400 is a complete solution. The as400 overview information shows that it is a complete solution. Even during the cloud computing era, the AS400 continues to charge users for what they are using.
Pros and cons of AS/400
As400 Pros
The first advantage is that as400 i do not need constant rebooting, making it more stable.
It is easier to integrate AS/400 databases and programming languages securely.
As as400 accounting systems and other systems use object-oriented operating systems, they are less prone to viruses. Thus, they are the safest around.
As400 Cons
It is an expensive system when compared to other hardware systems. However, the cost depends on if you are an entry-level or a large-scale business.
People have a negative mindset regarding as400. They feel that the platform works best only for large-scale businesses and might be more expensive to run for small players. However, people's views have nothing to do with the AS400 system commands and functioning.
Integrated web services for IBM series
These are the technologies within the IBM AS/400 i-Series. It entails the Integrated Web Service server, which allows execution of objects as web services. In this regard, AS/400 i-series cloud offers all the benefits of cloud hosting. It is flexible, scalable, and secure. With this form of cloud computing, organizations can run swiftly and reduce their operation overheads.
As companies should pay for their resources, they can reduce their running capital. When making significant changes to their operations, companies can manage their resources and achieve their plans with ease using AS/400 i-Series.
Additionally, those running in the AS/400 cloud can avoid database licensing costs when shifting from another platform. Above all, the as400 shareware can make your Information Technology environment more straightforward and agile.
Top facts about AS400
An as400 system operator knows these facts about their platform.
The entire IBM platform has had three unique operating systems and seven separate OS versions. It has had over twenty revisions too.
OS/400 i5-OS has run on six unique hardware systems solely for IBM's.
The AS/400 and prior systems have run on seventeen different CPUs.
IBM has sold over fifty hardware system models to run its IBM AS 400 iSeries product line.
Users can use their current IBM platform to run the 1988 databases.
What are the new uses of iseries AS/400?
According to IBM, its platform can achieve the following things for you:
With its ample RAM and hard disk space, the IBM i Series AS/400 makes a good repository for big data.
It has a web server, firewall, and unique applications for accomplishing tasks like warehouse management, order management, vending, and more.
It is easy to integrate IBM as400e server iseries with Java virtual machine. Its tools can create commercial applications with Java.
It includes Domino and Notes for offering organizations advanced email, collaboration, and file-sharing capabilities.
Conclusion
Are you asking this query: is as400 dead or alive? The answer to this is no. IBM i is active and more scalable. It fits businesses of all sizes as it can grow with their needs. IBM i as400 cloud series ensure 100 percent uptime and run existing programs like C++, Java, RPG, SQL, Angular, node.js, React and PHP. Lastly, we love the IBM as400 iseries for being more compatible. Its high performance and reliability (99.9%+ uptime) are the same as they were in 1988.
If you are in market for Next Generation Modern Scable cloud ERP platform for your Wholesale Distribution Business, then Ximple Solution offer Innovative High quality ERP systems. It uses Java, Microservices, Angular, IBM DB2 database, Material Design Librarries, Light weight Web & Mobile UI-UX.
---
Posted on