Best Practices for Successful ERP Data Migration
This blog provides an overview of the Enterprise Resource Planning (ERP) data migration process. It covers the reasons why a business might need to replace its current ERP software, the differences between upgrading and migrating data, and the challenges that may arise during the migration process. It also provides tips on choosing the right cloud-based ERP solution, creating a migration plan, and preparing the organization for the transition. The article concludes by highlighting the benefits of migrating to a cloud-based ERP solution for distributors and manufacturers. This article is suitable for business owners, IT managers, and decision-makers who are considering ERP data migration for their organizations.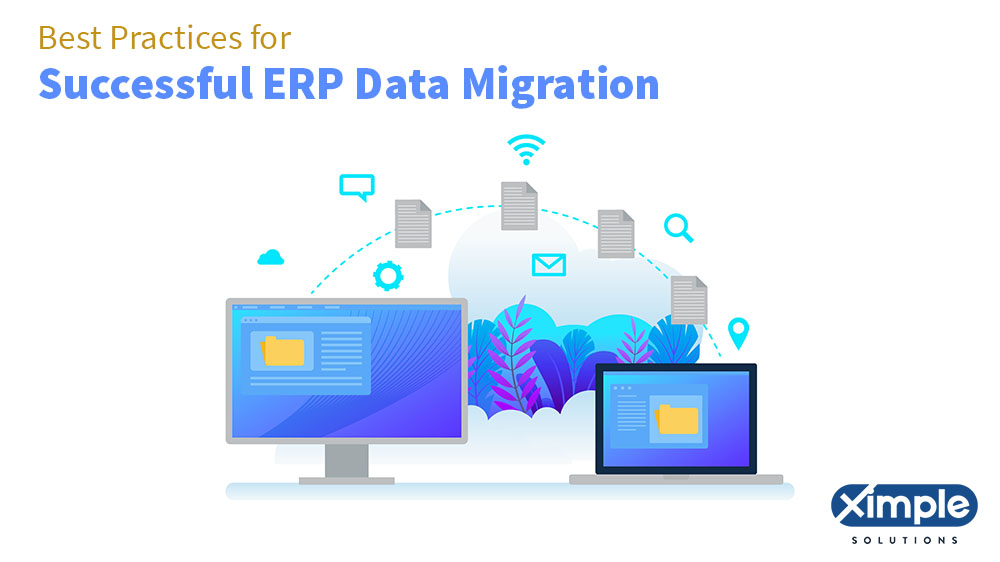 Introduction of ERP Data Migration
First, every business needs suitable Enterprise Resource Planning (ERP) software. ERP is a comprehensive software with different modules. It can handle accounts, finances, sales and revenue, customer relationships, warehousing, human capital, and inventory. Although ERP is essential, it can become outdated. If your business outgrows its software, you should do ERP data migration. This article guide will teach you more about the ERP system migration process. So, read on to find out more.
Why does a business need to replace the current ERP ?
Although an ERP system is vital, it might fail to meet the needs of a business. Failure of the ERP can occur if your business is growing and innovating fast. If an ERP system fails, you should decide on two things: an upgrade or an ERP data migration. We will describe each in a different paragraph. Meanwhile, here are the reasons why your business should replace its current ERP.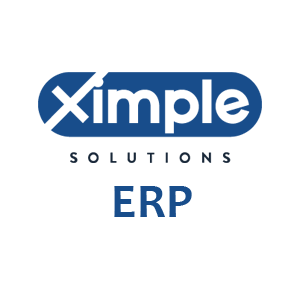 See How We Can Help to Reduce Your Operational Costs for Your Wholesale Distribution Business.
Ximple ERP automation improves workflows & processes across the distribution departments which help to reduce operational cost and productivity.
If you want our wholsale distribution business experts at Ximple Solution to help you digitalize your distribution business or upgrade your legacy ERP, just book a call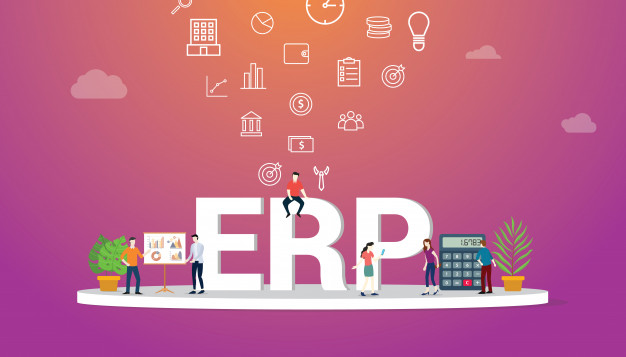 The current software is no longer working well. It has become difficult to use, slower, and unreliable.
The cost of running ERP software is too high. This problem can happen if the software has become too old, increasingly undependable, or unsupported by the developer. The cost of modifying your software often to make it work well can be too high.
Your business has outgrown the software. Therefore, it means that the system will not fully support the current business needs.
The ERP has become so unusable that you are now using MS Excel or Google spreadsheets. If you will use spreadsheets when you have ERP, the latter is useless to you.
You cannot compete well anymore. No business wants its rival to have the upper hand. If the ERP software is so terrible that it makes you respond poorly to customers' needs, change it now. Start creating your ERP data migration checklist.
Slow software updates Your ERP supplier should add a new functionality often to improve their product. If they are taking too long, you should move to a better developer.
When to decide to migrate or upgrade ERP?
How can you tell that you have had enough of your current ERP software? Is it time to create an ERP data migration plan? Here are the signs that the time for change has come.
Your business tasks are too inefficient these days A legacy ERP system is reliable until it becomes too wasteful.
Your current business needs are overwhelming. As a result, the software may no longer handle them. It may not adequately support your team's growth.
Your customer care support service has deteriorated An old-fashioned ERP system cannot handle multiple user access. Hence, it cannot offer direct access to billing, inventory, and shipping data.
The legacy system cannot support remote working – The best solution would be ERP data migration to cloud.
The existing ERP does not help your mobile workers Again, you require a cloud-based solution. Such a system will be easy to access on a mobile device.
Lack of access to real-time data A reliable ERP system presents data as things happen or change. If you have to find up-to-date information in person, you should get a better software solution.
You have non-compliance issues If you have received non-compliance letters from different regulatory bodies, get a cloud-based ERP solution now. It will respond better to the ever-changing compliance demands.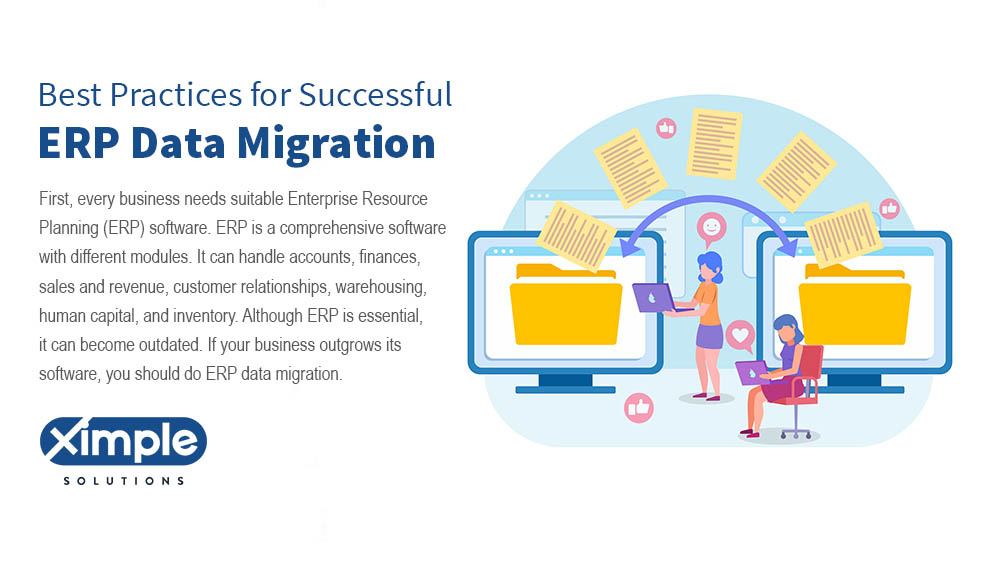 Migrating Data vs. upgrading ERP – What is the difference?
Now you know why you need another ERP platform. However, you need to decide between an upgrade and an ERP data migration process. Ensure that you understand the difference between the two. Hence, an upgrade is a software revision exercise. It can entail moving from a basic software edition to a premium version with better features. Software migration is moving data from its current location to another location. It is, therefore, a delicate process that might require more caution and resources. In short, you need to redesign the current data setup completely.
Challenges during ERP data migration
The process of migration involves moving data from your current ERP to the new data migration ERP system. While it sounds like an easy thing to do, it has its challenges. The following are some of the challenges:
You need financial resources – Before you do a data migration process, ensure that you have the money and time. As well, ensure you have knowledgeable people who can do the ERP data migration project. Without adequate funds, you cannot accomplish your goals.
Duplicated records – You will not shift your data the way it is now. Instead, you will edit it to remove duplicate errors and other inconsistencies. The task itself can be complex because you must edit data from different sources. Eventually, the data format should be uniform, which can be tough to achieve.
It is hard to get everyone's approval – More importantly, you can face difficulty seeking project approval from the top management. Hence, you must take the time to explain the reasons for ERP data migration.
How to factor in compliance issues – How well you can comply with the law largely depends on how you process and store your data. If you are operating overseas, you have more regulations to follow. Abiding by all of them is one of the challenges in data migration in ERP.
Why leading distributors are migrating their Legacy ERP to the Next Generation Cloud ERP designed based on micro-services, Java, and Angular technology
The Legacy ERP system is one of the most popular software products. Since 1988, businesses have used it to run more efficiently. And why not when the product entails hardware and software at once? While the Legacy software works well, most businesses do want it now. Indeed, many distributors are searching for the most reliable ERP software. They are doing ERP data migrations regularly. But why don't people like it now? What is wrong with the Legacy ERP? The biggest problem with it is that now it is an unreliable system.
Legacy ERP software is a powerful system, yes, but it is hard to move to the cloud. Some people think it offers poor usability, making it expensive to run. Besides, businesses want to embrace advanced millennium software products. As companies compete for younger talent, none wants to run old platforms that restrict technology. Furthermore, the early supporters of the Legacy ERP system are retired now. They had all the knowledge of running it and gone home with it. On the other hand, the current generation would rather avoid the Legacy ERP because they are more complicated.
Migrate data to cloud ERP solution
ERP is more efficient, versatile, and cost-effective. However, if it becomes outdated or hard to use, you should consider getting a new one. In addition, you should be ready to face the ERP data migration challenges. As this is a big decision, you should slow down and plan carefully. In summary, consider these factors:
1. The total cost of ownership – Currently, you are running an ineffective on-premise ERP. To shift from it to the cloud ERP, you must evaluate the total cost of ownership? Hence, this will include the cost of buying, implementing, and maintaining software. Will you need to hire external consultants? Can you handle the extra expense?
2. Which cloud option is best for you? – There are various choices, including SaaS. Others are:
Private cloud solutions – These are dedicated clouds designed for one user only. As a result, they are more flexible, more secure, and highly scalable.
Public cloud solutions – As the name suggests, these are for businesses that want to share server space with others. They have lower maintenance costs.
Hybrid cloud options – These are a combination of a public and a private cloud. Also, they can be a merger between a public cloud and an on-premise platform. They are the easiest to deploy.
3. Create a suitable ERP data migration plan – If it is easy to customize your current ERP system, it might be easy to shift it to the cloud. In your migration plan, select a system that will be more beneficial. Consider how software shifts can affect your business functions. Are some applications harder to move? Concerning data, will it need thorough editing before importing it to the new ERP? If so, who can carry out the editing work, and what will it cost the organization?
4. Make everyone aware of the ERP cloud migration considerations – Organizational change management status can affect the migration process. If people have accepted the process, they will ensure its success. On the other hand, if they are afraid of the transition process, it is likely to fail. To ensure that your workers are ready, organize their training needs.
Why are distributors migrating to Cloud-based ERP?
Distributors and manufacturers are in dire need of better ERP software. Their distribution processes are too complex to tackle with ordinary software. Legacy software is too rigid to meet their ever-changing needs. As the supply chain gets complex, it gets harder to manage. More intermediaries require better treatment and management.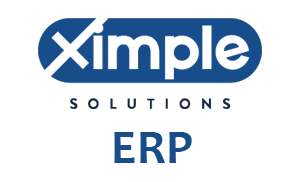 Hope you are enjoying reading this post.
If you belong to a medium or large-size distribution business, Ximple ERP is just for you.
Ximple ERP offers independence and flexibility to your B2B customer to grow their business. Our solution has D2C features they expect from you. Our ERP has an inbuild ERP offering.
You are one click away from transforming your wholesale distribution businesses, book a call now for the free demo
Hence, distributors have realized that an advanced ERP is the only best solution. It is highly scalable, flexible, reliable, and cost-effective. Besides, they can now use distributor-specific ERP that can help solve their problems. Also, distributors can access different data patches in real-time. Above all, cloud storage is better for distributors because they need to access data remotely.
Conclusion
Businesses may need to replace their current ERP system due to various reasons such as outgrowing the software, high costs, inefficiency, and lack of support. The process of ERP data migration involves moving data from the current system to a new one and can be a complex process. To ensure success, businesses should consider factors such as the total cost of ownership, the best cloud option, creating a suitable migration plan, and making everyone aware of the migration process. Distributors are migrating to cloud-based ERP solutions because it offers scalability, flexibility, reliability, and cost-effectiveness. To ensure a successful data migration to a new ERP, businesses should plan the process carefully and ensure they have adequate resources for implementation.
Hitesh Barot is a Technologist and blogger passionate about solving business and technological challenges in Wholesale Distribution, Retail, and Manufacturing Industries. He has more than 20 years of experience leading the IT department for the Distribution, Retail, and Manufacturing business. Learn more about him here and connect with him on LinkedIn.
---
Posted on