Punchout Software and Punch Out Integration with B2B & ERP
A B2B eCommerce store should meet the needs of the customer. The website itself should accommodate the expectation of different users. It should be efficient, navigable, and easy to access from within the customer's software. Punchout Catalog Software is usually an e-procurement system, an ERP (Enterprise Resource Planning) platform. Conventional eCommerce websites are independent websites that a customer has to visit before buying. Their order placement procedure is quick but creates a manual data entry task for the buyer. The only system that can allow customers to shop from within their e-procurement software is the Punchout catalog. We will discuss this in this article.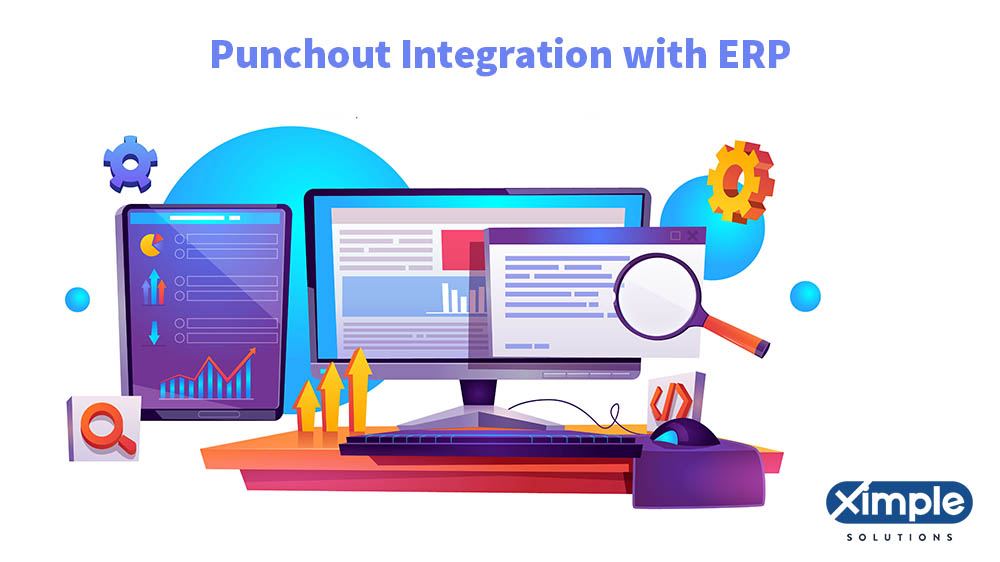 Table of Contents
Punchout and punch out Integration B2B, and punch-out & ERP
So, what is a Punchout? It is a type of technology that every business-to-business eCommerce website requires these days. In short, Punch out software enables buyers to access their suppliers' web stores without leaving their procurement platforms.
For that reason, punch out system can save the buyer's time and keep them from doing a lot of manual typing work after each purchase. It boosts user experience by connecting vendors and purchasers. In return, this can provoke customer loyalty. Punchout has now become a prerequisite between large suppliers and buyers. There are no B2B relations without Punch-out nowadays. It is now a buyers' yardstick for choosing the best suppliers.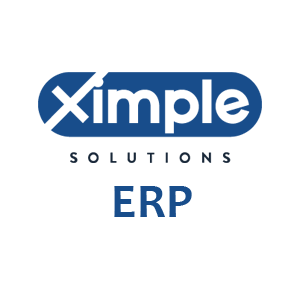 See How We Can Help to Reduce Your Operational Costs for Your Wholesale Distribution Business.
Ximple ERP automation improves workflows & processes across the distribution departments which help to reduce operational cost and productivity.
If you want our wholsale distribution business experts at Ximple Solution to help you digitalize your distribution business or upgrade your legacy ERP, just book a call
Through ERP integration, suppliers can make information available timely to their buyers or customers. For example, they can show their product catalogs and prices to their buyers in a synchronized manner. Moreover, a supplier can present buyer-specific pricing based on their contract with the buyer. Thanks to Punchout catalog software technology, sellers can produce invoices and sales orders at once.
Here is how this works. The buyer will connect their e-procurement system to their supplier's website. The website will already be working in tandem with the supplier's ERP. Hence, when a buyer checks the catalog and orders an item, the transaction will generate reports within the supplier's ERP.
The ERP will then optimize logistics and other elements related to the production schedule. Job costing and other accounting activities will also be an automatic procedure when the buyer places an order. Initially, only large organizations were bothered with B2B catalog Punch out integration. Today, SMEs are also using this beneficial procurement technology.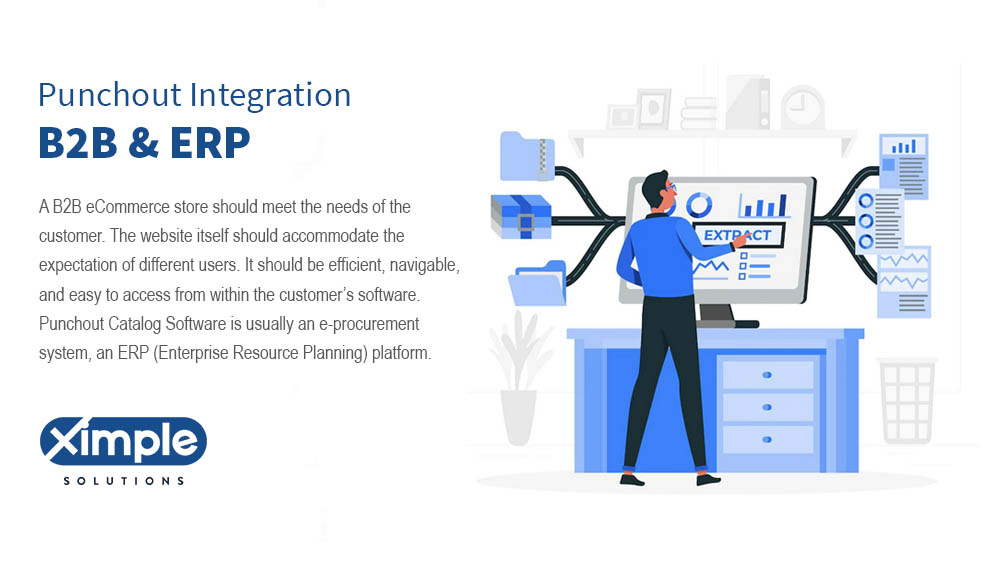 Punchout Catalog
Again, what is a Punchout catalog? It is a cloud-based solution that can allow customers to access a supplier's online store from within their procurement system. The buyer will have a link in their e-procurement software they can click on to move to the supplier's Punch-out Catalog. After that, they can explore the product catalog until they find the items they want to buy.
Also, they can add each product they want to the shopping cart and continue the search. Once buyers finish, they can click on a button to add the cart products to their procurement software. Next, the buyer will place an order from within their software and wait for notification about order completion from the supplier. The catalog itself simplifies work as the customer can see the item they want to buy fast.
PUNCHOUT CAPABILITIES
The work that Punchout Technology can do will directly depend on its type. It will as well rely on the e-procurement software the buyer has.
Kinds of procurement software – The first type is the standard e-procurement tool. It is usually a module within an ERP system. This functionality can be the Materials Management module in SAP ERP, for instance, or an Inventory Management module. Another type is an add-on e-procurement application. A buyer has to purchase it and attach it to their existing ERP. This add-on feature is an extension for widening the ERP's capabilities. A third type is the cloud-based e-procurement software. To work, the Punch out needs to connect to an existing ERP software. An example of this would be the Ariba Punchout Catalog. Of all the three kinds, you should choose the cloud option.
Types of Punchout – The first type is the CIF (Catalog Interchange Format) files. Although these are not real punchouts, most businesses consider them as such. They are only an upload of product details into a procurement software tool. The entered data is static and requires manual work to adjust. CIF is not a reliable file format to choose for your punch-out catalogs. The next choice is cXML(Commerce eXtensible Markup Language) and OCI (Open Catalog Interface). The two are the means through which communication between eCommerce websites and e-procurement software systems happens. The XML punchout catalog solution is more common than the OCI, however. Lastly, there is the Level 2 punchout method. It allows buyers to view the supplier's site in one of two ways. First, buyers can locate the product they want directly in their procurement software. After that, they can click to move to the matching product page on the supplier's website. Alternatively, buyers can choose a supplier as vendor they want. Then, they can move to that supplier's site to shop via punch-out software.
WHY DISTRIBUTORS ARE ADOPTING PUNCHOUT
To begin with, distributors are suppliers who deal with buyers at different levels. They deal with various intermediaries to ensure that they fulfill their promise to every buyer. Although having an ERP system is a big step in simplifying their work, distributors need ways to improve their customers' shopping experiences. As a result, most of them are adopting Punch-out catalogs.
Additionally, distributors want to use the Punchout technology to retain their buyers. Most buyers want to deal only with a distributor who uses Punchout. It eliminates complex data entry work. Buyers can complete a procurement order within their systems, which is convenient and fun. Above all, distributors can increase their sales with existing buyers and raise their odds of attracting new ones. The benefits of a Punch out Catalog to a distributor are many, as you can see.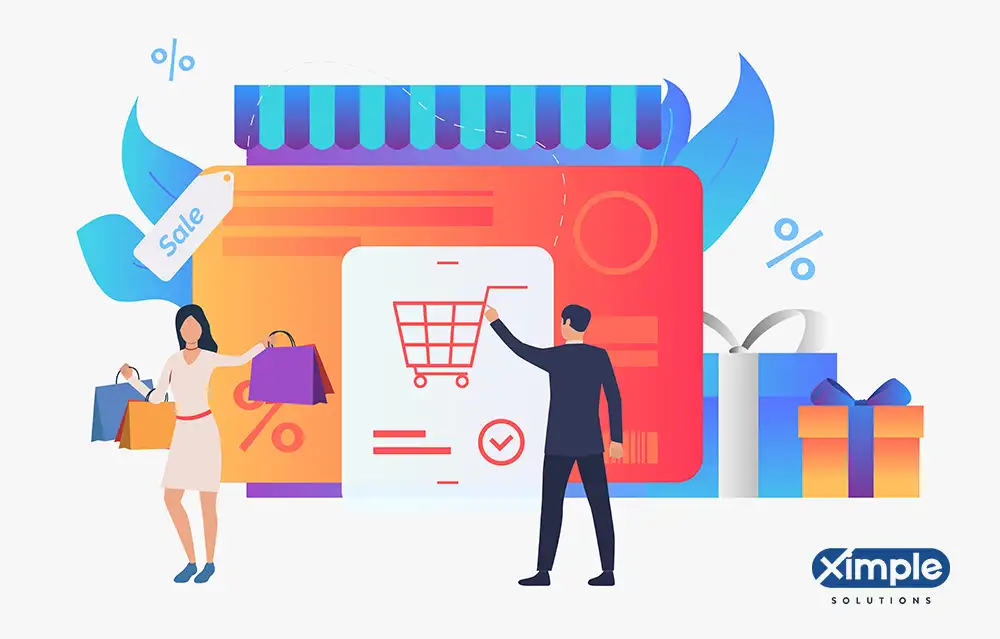 PUNCHOUT & ECOMMERCE
A few years back, the emphasis was on starting an E-Commerce store. Today, having an eCommerce store is insufficient. Buyers can shop from your store, yes, but they have to update their procurement system with the order details manually. Punchout has come to remove this problem. Ecommerce stores that have embraced Punchout technology are performing better than their counterparts.
Buyers are abandoning their regular suppliers in favor of those who have Punch out catalogs. Every serious supplier should find out the cost of a Punchout catalog. There is an option to use your existing eCommerce platform or to get a third-party service. The latter is better because it can do Ariba, Dell, OCI, or even coupa punchout catalog integration. Lastly, orient your sales team to understand the value of a Punchout catalog.
Benefits of a punchout catalog ERP Integration.
The following are the advantages of Integrating ERP and Punchout:
Suppliers can update prices, item descriptions, shipping details, and other sales information in real-time.
Punchout can help suppliers build better relationships with buyers and retain them.
They can provide special offers, promotions, and discounts directly on their eCommerce sites. After that, they can be sure that buyers will read them.
Accounts Payable (AP), Accounts Receivable (AR), Job Costing, and other accounting activities will be easier and more accurate than before.
Suppliers can manage cash flows better and boost their financial planning and reporting activities.
Why & how are distributors adopting punch out to grow business?
As we earlier explained, distributors must adopt Punchout technology. Otherwise, they will lose buyers to a competitor who has combined their ERP with Punchout. The best way that distributors can adopt Punchout is via a third party. Regardless of the industry, there is a third party that has the right Punch-out software. Their software tools are bespoke, meaning that distributors can alter them to match their needs. Whether you need a Sap Ariba Punchout Catalog or any other, there is a consultant who has it. The best Punch-out software is available as an independent Punchout catalog solution. It can also be a part of an existing platform. So, how do you want yours?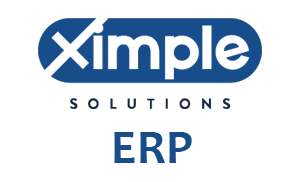 Hope you are enjoying reading this post.
If you belong to a medium or large-size distribution business, Ximple ERP is just for you.
Ximple ERP offers independence and flexibility to your B2B customer to grow their business. Our solution has D2C features they expect from you. Our ERP has an inbuild ERP offering.
You are one click away from transforming your wholesale distribution businesses, book a call now for the free demo
Conclusion
We have been discussing Punchout Catalog technology. The best Punchout Catalog Example is Amazon.com. You know that Amazon is a massive online store with worldwide buyers. It uses Punch-out technology, which has made it very successful. As a distributor, you should follow suit. Ensure that you adopt Punch-out to benefit your eCommerce store and your esteemed customers. If you are a distributor exploring ERP solutions with Punch-out catalog functionalities, then Ximple Next Generation Cloud ERP is the ideal solution.
Hitesh Barot is a Technologist and blogger passionate about solving business and technological challenges in Wholesale Distribution, Retail, and Manufacturing Industries. He has more than 20 years of experience leading the IT department for the Distribution, Retail, and Manufacturing business. Learn more about him here and connect with him on LinkedIn.
---
Posted on