ERP vs CRM: What is the difference?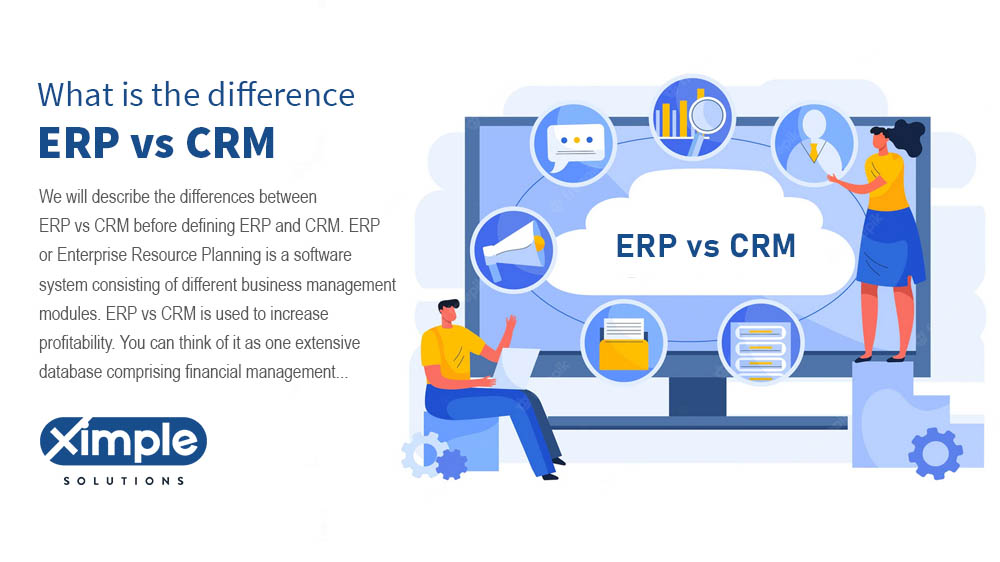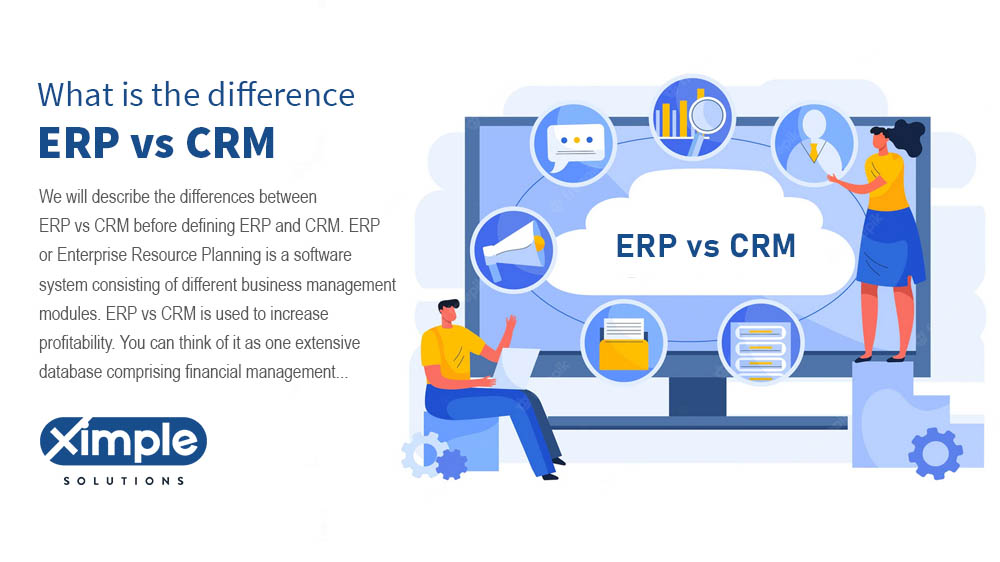 What is ERP?
We will describe the differences between ERP vs CRM before defining ERP and CRM. ERP or Enterprise Resource Planning is a software system consisting of different business management modules. ERP vs CRM is used to increase profitability. You can think of it as one extensive database comprising financial management, accounting, purchase management, human capital management, Customer relationship management, project management, warehouse management, business intelligence, and sales management, among other modules. A business selects the modules to add to the ERP software to boost productivity, profitability, and efficiency.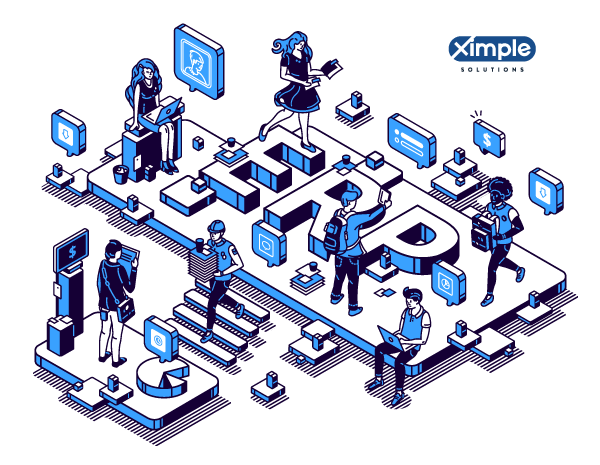 What is CRM?
CRM refers to Customer Relationship Management. It is a type of software program that businesses use to scrutinize and manage customer interactions and data all over a customer lifecycle. They use this tool to enhance customer service relationships. A CRM software program can collect customers' data across various contact points between a business and a customer. Concerning ERP vs CRM, all business departments require ERP, while the sales and marketing team mainly needs?CRM. Each communication between a business and a customer enters into the CRM database for future retrieval. Besides capturing details of every customer, A CRM program can help a business design or identify the most desirable products and services.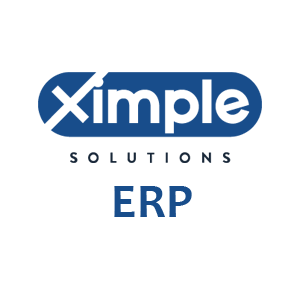 See How We Can Help to Reduce Your Operational Costs for Your Wholesale Distribution Business.
Ximple ERP automation improves workflows & processes across the distribution departments which help to reduce operational cost and productivity.
If you want our wholsale distribution business experts at Ximple Solution to help you digitalize your distribution business or upgrade your legacy ERP, just book a call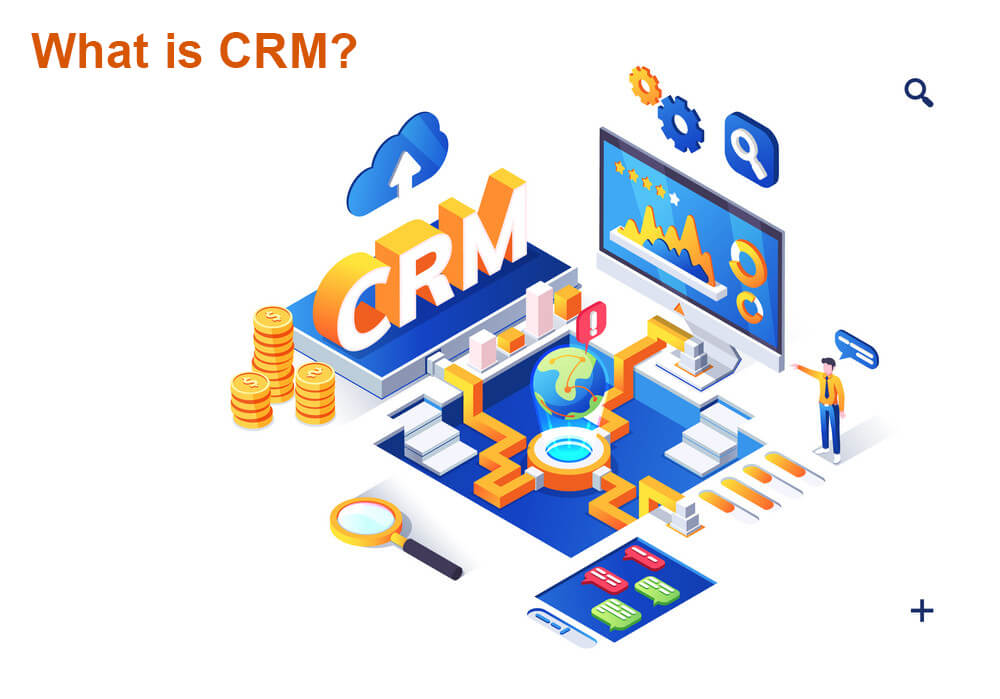 The key difference between ERP vs CRM
After defining ERP vs CRM, next, we will describe the differences between ERP software vs CRM. These two are essential business management software tools but are they different. ERP vs CRM is used to increase profitability. ERP vs CRM integration so crucial The following are the main differences between them:
While ERP controls different business functions, CRM provides a single database for the sales function or department.
It is easier to install CRM as it is a single system targeting the sales process and team. On the other hand, it isn't easy to implement ERP because it can have several modules as a business requires.
CRM being sales-specific software, shifting customer data to it is more straightforward. On the other hand, transferring the entire organization's data from previously-owned automated solutions to the ERP system is laborious.
An ERP purchase and implementation process demand a more substantial financial commitment than a CRM purchase and execution.
When it comes to who needs ERP and CRM, it is clear that a few medium-sized enterprises and many large-scale businesses can afford the expensive ERP. On the other hand, almost all small businesses would struggle to implement the costly ERP. They can easily afford CRM implementation.
ERP vs CRM – Key Features
An ERP system can have as many functions and modules as a client want. However, some of these are critical and commonly included during ERP implementation. Features of an ERP vs CRM are more holistic in terms of the business as a whole. As you will see in the functions indexed below.
Common ERP Features
Finance and Accounting
Procurement or purchasing
Manufacturing
Inventory management
Order management
Warehouse management
Customer relationship management
Project management
Human capital management
Service Resource Management
Sales and Marketing Management
As you can see, you should not confuse ERP vs CRM software because CRM can be a part of ERP.
Common CRM Features
A single Customer Relationship Management program can have as many as 30 features. All businesses don't need all of these features. The most important and common ones are:
Contact management – Enables a business to create a big customers contacts list and use it for marketing later on.
Lead management – It's not every customer that is worth following up. With this module, you can sort high-quality leads and strive to retain them.
Lead scoring module – This is a crucial feature that can help a sales team identify leads likely to convert to loyal customers.
Sales analytics – This module is vital as it can help the sales team gather data from all platforms, analyze it, and create analytical reports to be used when creating future sales campaigns.
Mobile CRM – This feature ensures that CRM is available to mobile device salespeople.
Sales forecasting – It is a feature that will help the sales department create a yardstick to measure sales efforts against the actual results.
Salesforce Automation – This is a tool for automating routine tasks that employees do to help them focus on other more beneficial tasks.
Emails Client Integration – This is all about having an email client within the CRM software for more accessible communication.
Business intelligence, reporting, and dashboards – allow users to capture real-time data updates no matter the platform they are using. As a result, they can make better decisions.
Data or file storage – This feature is created in CRM software systems to help users store and retrieve data quickly.
File Sync and share feature – You can merge CRM with Google Drive, DropBox, Outlook, MSExcel spreadsheets, or any other program you like.
Sales Performance Management – This module is added to help management overview the sales team performance.
ERP vs CRM: Key Benefits
These ERP and CRM systems have several benefits in the way they help manage company processes.
Let's take a look at ERP vs CRM benefits:
Benefits of ERP
By implementing ERP, a company can note some advantages. These are:
An ERP system provides a module for each department, helping the whole organization work as a team.
Although the initial cost of executing ERP is high, the system fully recovers it in the future by reducing overheads and streamlining processes.
ERP automates business functions and gets rid of paper-based operations.
ERP improves decision-making processes among seniors and subordinates by generating real-time data.
ERP improves stock management by assigning a barcode to each element of a finished product. The same barcode gives potential customers more information about the product itself.
Benefits of CRM Cloud
A cloud CRM is a customer relationship software program that exists in the cloud. Therefore you can access it anytime as long as you have an internet connection and a browser. ERP or CRM can be on the cloud; it is your choice. Advantages of using a CRM cloud system include:
It is super easy to install CRM software even if you are a small business.
Cloud CRM is a seamless system that a salesperson can access from any place any time they like.
Although your sales team needs training, the whole onboarding process is more straightforward than that of ERP.
CRM cloud can help a business save time, one of the most irreplaceable resources.
ERP CRM solutions encourage teamwork and collaboration as everyone must refer to a central database.
Cloud CRM software is scalable and versatile, meaning that it will still fit your business if it expands.
CRM that is in the cloud can be combined with other essential business applications to simplify the sales team's work.
It includes constant updates and provides reliable data backup.
CRM vs Cloud ERP
When deciding between CRM vs ERP applications, it can be easy to determine the one you want based on if it is in the cloud or not. First, if you can afford to install cloud ERP, then do it and ensure that you include a CRM module. A standalone CRM is fine, but it cannot compare to an ERP already in the cloud in terms of benefits.
Your sales team can access this type of CRM at the office only. This is not the case for a team that is using Cloud ERP with a CRM module. They will always access it no matter where they are as long you have an active Wi-Fi hotspot.
How are ERP and CRM systems similar?
In this section, we want to describe the similarities between the ERP & CRM systems. Are they even related to each other? The answer is yes. The main similarity between the systems is that CRM is a common component of ERP. While a separate CRM module in a whole ERP system can't be as robust as a standalone CRM software tool, it still works. It will generally lack some standard features found in a standalone CRM system. If present, the features might be brief.
Can CRM be integrated with ERP?
Yes, ERP and CRM integration is possible. This can allow you to have a single software system that can manage every other business process plus sales. What we mean by integration is that standalone CRM software is connected to an ERP to ensure that they work together as one system.
Is CRM part of ERP?
Customer Relationship Management is a unique business function that deals with sales activities. As software, CRM can stand alone or be merged with ERP. When integrated with ERP, CRM is one of the five most important features of an Enterprise Resource planning system.
Integration of CRM, SCM, and ERP
So far, you understand the meaning of ERP and CRM. When these are combined with SCM, do they even work? SCM refers to Supply Chain Management. This is a critical business function, especially for distributors and wholesalers. It is possible to have ERP systems that have a Customer Relationship Management module and a Supply Chain Management module. Each component will enhance your employee's work. You can hire an ERP CRM SCM software company to help you carry out the complicated integration task.
Does our Distribution business need ERP or CRM, or Both?
As a distributor, you want activities per distribution channel to be quick and error-free. You can do so by obtaining CRM software. This can be a separate tool, or it can be a part of your ERP. If you already have distributor ERP software, the easiest way to have CRM is to add it as a module. If you don't have ERP and cannot afford it right now, you may be best buying the CRM software alone.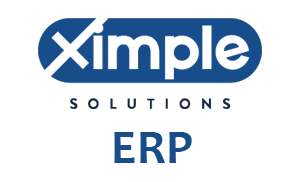 Hope you are enjoying reading this post.
If you belong to a medium or large-size distribution business, Ximple ERP is just for you.
Ximple ERP offers independence and flexibility to your B2B customer to grow their business. Our solution has D2C features they expect from you. Our ERP has an inbuild ERP offering.
You are one click away from transforming your wholesale distribution businesses, book a call now for the free demo
The choice to invest in a CRM, ERP, or both will depend on the requirement of your company. A business with a small number of high-value customers and complex financials should invest in ERP Software.
You don't need both software systems if you have a customizable ERP and your sales function is manageable. However, if you run a large business with global networks, your sales activities might require a Standalone CRM software program for robust management. If you cannot afford either, there are ERP CRM open source tools for you.
Cloud CRM vs Cloud ERP
When making ERP CRM cloud decisions, you have to be careful. Will you deploy ERP or CRM software? If you want both, then you can either have software run separately or add CRM to ERP. When it comes to cloud CRM vs. Cloud ERP, you should know the best option based on your needs and financial ability. As a small business, you should probably postpone ERP installation and implement the cheaper cloud CRM. As a medium-size or large-scale business, you should either integrate ERP and CRM or run each software tool separately. Considering all things, running an ERP on the cloud will be more beneficial because it includes several business functions.
Conclusion
So far, you know the difference between CRM and ERP systems and the similarities as well. You also understand that you can either use an ERP system with a CRM module or use CRM independently. If you are a distributor, you can have ERP with supply chain management and customer relationship management modules. What you require to succeed is an ERP CRM consultant to help you select and install the best software for your organization.
Hitesh Barot is a Technologist and blogger passionate about solving business and technological challenges in Wholesale Distribution, Retail, and Manufacturing Industries. He has more than 20 years of experience leading the IT department for the Distribution, Retail, and Manufacturing business. Learn more about him here and connect with him on LinkedIn.
---
Posted on