What is ERP Consulting? How to Choose an ERP Consultant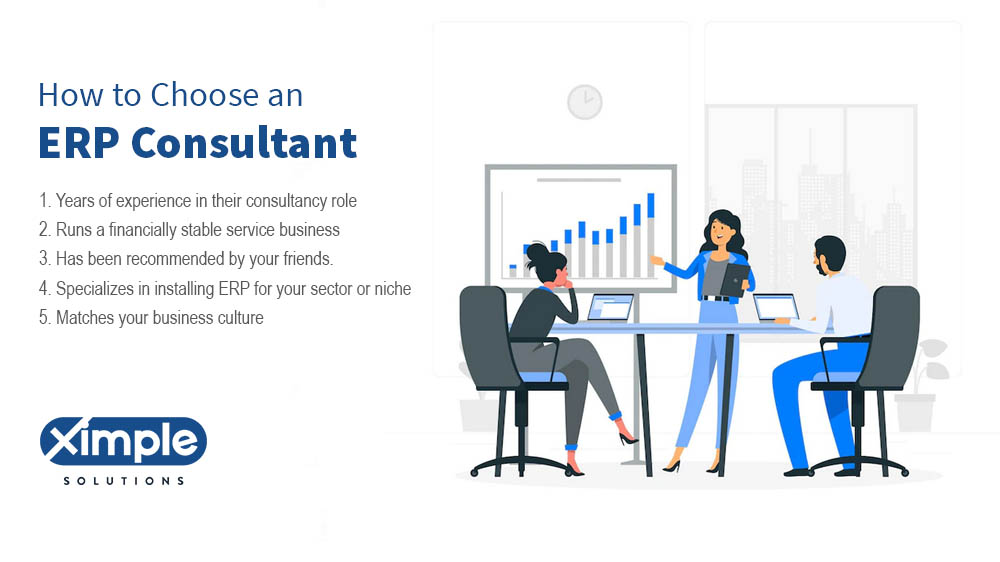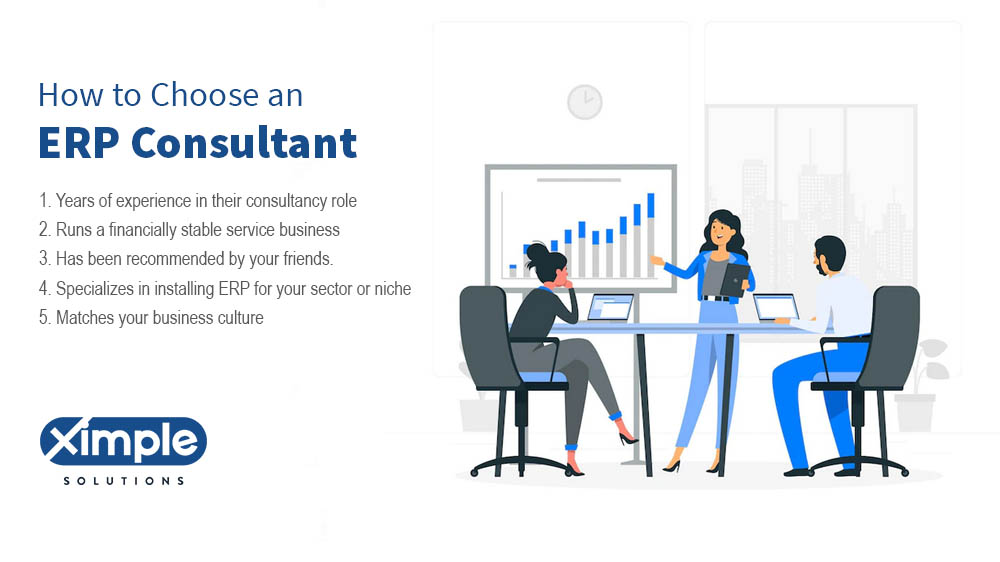 How to Select Your Ideal ERP Consulting Firm
ERP Consultant can help distributors to find the Right ERP Software. If appropriately managed, a wholesale distribution business can be very lucrative. It can grow fast and expand its operations to new regions. On the contrary, poor management of a wholesale distribution business can lead to losses that eventually cause business closure. Management can get more complicated as challenges increase. Below challenges faced by Wholesalers and distributors could be mitigated by leveraging ERP Consulting, Selecting the next generation of ERP Software, and implementing Cloud-based platform Services:
Massive competition from large manufacturers with the ability to do direct distribution of goods.
Retailers who depend on wholesalers and distributors shorten their delivery dates and enforce stricter penalties on those who don't adhere.
Fluctuations in fuel prices are happening faster than ever before, making it hard for some distributors to cope. Wholesalers have to transport goods from point A to point B, and if the cost of fuel goes up, their overall expenditures go up as well.
Wholesalers and distributors deal with warehousing, handling, and transportation of goods. All three roles are super sensitive as goods can get stolen or damaged, leading to losses. Moreover, system failures can offer sneaky workers a chance to pilfer some items.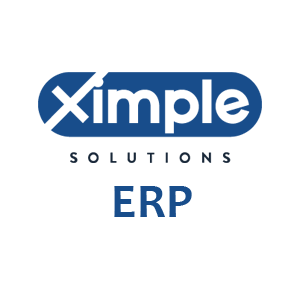 See How We Can Help to Reduce Your Operational Costs for Your Wholesale Distribution Business.
Ximple ERP automation improves workflows & processes across the distribution departments which help to reduce operational cost and productivity.
If you want our wholsale distribution business experts at Ximple Solution to help you digitalize your distribution business or upgrade your legacy ERP, just book a call
Although ERP cannot eliminate an issue like changing fuel prices, it can improve your management role. As it is an all-encompassing tool, you can get real-time views of what's happening in various departments: Accounting and finance, inventory management, warehouse management, sale and marketing, and project management, among others. As a result, you can avoid costly human errors as well as cope with unscrupulous workers.
ERP Consultant: What does ERP Consultant do types of ERP Consultants…Functional consultant, technical consultant, Qualifications, experience, and benefits
What does an ERP consultant do exactly? An ERP consultant plays several roles. Their primary role is to conduct thorough research and suggest solutions to help improve the business's operations that have hired them. Other duties include:
Helping organizations select the best ERP software tools
Assisting companies implement and start using ERP systems
Helping businesses using legacy software systems upgrade to ERP solutions.
Assisting a company's technical team deal with change management
Working with ERP software systems.
Independent ERP consultants carry out different tasks when hired or outsourced. They are competent in other areas and come in two categories. These are:
Functional consultants
A functional consultant is also referred to as a business consultant. Their level of qualification is higher as far as understanding ERP software systems. Their functional knowledge is broad enough to help teams implement new ERP software, migrate from an older system to new ERP software or upgrade an existing ERP system. They understand how various business processes work together between different modules and can get your business the most suitable solution.
So far, you know the leading ERP functional consultant roles and responsibilities.
Technical consultant
This professional is different from an ERP professional in that they are trained to offer technical support. They are the ones you need to hire when your systems stop working correctly as they can figure out the cause and remove it. Besides eliminating bugs and other glitches, an ERP techno technical consultant understands the process of installing and improving existing systems' technical aspects. They are requested to install new ERPs or rectify old ones by different businesses with varied approaches and roles, and they can do it.
If you are going to select an ERP consultant, decide on the type you want first. Then check their qualifications to determine if they are fit for your business. Things to look for are:
Top-notch listening and communication skills
Ability to teach flawlessly
Writing creativity and precision.
Thorough technical skills and knowledge
Industry-specific qualifications
Excellent social skills
Strong analytical skills
Leadership and teamwork skills.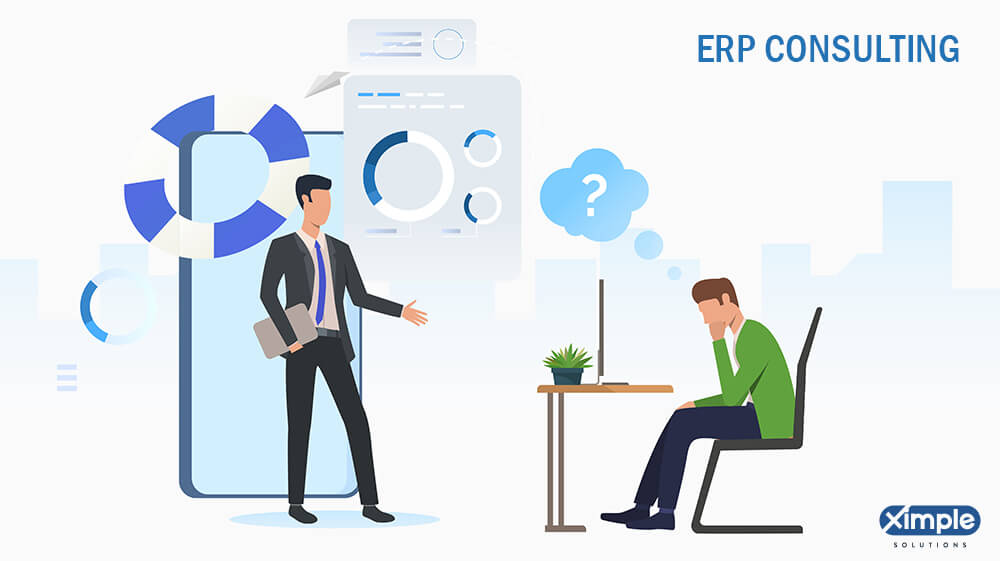 ERP Consulting Needs for a Distribution business?
Did you know that ERP consulting is a critical professional to ERP implementation success?
Consultancy gurus know everything concerning ERP software and can oversee an implementation process for SMEs and large businesses. When looking for a consultant to help you, consider that they can:
Simplify a very complicated ERP project. It is easy to get overwhelmed by an ERP project as it encompasses all areas of your organization. To stay on a budget, get a consultant to offer guidance and remove complexities from your project's technical and functional aspects.
Offer vast knowledge. As a small or medium-sized business struggling with business capital, you may not afford to hire a qualified ERP employee. You are the best outsourcing a third party with a strong track record and proper certification.
Offer industry-specific ERP help. They can help with selection and implementation help.
Help your organization reduce risks. They can do this during the ERP implementation process and help you avoid high error correction costs in the future.
Offer consistent support. Soon after completing ERP software installation and it is up and running, a consultant can proceed to offer consistent software support.
How to Choose an ERP consultant for your distribution business?
Concerning how to choose an ERP consultant, there are a few factors to consider. The first one is the type of consultant you want. Do you need a technical or a functional consultant? As many people offer Enterprise Resource Planning (ERP) Consultant services online, you should call a few and screen them based on a selection criterion that works for your business. This criterion should be created based on overall organizational ERP needs, current business resources, and organizational culture, among other things. Ideally, you want to outsource someone with:
Years of experience in their consultancy role
Runs a financially stable service business
Has been recommended by your friends.
Specializes in installing ERP for your sector or niche
Matches your business culture
Management Consultants
A management consultant can work with your company to enhance its performance through expert advice and problem-solving skills. Management consultants can check problematic areas and offer excellent solutions. They are an asset in guiding and advising the top management about big projects like ERP implementation projects
How ERP Consulting can help distributors to find the Right ERP Software
To get software that can fulfill your business needs, hire top ERP consultants from your region or any country in the world. The outsourced professional can do the following on your behalf:
Define and analyze your business processes, weaknesses, and strengths
Assess your current technical infrastructure and determine if it's ready for ERP software adoption
Estimate the total cost of introducing ERP software role
Oversee employees change management
Create a logical ERP implementation plan
Measure benefits of the new system against the metrics your business has set
Select a software tool that is going to give your unique business competitiveness on the market.
Defining your Requirements
As with any ERP idea, the first thing to do is define your needs. Ask each functional group to list specific and measurable needs that the ERP will benefit those departments and the whole enterprise. Hold meetings and share these lists. In the end, you have to consensus on some of the requirements that the whole organization agrees on and prioritize the list and must have items and nice to have items both shown. These requirements for your ERP are yours. Any advisors you bring help you for choose the right ERP and guide you to meet those needs by adjusting the ERP properly.
How much does ERP consulting cost?
One primary consideration that your enterprise should make before executing ERP is the ERP consultant salary. Mostly, the salary is counted based on the consultant's time investment. The longer the ERP process, the more you are going to pay the consultant you will choose. Usually, consultants publish their hourly rates online. To compute the actual money you will spend, multiply the project length in months or weeks with a consultant's hourly rate. Also, the type of consultancy you need will affect the hourly rate. For instance, an Oracle ERP technical consultant might charge a higher hourly rate than a sage consultant. The location of your consultant matters too. For example, an outsourced ERP expert from India may have a lower hourly rate than a company offering ERP consulting USA services.
ERP upgrade consulting. Migration or Replacement.
Perhaps you have already established a properly running ERP software system. Now you want to update it so that missing things can be added and wrong items can be removed. You can plan your upgrades as a preventative measure, and therefore you will do them voluntarily. This can be beneficial because errors that were about to happen could be found and solved. New software modules can be added. Another way is to conduct involuntary upgrades and, in this case, having no other choice. A severe problem must occur before a forced upgrade, also called a forced upgrade. For instance, your software provider might withdraw their support service for an older system and force you to upgrade. Either way, you will need the assistance of the best ERP consultant.
Legacy ERP migration consulting
Do you own a legacy software system? If so, you should update the system with the assistance of a consultant. They will assist with the migration of data from your legacy system to a modern cloud-based ERP system. Their work will entail the following duties:
Data migration from your old legacy system to the new ERP system
Assess your current infrastructure and suggest ways to make it ready for a cloud-based solution
Oversee change management to ensure that employees adapt themselves quickly to the new solution
Carry out the entire customization work to ensure the newly shifted system works flawlessly
Provide resilient support during the migration process.
Distribution ERP Consulting
Distributors endure unique challenges, especially if they have many distribution channels. With a perfectly integrated ERP software tool, they can optimize their supply chains and overall operations. To know the best software to select, then select the best ERP consulting group.
It will identify, create and implement an ERP solution that will meet all your predetermined business needs.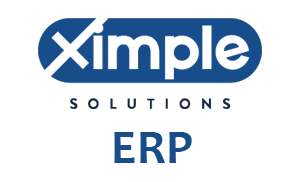 Hope you are enjoying reading this post.
If you belong to a medium or large-size distribution business, Ximple ERP is just for you.
Ximple ERP offers independence and flexibility to your B2B customer to grow their business. Our solution has D2C features they expect from you. Our ERP has an inbuild ERP offering.
You are one click away from transforming your wholesale distribution businesses, book a call now for the free demo
Conclusion
We sincerely believe and hope that you have learned something about ERP consultancy from us. When the time to install new ERP software, upgrade existing ERP software, or shift from a legacy system to a new ERP system comes, you will know to locate the best software consultant for your organization.
Ximple has the expertise to facilitate digital transformation in the Global Wholesale Distribution business. Our experienced Distribution ERP consultants can complement your internal IT Staff on replacing or migrating Legacy ERP Software with a modern Cloud-based ERP system. Ximple team can help you evaluate technological options available in the market, offer innovative software solutions, and suggest ways to drive productivity and reduce inventory and stay competitive.
Hitesh Barot is a Technologist and blogger passionate about solving business and technological challenges in Wholesale Distribution, Retail, and Manufacturing Industries. He has more than 20 years of experience leading the IT department for the Distribution, Retail, and Manufacturing business. Learn more about him here and connect with him on LinkedIn.
---
Posted on