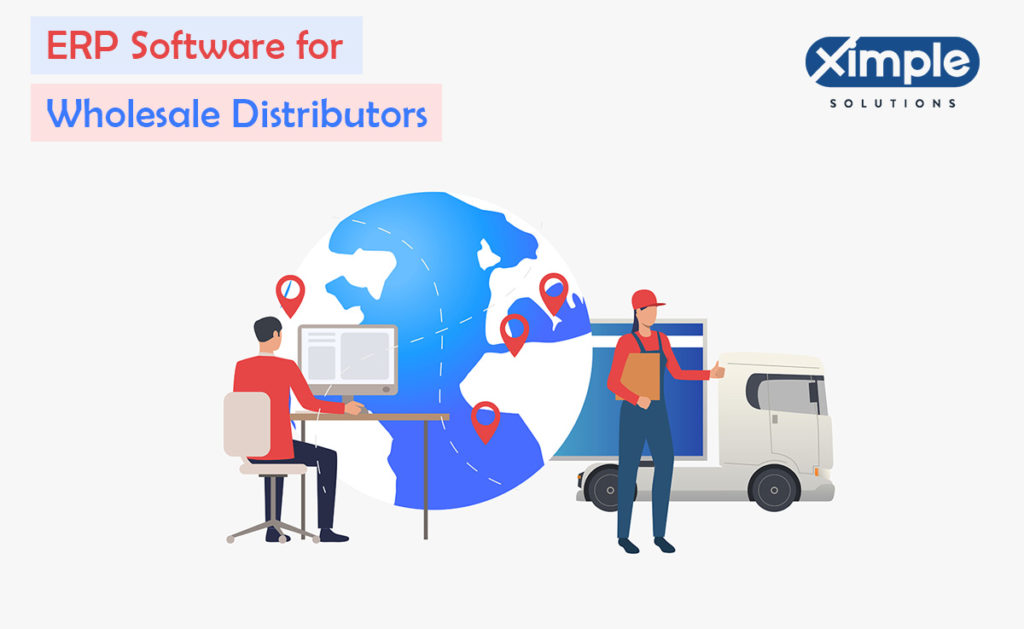 Do you intend to open a wholesale distribution business or run one already? A wholesale company has its challenges and opportunities. After gaining prominence, however, a wholesale business can perform well. One way to manage wholesale activities better is to install the best ERP Software for Wholesale Distributors. This software will help you overcome most challenges, if not all.
It will automate your broad supply chain to ensure you receive real-time updates. As we will reveal shortly, the top distribution ERP is a tool that provides a single point of reference for every department. It has several business management modules, preventing you from buying each separately. Before we talk about ERP software for distributors, we will discuss the challenges and opportunities at their disposal.
Table of Contents
Wholesale Business Challenges
It can be lucrative to venture into a wholesale business. However, you will encounter challenges before the industry stabilizes. There are several challenges to expect, but the main ones include the following:
Inventory management
The most challenging task all wholesalers do is inventory management. It entails the practice of tracking stock. Inventory management allows the wholesaler to know the stock flow in and out of the warehouses. Proper inventory management allows a business to replenish stock on time to prevent delays.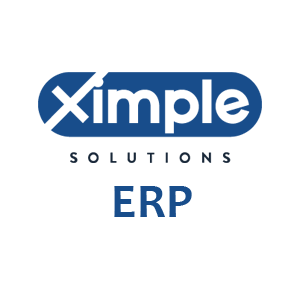 See How We Can Help to Reduce Your Operational Costs for Your Wholesale Distribution Business.
Ximple ERP automation improves workflows & processes across the distribution departments which help to reduce operational cost and productivity.
If you want our wholsale distribution business experts at Ximple Solution to help you digitalize your distribution business or upgrade your legacy ERP, just book a call
Manual stock management entails the physical counting of each item at a time. It is laborious and time-consuming. Another method that has been around for decades is radio-frequency identification tags. While these did better than manual counting, they were very costly.
RFID tags are still expensive, which can be a challenge for novice wholesalers. Inventory management is still a challenge for businesses that have not embraced modernity. Currently, it is cheaper and wiser to run sales and distribution management software. It tracks stock units quickly without making mistakes and produces data in real-time.
Lack of online marketing knowledge
Some of the oldest wholesale distributors have performed exemplary well offline. However, consumer shopping habits have changed due to the growth of internet technology. Most people want to shop on the go via their mobile devices. In Addition, many customers want to order things in bulk online. Any wholesaler still stuck to the past faces stiff competition from the digital wholesaler who owns an e-commerce store and an ERP platform. Having an e-Commerce website alone is insufficient if you want to boost your wholesale business. You also need the best software for wholesale distribution.
Rising consumer demands
Now wholesalers have to serve an enlightened consumer with endless demands. The current generation of young consumers has to use digital tools to do everything. Digitalization has made their lives easier. So when they enter the business-to-business field, they expect to find automated systems. Thus, only a distributor installed the cloud enterprise distribution ERP can fulfill the ever-growing consumer demands.
Competition
Due to hard times, many manufacturers choose a more direct route to reach their target customers. By removing the middleman to sell to the consumer directly, manufacturers affect distributors' businesses.
Tighter deadlines
Retailers who buy items from wholesalers have established tighter delivery deadlines. Simultaneously, they have harsher penalties for a distributor who does not meet deadlines and other specifications. Thus, wholesalers have no choice but to adopt the best ERP Software for Wholesale Distributors. It can allow them to visualize every area of their business in real-time.
OSHA standards
Every distribution business must adhere to organization safety and health administration policies. In short, they must streamline their working environments to keep workers safe and healthy. Ensuring worker safety has been difficult due to the Coronavirus pandemic. Many distributors were off guard. They had no proper disaster preparedness systems for protecting workers.
Opportunities for Wholesales Distribution Business
The best thing about starting a wholesale business is the many opportunities. First, you will not manufacture anything. The manufacturer does the most complicated job of producing a complete product. Distributors are middlemen standing between manufacturers and retailers/consumers.
They buy items at a lower price and profit by selling them for higher prices. The ROI (return on investment) of a distribution business is higher than that of a retail or manufacturing industry. If you have warehouse and wholesale software, you can establish a business that withstands competition.
Your opportunities to build a profitable distribution business exist as long as you can identify potential products well. Find your opportunities to distribute in these industries:
1. Fashion and textile
Who does not want to wear decent clothes and accessories? Clothing is a basic human need. Thus, those who distribute clothes and accessories need only choose their target customer and supplier carefully. As a novice, avoid selling designer clothing from world-class fashion houses. First, build your name by promoting items from small brands.
2. Sports and Fitness equipment
People from all over the world have grown to love sports and fitness. Some do sports as a profession, and others control weight. Thus, there are opportunities to sell sports and fitness equipment everywhere on earth.
3. Computer and mobile phone components
The digital world needs computers and related spare parts and accessories. Opportunities for distribution companies are amass in this sector.
4. School supplies
Whether you will supply stacks of paper, books, pens, or laboratory items, there are lucrative opportunities to capitalize on. Even if schools use computers now, some things will never change. These items make great resell items as they are cheap to buy.
The above are a few examples of opportunities you can grab as a new distributor. At the same time, save for a cloud ERP system to make your business easier.
Wholesale Software ERP
To manage your distribution channels, get the right ERP Software for Wholesale Distributors. ERP (enterprise resource planning) tool will unify the entire organization by offering real-time analytics. It will make your operations more agile. So you can monitor and react to issues speedily.
ERP controls sales and marketing, procurement, accounting and finance, inventory management, warehouse management, customer relationship management, human capital management, etc. It can let you scale your business without fear because you can track and visualize things as they happen.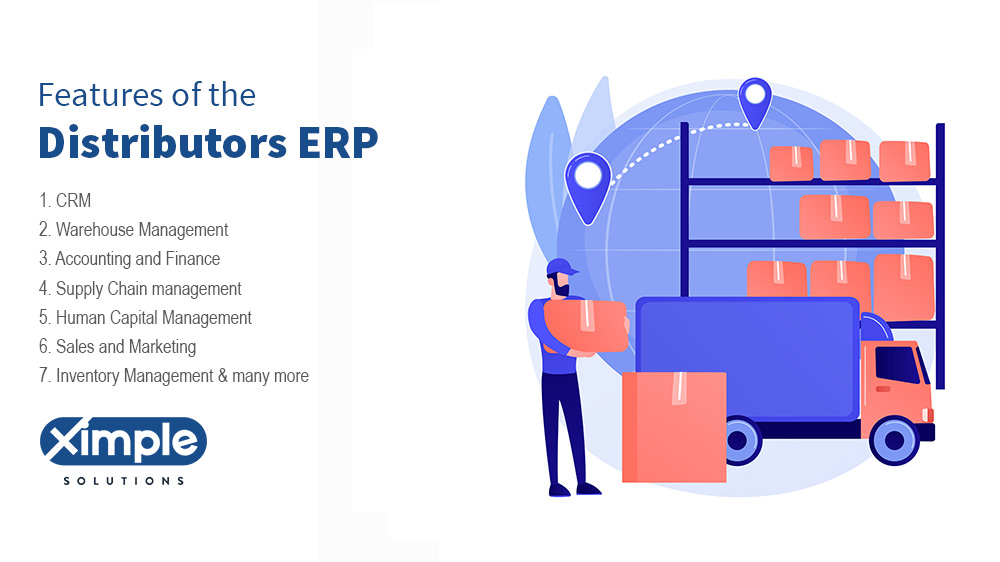 ERP Features
ERP is a very flexible platform. You can decide the most crucial features to add to the software. Generally, the best features to put in your ERP include:
Customer relationship management or CRM
Warehouse Management
Accounting and Finance
Human Capital Management
Sales and Marketing
Integration
Automation
Data analysis and reporting.
ERP Benefits
Whether you get ERP Software for Wholesale Distributors open source or a cloud system, it will offer the same benefits. These include:
Easy to continue using other applications you like. That's because ERP is easy to integrate with other tools to boost efficiency.
You can track customer interactions and feedback to know their top needs and demands.
ERP produces real-time updates about every area of your distribution business. Once you visualize these, you can improve decision-making processes.
You can automate manufacturing and other business processes with a single software tool.
You can minimize rigidity in your organization structure, thereby building a more agile business that can adapt to changes and endure competition.
Wholesale ERP Software Selection Process and Criteria
When selecting your distribution manufacturing software, follow a logical criterion. As ERP is an expensive software tool to buy and implement, decide well when choosing it. Briefly, consider the following things:
All your business requirements
Whether there is support and approval from the top management
Erp software will have many users. Consider the need of these users and ensure they will get the support they require to understand the system.
Will the new ERP comply with global tax systems and multiple currencies?
How easily can you integrate the new distribution one ERP with other business management tools you already have?
Money for buying ERP and implementing it
Will the software be scalable enough to support future business growth and technology changes?
What customizations do you need to make the software compatible with existing systems? Do you have programmers who can do that?
What is the total cost of owning your ERP, and how does it compare with its profitability?
Implementing Wholesale ERP Software
Before you implement the online software distribution ERP, define the project objectives. It might take a month or years to finish executing the platform. The implementation process may work best in phases and requires everyone's involvement. It is necessary to involve not only experts but also your employees. They will be the ERP beneficiaries and will use it daily.
As you implement ERP, involve all of them to eradicate the fear of losing their jobs. Another vital thing is to let the vendor in the process. They own the software, after all. Only they can understand how to install it without overspending.
After a successful implementation procedure, your software distribution solution will require regular assessments and improvements.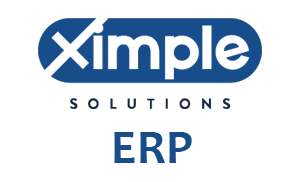 Hope you are enjoying reading this post.
If you belong to a medium or large-size distribution business, Ximple ERP is just for you.
Ximple ERP offers independence and flexibility to your B2B customer to grow their business. Our solution has D2C features they expect from you. Our ERP has an inbuild ERP offering.
You are one click away from transforming your wholesale distribution businesses, book a call now for the free demo
Conclusion
Do you want to succeed in your wholesale business? Your business will be easier to manage and control via distribution software. It will remove manual processes and the errors they result in. Also, software distribution programs can make your operations more agile and flexible. You need one of these to grab as many distribution business opportunities as possible. Although you cannot eliminate all challenges, you can deal with them with software.
Hitesh Barot is a Technologist and blogger passionate about solving business and technological challenges in Wholesale Distribution, Retail, and Manufacturing Industries. He has more than 20 years of experience leading the IT department for the Distribution, Retail, and Manufacturing business. Learn more about him here and connect with him on LinkedIn.
---
Posted on