This article is about the benefits of using a Distributor Management System (DMS) for distribution companies. It discusses how a DMS automates and optimizes the delivery process, helps in managing inventory and orders, and provides real-time sales analytics. It covers the benefits of using a DMS, such as improved order management, better inventory management, centralized information storage, and reduced errors. The article also compares Open source and cloud-based DMS, and mentions the role of ERP in the distribution business. The article is ideal for anyone looking to learn more about the advantages of using a DMS in a distribution company.
Distributor Management System (also known as DMS) have been a boon for distribution companies. This software helps you keep track of inventory, manage orders, and get products out the door in a timely manner. They also allow you to send orders to multiple fulfillment centers, which increases your capacity and improves your ability to respond to customer demand. Today, the biggest retailers use sophisticated DMSes that help them manage thousands of orders a day.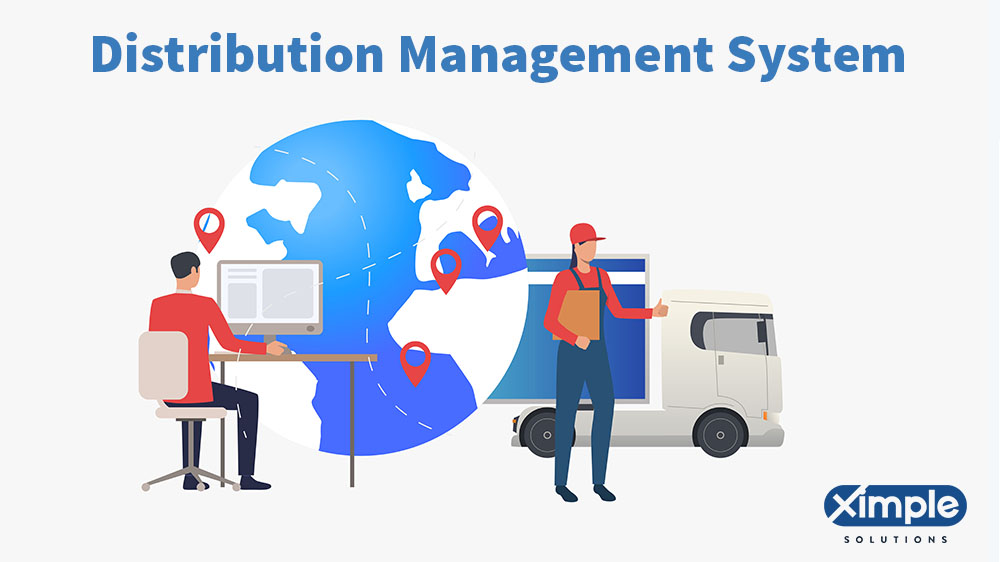 Distributor Management System is used to automate and optimize the delivery process. For example, the system can be programmed to automatically place an order with a supplier when inventory is low. This prevents a shortage and keeps customers satisfied.
The Distributor Management System is a complex network of computer systems, databases, and software applications that serves as the backbone of the supply chain, providing an integrated platform for the management of inventory and logistics operations. The DMS automates many of the manual processes that used to be handled by human hands, allowing for the rapid and efficient movement of products from the point of manufacture to the point of sale. While the DMS can seem like a black box to those on the outside, those who have had the opportunity to operate on the inside have been astounded by the power of this technology.
Challenges for Wholesalers
Companies that have wholesale distribution operations face some challenges. Regardless of their diverse end products, all wholesalers have to cope with the following difficulties.
Manufacturers who run efficient logistics systems do not deal with distributors. They sell directly to the end-user.
Some retailers want to work with someone who can ensure quick distribution of goods. Hence, distributors who cannot meet delivery deadlines may have to deal with stricter penalties and fines.
Fuel prices are always a setback when they start rising. Fuel alone makes a large part of the total operating costs of a wholesale company.
System failures can lead to employee safety concerns concerning the storage, handling, and transportation of goods. Better distribution and warehousing management practices are necessary to prevent worker safety issues, which can be expensive.
Centralized buying by able consumers may eventually eliminate regional wholesalers who cannot supply high volumes of goods at a lower price.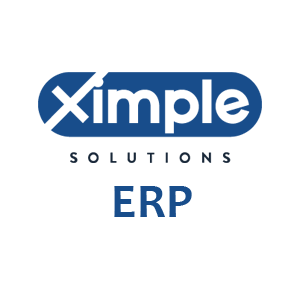 See How We Can Help to Reduce Your Operational Costs for Your Wholesale Distribution Business.
Ximple ERP automation improves workflows & processes across the distribution departments which help to reduce operational cost and productivity.
If you want our wholsale distribution business experts at Ximple Solution to help you digitalize your distribution business or upgrade your legacy ERP, just book a call
Sales and Distribution business
Companies that offer sales and distribution services generate revenue by executing sales. Therefore, they use reliable sales distribution models to reach many clients. Although their operations entail picking, packing, and shipping, they are susceptible to failure because of using the wrong sales distribution model. The model should enable you to:
Capture the attention of your customers
Establish a high level of trust with your customers
Assist you in demonstrating exactly how your product can solve your customer's problems
Simplify the order placement and processing steps for the customers
Enable you to ship goods on time and in good condition to ensure total customer satisfaction.
A business can choose an intensive distribution model, an exclusive distribution model, or a selective distribution model. However, the best model should facilitate the distribution process and allow a company to achieve its goals.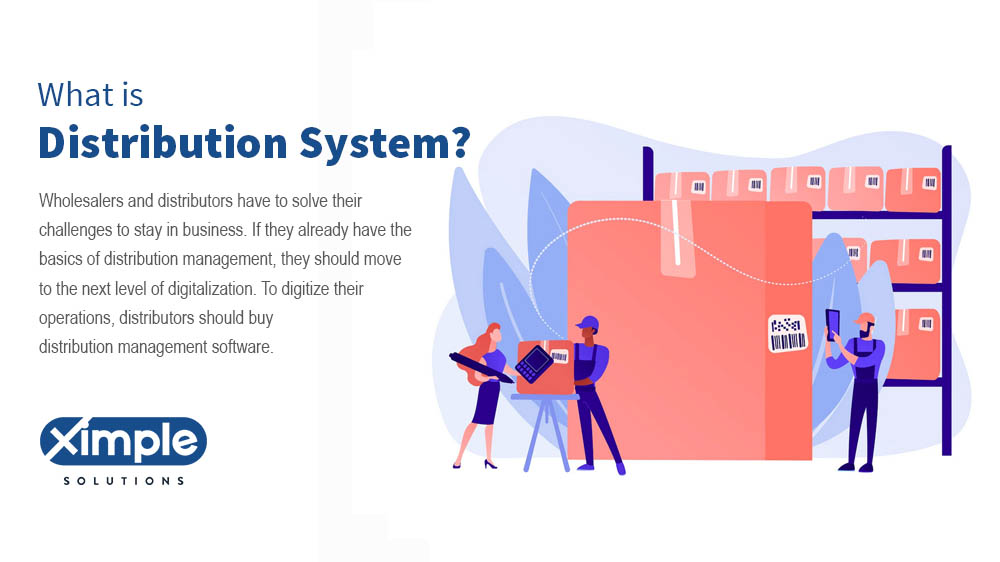 What is Distributor Management System Software?
Wholesalers and distributors have to solve their challenges to stay in business. If they already have the basics of distribution management, they should move to the next level of digitalization. To digitize their operations, distributors should buy distribution management software. Its work is to streamline distribution workflows and activities between manufacturers and distributors. A DMS tool can improve warehouse management by ensuring that the stock is not too much or too little. Whether working with a few manufacturers or many of them, distribution management system software can enhance collaboration between teams.
How does it solve Distribution business challenges?
Usually, many distributors are small-scale disorganized enterprises with inadequate capital and technology. While they know how to get new customers, they face difficulty when managing data from different manufacturers and entities. Even medium-sized and large distributors do not have actionable data on orders, claims and returns, overstocking, stock depletion, and more. Generally, poor information management due to substandard logistics infrastructure is a problem organizations can solve with network distribution software. It can solve various challenges by:
Providing real-time sales analytics and trends
Improve inventory management to ensure that there is no one time that you will have more stock or less stock than needed
Improve order management process
Enhance scheme management
Promote procurement planning process
Centralize information storage to ensure faster order processing
Track sales and instantly present account balances and credit availability
You can avoid errors like incomplete shipping, overcharging, missing items, and returns.
Benefits of Distributor Management System
Distribution management with software is easier, quicker, and more reliable. When using software, you can expect the following benefits:
Order management
Sales management
Finance and accounting management, including accounts payable and accounts receivables.
Inventory management including basic inventory management and logistics
Promotion management, which includes many promotions, displays, and so on.
Point of Sales Material management
Performance Management for sales teams and operation teams
Picking List Management (PLM)
BI (business intelligence) reporting.
Types of Distribution Management system software
Any software distribution company will face difficulty when managing inventory. Even small distributors execute several transactions every day, which makes inventory management difficult. Without the ability to track inventory, errors can happen that can lead to losses or the collapse of a business. When choosing an ideal DMS, consider the size of your company. The type of software you need will depend on whether your business is small, medium-sized, or large. The best one for a small company may be the open-source software because it is free. Medium-sized and large-scale businesses can get paid software. No matter the size of your company, the best of all is ERP distribution software. ERP (enterprise resource planning) is a perfect DMS for businesses of all sizes.
Advanced distribution management software benefits
With advanced DMS, distributors can lower their cost of operations because they can avoid redundant laborers and hire the necessary quantity of workers. Besides being cost-effective, DMS is time-saving and can simply be inventory monitoring. The best types of advanced retail and distribution management software include NetSuite ERP, QuickBooks Enterprise, Ximple ERP System, and Epicor Eclipse among others.
Similarities and differences of Open source Distribution Management Software
The distributor management software Open source tools are the best for companies that have a small capital. Some open-source options are free of charge and can still improve supply chain management activities. Several open-source DMS tools are many and the similarity between them is that they are open-source applications. Concerning differences, these depend on what you want to choose.
For instance, the primary role of a tool like Apache OFBiz is warehouse management, manufacturing management, and order management. In contrast, OpenBoxes will primarily handle demand forecasting in the health sector. OpenLMIS is similar to OpenBoxes because it is a supply chain management tool for the health sector. If you struggle with inventory and purchase management, the best open-source ERP is Odoo.
As you can see, you should first compare and contrast open-source DMS tools before selecting the best. Consider factors like inventory management, order management, warehouse management, billing systems, and shipping and tracking.
Cloud-based Distribution Software: Differences and similarities of Distribution and warehouse management Software
When searching for DMS, expect to find WMS (Warehouse management software) tools online. It can help distributors cut down labor and reduce wastage of space. Additionally, it simplifies cycle counts, tracks shipments, monitors expiration dates, and inventory visibility. Whether you get standalone software or cloud-based WMS, the vital thing is to get helpful modules.
DMS has more modules, including a warehouse management module. It is possible to integrate WMS with ERP is possible if you already own it. However, if you do not have a warehouse management system for distributors, you can choose ERP. To improve remote work, choose cloud-based DMS because it keeps everything online for quick perusal.
ERP in Distribution Management Business
As earlier hinted, the enterprise resource planning tool is the best option for all distributors. It has many modules, including Accounting and finance, marketing, human capital management, customer relationships management, warehouse management, procurement management, and more. It can eliminate data errors and redundancy and lead to increased revenue growth. It can also enhance inventory management, accounting, sales order management, and more. ERP is an advanced distributor management system you can buy if you are a wholesaler.
The fourth industrial revolution, industry 4.0, involves a trend towards automation and data exchange in the manufacturing industry. It entails the Internet of Things, Industrial Internet of Things, Smart Manufacture, Cyber-Physical systems, smart manufacture, cognitive computing, cloud computing, and Artificial Intelligence.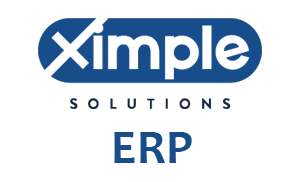 Hope you are enjoying reading this post.
If you belong to a medium or large-size distribution business, Ximple ERP is just for you.
Ximple ERP offers independence and flexibility to your B2B customer to grow their business. Our solution has D2C features they expect from you. Our ERP has an inbuild ERP offering.
You are one click away from transforming your wholesale distribution businesses, book a call now for the free demo
Conclusion
Distributor Management System (DMS) is software used to automate and optimize the delivery process. It streamlines distribution workflows and activities between manufacturers and distributors, improves inventory management, order management, and procurement planning process. DMS helps in providing real-time sales analytics and trends, centralizing information storage, and avoiding errors like incomplete shipping, overcharging, missing items, and returns. The DMS can have various benefits like Order management, Sales management, Finance and accounting management, Inventory management, Promotion management, and Scheme management.
ERP systems, in particular, offer many modules to address various challenges and provide benefits such as efficient order and inventory management, real-time sales analytics, centralized information storage, and error reduction. While ERP implementation can be expensive, its long-term benefits make it a worthwhile investment. There are DMS solutions available for different business sizes, so it's important to choose one that fits your budget and needs. Open-source options are also available for those with limited resources.
Hitesh Barot is a Technologist and blogger passionate about solving business and technological challenges in Wholesale Distribution, Retail, and Manufacturing Industries. He has more than 20 years of experience leading the IT department for the Distribution, Retail, and Manufacturing business. Learn more about him here and connect with him on LinkedIn.
---
Posted on