This article is about IBM Enterprise Resource Planning (ERP) and various IBM ERP solutions that exist in the market. It discusses the different providers that use the IBM platform to offer their software to businesses. These providers include SAP, Oracle, Infor, Lawson, Manhattan Associates, and Ximple Solutions. The article explains the features and benefits of each of these solutions and how they fit into cloud/SaaS offerings. It also mentions Ximple Solution as the best IBM ERP for wholesale distribution businesses. The article is aimed at businesses looking for IBM ERP solutions, IT professionals, and anyone interested in enterprise resource planning software.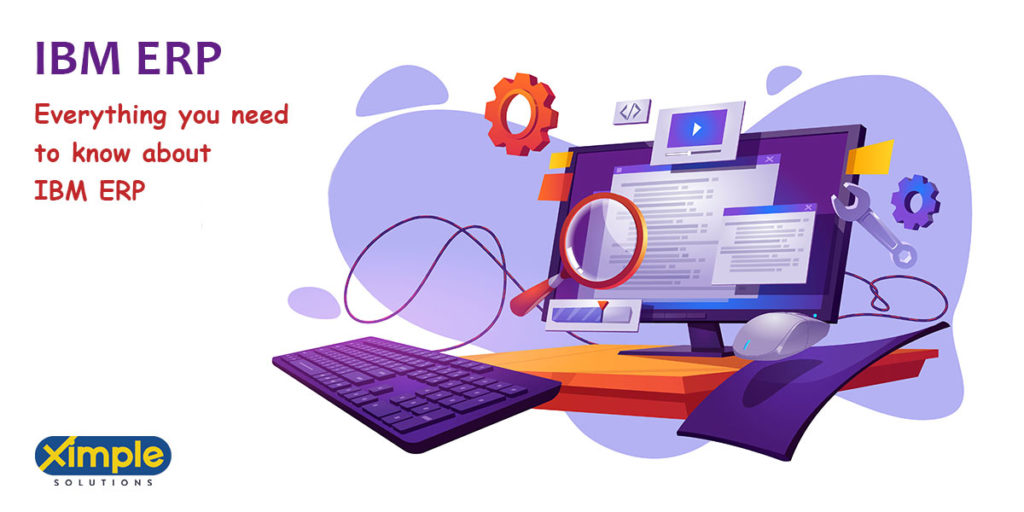 Enterprise Resource Planning (ERP) is a comprehensive software application that is easy to integrate with existing business solutions. It can include any business management module that one wants. From accounting and finance to supply chain management to human capital management, ERP is a complete tool. It runs on many hardware and software platforms, including IBM i. Also, ERP uses one central database to store all information. IBM cloud offering makes it scalable, reliable, cost-effective, high-performance, and secure.
Now you know what ERP is. What is IBM ERP? IBM is the iSeries, AS/400, and OS/400. It has a development relationship with top ERP providers. However, it only deals with ERP providers who support its IBM i and Db2 platforms. Examples of such providers are SAP, Manhattan Associates, Oracle JD Edwards, Infor, Lawson Solutions, and Ximple Solutions. Ximple IBM i ERP is a modern app-based ERP designed leveraging Microservices, Java, and Angular technology. Ximple ERP is a Mobile Cloud IBM ERP for wholesale distributors.
IBM ERP: SAP IBM ERP solutions on IBM i
All of them run their ERP on IBM I system. IBM SAP solutions are more popular, but we will discuss every option. SAP Software is a corporation that creates software products for international businesses. The European-based organization provides a business solution that covers all areas of management. Learn more about it and other ERP providers that use IBM ERP tools below.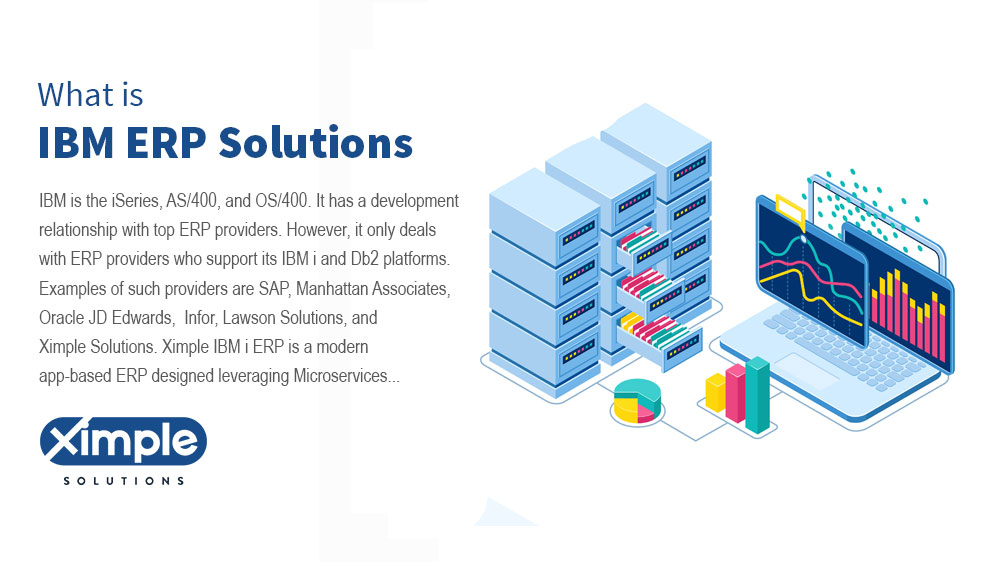 Infor and Lawson Solutions on IBM i
IBM and Infor and Lawson have been partners for a long time. The top Infor solutions that IBM works with include Infor M3, Infor Lawson, Infor XA, Infor LX, and Infor Infinium. Infor Solutions support and use IBM I Power System platform­ (also called AS/400, System i, or iSeries). Infor and IBM alliance and partnership work because they have the same customers with joint interests. These customers enjoy using merged software solutions from both solutions.
They purchase an ERP IBM solution because they know it is thorough. The partners provide technological solutions for different industries, including manufacturing, distribution, healthcare, automotive, etc. The IBM i developers maintain a technical connection with the Infor and Lawson development team to optimize Infor solutions.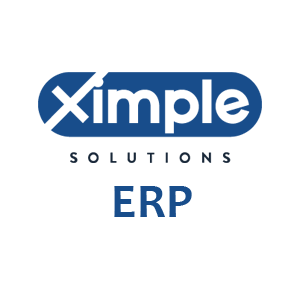 See How We Can Help to Reduce Your Operational Costs for Your Wholesale Distribution Business.
Our Modern Cloud ERP automation improves workflows & processes across the distribution departments which help to reduce operational cost and productivity.
If you want our wholsale distribution business experts at Ximple Solution to help you digitalize your distribution business or upgrade your legacy ERP, just book a call
JD Edwards (Oracle) Solutions on IBM i
JD Edwards (Oracle) and IBM have had time-honored relations. IBM Oracle Cloud ERP financials solution lead in the world of business. As a team, the two corporations provide first-rate enterprise software products for AS/400, System i, and iSeries.JD Edwards World, EnterpriseOne, and OneWorld have had a link to the IBM i for over three decades.
Some of the current software and hardware technologies are the works of Oracle and IBM. Oracle runs its software on the IBM i platform. For instance, JD Edwards/Oracle already finished certification for EnterpriseOne on IBM I 7.4. In addition, Oracle already completed certification for the World on IBM i 7.4, which entails A9.3 update I and A9.4 base. Even after launching the new Power System family in February 2018 and enterprise scale-up systems in October and November 2018, support for JDE solutions on POWER9 continued. Customers should check My Oracle Support often to discover new IBM i Operating System releases and learn how they affect their EnterpriseOne and World solutions.
Manhattan Associates Solutions on IBM i
Manhattan Associates, Inc. provides supply chain execution products. Its solutions allow real-time collaboration and operational efficiency. Today, Manhattan Associates, Inc. has given licenses to over eight hundred and seventy customers. These translate to 1,300 global companies. Most of those holding its licenses are manufacturers, distributors, and retail stores.
Manhattan Associates, Inc. and the IBM i developers have a long-standing partnership. Their partnership entails optimizing Manhattan Associates Warehouse Management software for IBM i known as WMi. The merger also includes verifying new IBM i OS releases and new WMi releases. The IBM Power processors enable performance testing.
SAP Solutions on IBM i
You must have come across SAP IBM ERP solutions by now. SAP's software applications are intelligent and up to date. Collaboration between SAP and IBM makes digitization a reality. They work with worldwide enterprises to deploy various artificial intelligence (AI) technologies. They established their first alliance in 1989 and have been inseparable twins until today.
They re-established their relationship in 2020 and called it SAP IBM Evolution Partnership. The new association has enabled the modernization of several enterprise systems and processes for their joint customers. For instance, IBM has already shifted four hundred companies from SAP ECC to S/4HANA. IBM has also created the IBM Accelerated Move Center.
It is a modern migration factory for automating and accelerating the transitions of its customers to a more intelligent enterprise. All companies that run IBM ERP SAP software will benefit from the IBM Accelerated Move Center. Another area where IBM i and SAP team up is migrating businesses from a legacy ERP system to a cloud ERP. They already have a hybrid-cloud deployment solution. Companies like Coca-cola European Partners and Primadonna Collection already run their SAP software on the IBM cloud.
Ximple cloud-based ERP for wholesale Distributor on IBM i
Ximple Solution offers IBM iSeries ERP to medium-size and large-scale wholesale businesses. Wholesalers run a profitable business amid many challenges. Ximple Solution solves the challenges that wholesale distributors face in their operations. Ximple Cloud ERP is an innovative company, and its founder is known as Carlos.
The solution runs on the IBM i Cloud platform. Carlos, a former employee of IBM, applied Angular, Java, Big Data, SQL APIs, Machine Learning, Microservice, and Artificial Intelligence architectures when designing the Ximple IBM ERP system. Thanks to modern programming languages and technologies, Ximple ERP is an innovative tool. It is the next-generation Cloud IBM iSeries ERP solution that all distributors can depend on.
How does IBM i ERP fits into Cloud / SaaS offering?
Software as a Service (SaaS) refers to a cloud computing service that enables companies to choose cloud-based software from various vendors. It is a logical alternative to the traditional software installation process. Companies do not have to build a server, install the software, and configure it to suit their needs.
Instead, SaaS solutions are on a remote cloud network that users can access via an API or the web. Companies using SaaS software pay only for their period of consumption. Does ERP system by IBM fitas a SaaS offering? Earlier, we discussed how SAP and IBM work together to carry out a hybrid-cloud deployment process.
By moving business to SAP HANA, the two companies demonstrate their commitment to helping companies to drop their legacy ERP solutions. The SAP IBM cloud is more advantageous than other similar options because it is an AI-enabled platform. Hence, users can gather enterprise-wide data in real-time and use it to add value.
The ease of shifting SAP workloads to the cloud environment with VMware technology puts cloud ERP from IBM at the forefront. There is no need to create a separate off-site data center to promote business continuity during a disaster. Data transfer between IBM's over sixty data cloud centers is free.
Also, IBM does not need its customers to pay upfront for the multi-year contract. IBM blockchain ERP uses Blockchain, Internet of Things, and cognitive technologies on SAP to drive digital transformation and create intelligent enterprises. The bare-metal servers that run the cloud service allow the deployment of three separate models, including hybrid, public, and private models.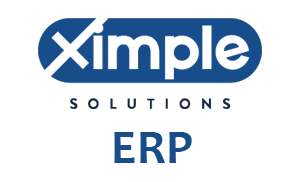 Hope you are enjoying reading this post.
If you belong to a medium or large-size distribution business, Ximple ERP is just for you.
Ximple ERP offers independence and flexibility to your B2B customer to grow their business. Our solution has D2C features they expect from you. Our ERP has an inbuild ERP offering.
You are one click away from transforming your wholesale distribution businesses, book a call now for the free demo
Who has the Best IBM ERP?
The best IBM ERP software for Innovative businesses is Ximple Solution, especially if you are at the cutting edge of the wholesale distribution business. It leverages the iSeries IBM ERP tool for stability, scalability, and security. It is an agile solution using Microservices, APIs, Java, bootstrap, and Angular technologies with world-class UI-UX. Ximple is an ultramodern ERP for Wholesale distributors. It will help an organization track its stock via the inventory and warehouse management modules. A business can easily track its cash flows via the accounting and finance software modules. With the Order Entry tool, a wholesale business can illuminate all its paths to gather insights into what is happening. Microservices allows east integrations with specialized software with industry niches.
Conclusion
The IBM strategy offers numerous benefits to businesses looking to integrate their Enterprise Resource Planning (ERP) software. IBM's collaboration with top ERP providers such as SAP, Oracle, Infor, Lawson, Manhattan Associates, and Ximple Solutions provides businesses with a wide range of practical software tools that are designed to meet their modern business needs.
One of the key benefits of IBM is scalability. With IBM's cloud offering, businesses can easily scale their ERP systems as their business grows, without worrying about hardware limitations. This makes it an ideal solution for businesses that are looking to expand and grow in the future.
IBM Cloud is also cost-effective. With IBM's SaaS offering, businesses only pay for the period of consumption, which is more cost effective than traditional software installation processes. Additionally, IBM does not require its customers to pay upfront for multi-year contracts, which provides businesses with greater flexibility and cost savings.
IBM's cloud is also secure and reliable. IBM's bare-metal servers allow the deployment of hybrid, public, and private models, which ensures that businesses' data is always safe and secure. Additionally, the free data transfer between IBM's data cloud centers promotes business continuity during a disaster, which is critical for businesses that are looking to maintain their operations even during unexpected events.
Hitesh Barot is a Technologist and blogger passionate about solving business and technological challenges in Wholesale Distribution, Retail, and Manufacturing Industries. He has more than 20 years of experience leading the IT department for the Distribution, Retail, and Manufacturing business. Learn more about him here and connect with him on LinkedIn.
---
Posted on