What is Quickbooks software?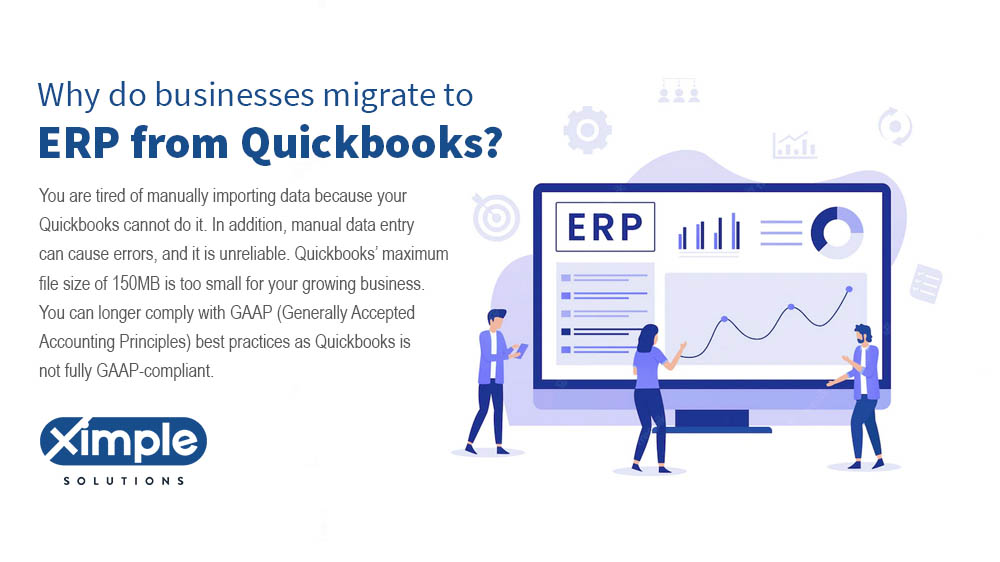 The most popular software for accounting work is Intuit Quickbooks. Although it suits a business of any size, small business owners find it more useful. It should not surprise you, as Intuit Quickbooks online is affordable and functional. It can handle invoicing, sending of payments, tax preparation, and report generation, among others. Additionally, it is easy to find a Quickbooks accountant or bookkeeper if you don't want to train or have no time for training. Besides, Intuit provides different options to ensure each business finds the most suitable product. For instance, most versions are cloud-based, and others are downloadable. To summarize, Quickbooks software is a tool for tracking Accounts Receivables and Accounts Payables of your enterprise.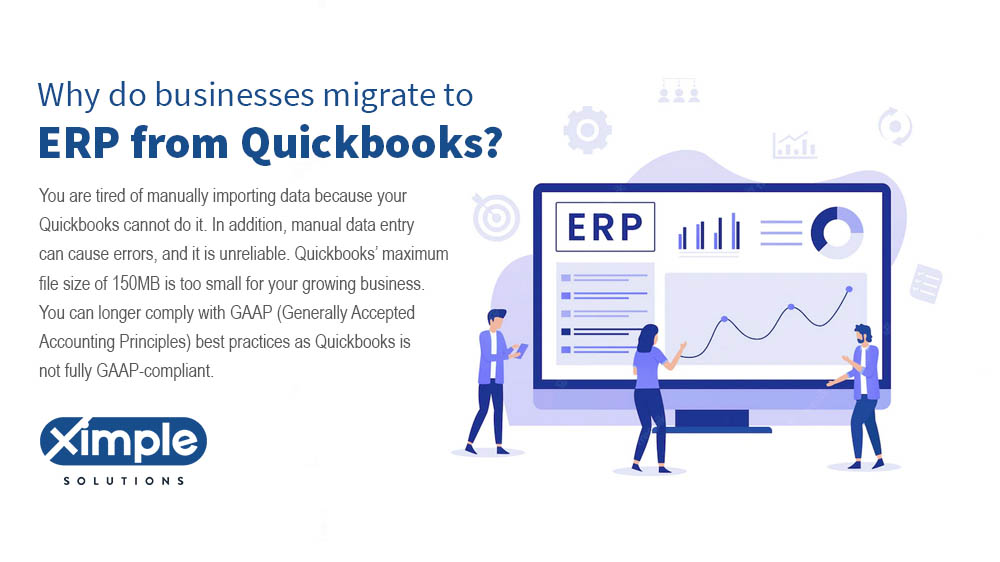 Different Quickbooks versions
The available versions of this accounting software include:
QuickBooks Online
It is a cloud-based solution for small businesses. It has different subscription levels like Essentials, Plus, Simple Start, and Advanced.
QuickBooks Desktop
This one is so broad, seeing that it has six different editions. Therefore, you can purchase Pro, Plus, Premier, Premier Plus, Enterprise, and QuickBooks for Mac.
Quickbooks Pro – This version of desktop Quickbooks suits a small enterprise that does not make products at all.
Premier – This is ideal for non-profit organizations, manufacturers, contractors, and retailers.
Quickbooks Enterprise – This version suits large-scale enterprises.
Plus and Premier Plus – These will match any business that is comfortable paying an annual membership fee rather than a substantial one-time fee at the time of purchase.
QuickBooks for Mac – It is just like QuickBooks Pro and will work perfectly for any small enterprise that doesn't manufacture anything.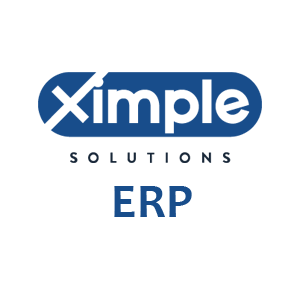 See How We Can Help to Reduce Your Operational Costs for Your Wholesale Distribution Business.
Ximple ERP automation improves workflows & processes across the distribution departments which help to reduce operational cost and productivity.
If you want our wholsale distribution business experts at Ximple Solution to help you digitalize your distribution business or upgrade your Quickbooks Software, just book a call
QuickBooks Self-Employed
If you run a business, Quickbooks self-employed is the best software. It is cloud-based and convenient.
Quickbooks core features
Without a doubt, Quickbooks is an excellent way to automate your accounting and bookkeeping functions. It provides the following core features:
Expenditure tracking – This software will automatically find all your bills and expenditures. All you need to do is to connect all credit card accounts and bank accounts to the tool. Then, for cash and check transactions, enter data directly into Quickbooks.
Payroll management – Quickbooks payroll can automatically track employee hours and give you accurate data to create paychecks and tax returns.
Inventory tracking – Quickbooks software provides an inventory tracking feature to locate the items you have in stock and how much each cost.
Business reporting – As you record and manage business cash inflow and outflow in Quickbooks, you can also generate as many reports from it as you want. Also, the software will update each statement in real-time and make it available to you anytime.
Quickbooks tools, training, tutorials, and pricing
Quickbooks Tools – This hub contains everything you might require when a Quickbook error or failure occurs. The Quickbooks Tools Hub is highly reliable.
Quickbooks Training – If you want to buy and use Quickbooks personally, you should train with an expert. There are Quickbooks classes for someone like you online.
Quickbooks Tutorials – If you can learn by reading tutorials, you don't have to wait. Search for them on the internet and save time and money.
Quickbooks pricing – Price varies based on the type of Quickbooks you want. The cheapest and the best for small to medium-sized enterprises is QuickBooks Online. It costs between 25 to 150 dollars. There is a QuickBooks Desktop for SMEs, and it costs between $399.99 and $1,213 for the first year. QuickBooks Self-Employed is suitable for independent professionals who run personal businesses. It is only $15 a month. Lastly, QuickBooks for Mac is for SMEs that use Mac PCs. It costs a one-time fee of $399.99.
Benefits of using Quickbooks
A business of any size will benefit from the use of Quickbooks software. As long as your company knows how to use Quickbooks, it can help a lot. The tool can offer these advantages:
Can create and track different invoices. Whether you wish to create and print or send electronically to customers, this tool will let you do it. In addition, it will tell you how much each customer owes and show all pending invoices. These are called accounts receivables, and as well as these, you will get a report showing how many days each invoice is overdue.
It can show you all bills you have not paid. Quickbooks checks account payable too. In other words, it can automatically connect to your bank and credit card accounts. In addition, it can allow the tool to download and categorize your bills. You can also enter some bills personally, and Quickbooks will help you track future payments.
Generate printable financial statements

Each time you carry out a cash inflow or outflow activity in
QuickBooks pro
You can use the payroll option to track employee hours Once the software tracks hours, these will flow to your customer invoices and payroll. In short, you can pay your employees the correct salaries by check or direct deposit and be able to calculate their federal and state taxes.
You can find out when to replenish your stock Quickbooks can show the quantity of each unit of inventory and its cost. In addition, it will automatically allow a percentage of stock to the cost of goods sold as this is a requirement for computing taxable income.
Can help you accept online-based payments If customers can pay what they owe you online, they will love to do business with you. Buy the QuickBooks Payments option, and it will help your customers pay directly.
There are scanned receipts for future retrieval You require receipts when computing your taxes. With the help of the Quickbooks App, you can take snapshots of each receipt and upload them to the software for future use.
Disadvantage of Quickbooks
As well as having advantages, QuickBooks has disadvantages. These are:
Depending on the version of Quickbooks you are using, reports can be few, and charts can be hard to customize.
Some users think that learning how to use Quickbooks is complicated when compared to similar tools.
If you are using the simpler QuickBooks Online version, you might find that addressing inventory management issues is limited.
The synching difficulty is slightly common among users, and some say that it can take them a day or longer to sync finally.
Why should you be exploring Quickbooks Alternatives?
Although Quickbooks are relatively affordable, some people cannot buy them. Instead, they look for free alternatives that can satisfy their needs. These do it to avoid the cost of buying once or every year. Some other people choose a Quickbooks alternative software tool because of outgrowing Quickbooks. For these, their businesses have grown and expanded so much that Quickbook alone cannot help. Still, some companies quit because they did not like using Quickbooks or were recommended something else.
Best QuickBooks Alternatives for Your Business Accounting.
There are several Quickbook com alternatives for you. Some of these are:
Wave – A free accounting tool
ZipBooks – A free accounting platform
Xero – If you type this on Google, you will find some articles on Xero vs. Quickbooks. Xero is a paid option.
FreshBooks – This cloud-based software for accounting is idiot-proof and easy to access from any place. It is a paid option.
ERP software – If you are looking for a tool that will do accounting and every other business management work, choose Enterprise Resource Planning (ERP) software. If you are in the wholesale distribution business exploring a simple scalable Next Generation Cloud ERP solution, then the Ximple solution is the ideal choice.
What's the difference between Quickbooks vs. ERP?
Before you learn how to use Quickbooks, it is essential to understand how it compares to ERP. Therefore, it would be best to decide which between Quickbooks and ERP can help your business succeed. However, there is one big difference between the two tools. While Quickbooks can only tackle the accounting work, ERP can do accounting and more. To be specific, ERP has different modules: accounting/finance, human capital management, sales order management, purchase management, warehouse management, project management, and customer relationship management, among others. In addition, with ERP, you can expect real-time updates from every department of your business.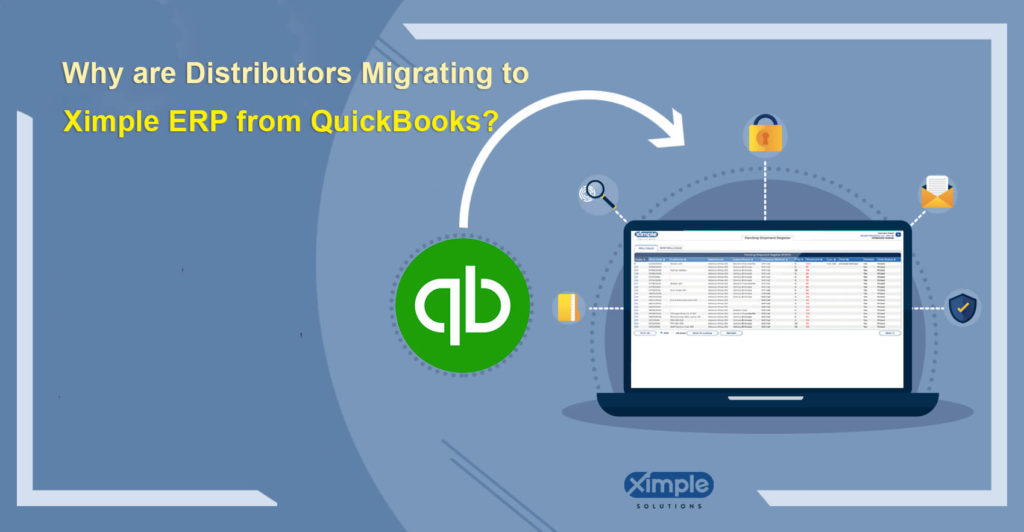 Why do businesses migrate to ERP from Quickbooks?
If you are already using Quickbooks, you can tell it is time to shift to ERP. Here are the signs:
You are tired of manually importing data because your Quickbooks cannot do it. In addition, manual data entry can cause errors, and it is unreliable.
Quickbooks' maximum file size of 150MB is too small for your growing business.
You can longer comply with GAAP (Generally Accepted Accounting Principles) best practices as Quickbooks is not fully GAAP-compliant.
You are in the distribution and wholesale business, and your inventory management has become too complex for Quickbooks software to work.
As Quickbooks does not offer real-time data monitoring, you are not able to make decisions quickly. This can limit your business's performance and success.
How do you migrate from Quickbooks to ERP?
Although anyone can learn Quickbooks and use it, some businesses may not need them. These would instead use ERP software that suits their business goals and structures. Thus, if you are ready to shift from Quickbooks to ERP, here is how you can do it:
Carry out a data cleanup exercise – As earlier implied, Quickbooks has a limited file size. Once you store 14,000 files, there is no space for more. Like other people, your accountants will start creating Excel Spreadsheets. While these are fine, research shows that 88 percent of long spreadsheets with over 150 rows contain errors. Don't transfer a single Quickbooks error to your new ERP software. Instead, remove outdated data, duplicate records, inconsistent data fields, and other errors.
Discover inefficiencies, restructure your workflows, and determine your ERP needs – Quickbooks and ERP are two different tools. Even if ERP has an accounting function, it is a broader module with a unique structure. Thus, you cannot import your Quickbooks data the way it is because of ERP's extra capabilities. If you need help, then seek an ERP consultant.
A change management strategy – ERP implementation process is complex, and workers might fear it. It is even more complicated when you migrate from Quickbooks, CRM, or other business management software. Ensure that workers understand what the process is all about and their roles to help you avoid resistance to change.
Why are Distributors migrating to Ximple ERP from QuickBooks?
First of all, Ximple Solutions is a reputable company that began in the year 2000. With 21 years of consistent practice, this company has enough experience. This is why distributors are choosing it as an alternative tool for Quickbooks small business accounting tool. Secondly, Ximple Cloud ERP is integrated software that can take care of every business need. Besides, distributors are looking for a tool that will do more and cost less. While there are several ERP solutions online, Ximple is versatile, scalable, modern, and fairly priced. It is easy to use and ideal for any growing business that wants a single integrated software suite. Distributors will easily monitor the real-time flow of data concerning their suppliers, customers, and workers. Above all, they will be able to select either an on-the-cloud or an on-premise Ximple ERP version.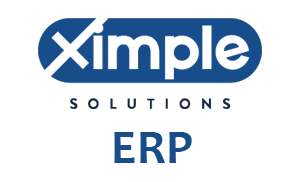 Hope you are enjoying reading this post.
If you belong to a medium or large-size distribution business, Ximple ERP is just for you.
Ximple ERP offers independence and flexibility to your B2B customer to grow their business. Our solution has D2C features they expect from you. Our ERP has an inbuild ERP offering.
You are one click away from transforming your wholesale distribution businesses, book a call now for the free demo
Conclusion
There is no doubt that Quickbooks is a famous software tool for accountants. It is available in different versions, allowing you to select the type that could help your accountants. Concerning usage, you can read Quickbook tutorials online or hire someone who is already trained and certified. Finally, if your distribution wholesale business outgrows Quickbooks, you can migrate from it to ERP. This article has quick tips on successfully migrating from Quickbooks and finally recommends Ximple ERP to you.
Hitesh Barot is a Technologist and blogger passionate about solving business and technological challenges in Wholesale Distribution, Retail, and Manufacturing Industries. He has more than 20 years of experience leading the IT department for the Distribution, Retail, and Manufacturing business. Learn more about him here and connect with him on LinkedIn.
---
Posted on