Cloud Migration: IBM Power system, IBM i (AS400) & AIX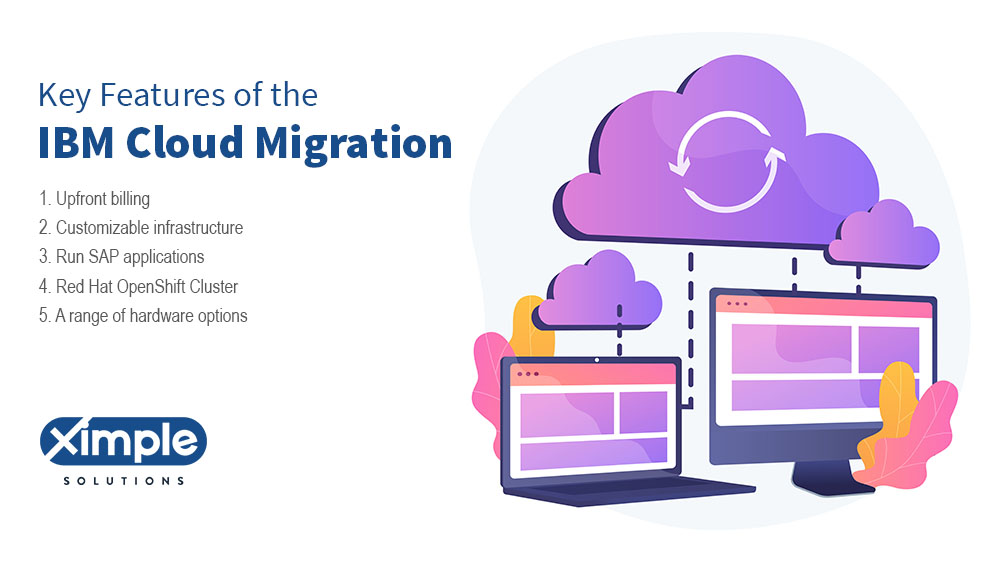 This article would be useful for businesses and individuals who are interested in learning about IBM Cloud migration and specifically the migration of IBM Power Systems, IBM i (AS400) & AIX to the cloud. It provides information on IBM Cloud migration strategy, key features, use case examples, network architecture, connectivity configuration, backup and migration strategies, workload migration planning, migration checklist, storage tiers, and benefits of migrating to IBM Cloud.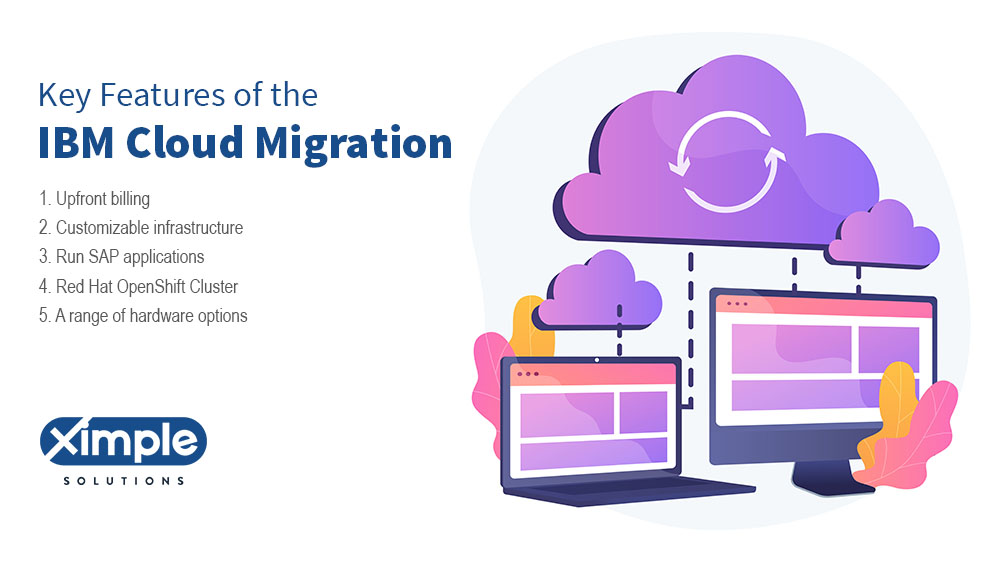 As technology advances, businesses are shifting their operations to the cloud. The cloud is the internet. So, cloud migration is the transfer of on-premise business data to the internet for convenient storage, retrieval, and usage. Companies have several options when planning to do the cloud migration process. Nevertheless, IBM provides one of the best cloud computing services. IBM Cloud is an integrated service with two cloud computing infrastructures: Platform as a Service and Infrastructure as a Service. In IBM Cloud Migration, you shift your configuration data and applications to a newer version of the IBM Power System.
IBM Cloud Migration Strategy
A cloud migration strategy is robust for transferring and entering on-premise workloads and co-related data into the cloud. Many cloud migration strategies exist, including rehosting, retiring, re-platforming, refactoring, etc.
What is an IBM Power Systems Virtual Server?
The IBM Power Systems Virtual Server is an autonomous server within the data management centers. It boasts its networks and storage facilities but utilizes the IBM Power Systems hardware. The Power Systems Virtual server and the IBM cloud server are dissimilar.
However, those using the former have a range of connectivity choices. Like on-premise software, the Power Systems Virtual Server has an independent certificate. It can use different operating systems, including Linux, AIX, or IBM I (AS400).
Customers who use this virtual server service can access hardware computing resources and the infrastructure. However, they must manage their OS, data, and software applications.
IBM Cloud Key Features
The IBM Cloud Power Systems Virtual server service includes the following features:
Upfront billing – Power System Virtual Server customers should pay a monthly installment to have permission to run the IBM or AIX OS. They only pay for consumption-only resources they add to their Power Systems Virtual Server. Thus, the monthly billing rate is unique to each person's configuration options and business needs. Those who prefer to use Linux should use RHEL OVA or SLES image formats. This virtual server does not include stock photos for Linux users.
Customizable infrastructure – The Power Systems Virtual Server is reliable, scalable, and easy to configure and personalize. For instance, you can alter the server's memory, data type and volume, virtual server instances, cores, and network interfaces(private or public).
Run SAP applications – Do you prefer using the virtual server for SAP HANA or SAP NetWeaver applications? If yes, you should not use the IBM i operating system and custom AIX or Linux images for SAP workloads. Instead, support your SAP NetWeaver workloads via IBM's AIX OS and stock image. For SAP HANA applications, only use the IBM-preferred Linux stock image.
Red Hat OpenShift Cluster – The Red Hat OpenShift Cluster simplifies creating Power Systems Virtual Server instances for monthly billing. You can automate the procedure by creating a server cluster and installing the Red Hat OpenShift at once.
A range of hardware options – Hosting the Power Systems Virtual Server is easy, thanks to an assortment of servers. Customers have several options, from the IBM Power System E880 to S922 to E980.
Cloud Use Case Examples for IBM Power Systems Virtual Server
When can you use the IBM Power Systems Virtual Server? Situations requiring solutions from this server type are many. To help you understand, see two use scenarios below:
The first client wants to use the Power Systems Virtual Server to create a short-lived development and testing environment for AIX and IBM i. Hence, they will need to use the IBM Cloud resources from a distant location to test-run their hardware and OS. By so doing, they can avoid acquiring and deploying an expensive E880 or E980 system to run an easy application test. At the same time, the client can test an E980 system when their small business grows more prominent.
The Second client wants to process an enterprise workload in an IaaS(Infrastructure as a Service) setting and still benefit from the IBM Cloud. The IaaS is a traditional platform, and this client can modernize its core functions via the IBM Cloud applications. They might need a Power Systems Virtual Server for Db2 and Oracle or bespoke enterprise apps. Lastly, this client might require the server to manage to acquire several data centers temporarily.
Network Architecture
If you want to try the Power Systems Virtual Server, first understand how to connect it. A Direct Link connection is ideal for those looking to run a private network via the Power Systems Virtual Server. You have two choices: Direct Link Connect 2.0 and IBM Cloud Direct Link on Classic.
One direct link in an account can handle several Virtual Private Clouds. A Direct Link connection between the On-premise network and the IBM Cloud is fast and reliable.
How to Configure Connectivity to IBM Power Systems Virtual Server?
An essential thing to establish first is Direct Link connectivity. But a direct link between your internal network and the IBM cloud network is not as easy as you might think. A network configuration process is necessary to make the connection work. So, what are your options? You have up to four options to try.
1. Connect to the IBM Cloud Classic environment
To connect to the IBM Cloud Classic Environment, here are your solutions:
IBM Cloud SSL VPN that has a jump server
Get an IPSec VPN and a VRA
Connect directly via a Direct Link Connection plus a VRA.
2. Link to the Power Systems Virtual Server Environment
After connecting to the IBM Cloud Classic Environment above, you need a new Direct Link connection to get to the Power Systems Virtual Server.
3. Use Megaport Connectivity Services to access the Power Systems Virtual Server Environment directly
The IBM PS Virtual Server NNI Private Port at MegaPort Connectivity Services allows a direct connection. Before doing this procedure, you must familiarize yourself with IBM's Service ID.
4. Generic Routing Encapsulation Tunneling
You need to request access to the PSs Virtual Server's support case. Also, it would be best if you had the Direct Link Connection to create GRE tunnels manually.
IBM Cloud Backup and Migration Strategies for IBM Power Systems Virtual Servers (IBM i and AIX Power systems)
1. Backup techniques
Backup methods for Power Systems Virtual Servers users mainly entail the Veeam for AIX and IBM Spectrum Protect. Veeam for AIX backup will only work for computers running the UNIX OS. It provides physical storage solutions using a file-based backup approach.
The IBM Spectrum Protect backup can protect and store file servers, applications, and virtual objects. The IBM Spectrum Protect can grow with the organization as an extensible backup solution. Users of IBM i, can backup their resources using BRMS (Backup, Recovery, and Media Services.
They also have the IBM Cloud Storage Solutions for saving and retrieving objects from distant places. The IBM Cloud Object Storage is a caching location enabling you to store your on-premise server files and transfer them via secured links.
2. Data migration
When it comes to data migration, you need MDM. In short, you need a Mass Data Migration strategy to send data to the IBM Cloud Object Storage. This will enable access to that data in your Power Systems Virtual Server.
For the MDM procedure to work, IBM should first send you an approved device. Then, you should upload your in-house data to this device before transferring it back to IBM. After that, IBM will add your on-premise data to the Cloud Object Storage and save it for future use.
Shifting AIX data – If you want to move your AIX, you must use the mksysb command to send data. And for your IP duplication strategy, you need the GLVM (Geographical Logical Volume Manager).
Shifting IBM i – You can use BRMS and ICC to shift your IBM i data. To store or retrieve your image catalogs from remote stores like COS, you can merge BRMS and ICC. For activities like network monitoring and instant failover support, use the PowerHA SystemMirror. Lastly, use GeoMirroring plus the PowerHA SystemMiror for logical replication across remote locations.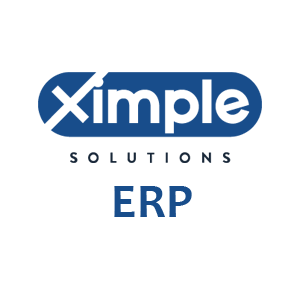 See How We Can Help to Reduce Your Operational Costs for Your Wholesale Distribution Business.
Ximple ERP automation improves workflows & processes across the distribution departments which help to reduce operational cost and productivity.
If you want our wholsale distribution business experts at Ximple Solution to help you digitalize your distribution business or upgrade your AS400 System, just book a call
Workload Migration Planning to IBM Cloud
Two things matter the most when shifting the workloads onto a new system. First, you need to identify the configuration style and the hosting. Power System Virtual Server hosting requires these IBM systems: E880, E980, and S922. If you choose AIX, you need the 7.1 version or a newer one. IBM i OS shifting needs a 7.1 version or newer one.
IBM Power system Cloud Migration Checklist
Moving to newer IBM Power Systems requires thorough considerations. See the checklist below:
Creating a plan to help you execute the migration process
Upgrading your current software if you do not have a compatible version
Determine your LPARs(logical partitions) and create the best processor compatibility modes for them
Set Virtual Processors for your LPARs
Do the migration process according to the I/O guidelines
If you get stuck or not, seek the assistance of IBM systems Lab Services.
IBM Cloud Storage Tiers for Power Systems Virtual Server Instances
A Power Systems Virtual Server instance has storage tiers. These tiers use IOPS (Input/Output Operations per Second). They include the following:
Tier 1 – Its current storage settings are 10 IOPs per GB. Hence, it is perfect for applications that need adequate storage.
Tier 3 – Its storage settings are 3 IOPs per GB. It suits small production workloads.
What are the benefits of migrating to IBM Cloud for a business?
IBM Cloud migration can be beneficial to a business. It can bring about agility and flexibility to its operations. Additionally, IBM migration can lower operation costs, enhance customer relations management, and support those using IaaS and PaaS infrastructures. Cloud data storage allows users to access it anywhere with any mobile device. IBM Cloud is beneficial in several ways, including higher performance and security.
Conclusion
Cloud migration is a vital process that businesses are adopting to take advantage of the benefits of the cloud, such as convenience and flexibility. IBM Cloud provides an excellent platform for companies to migrate their data, applications, and workloads to a newer version of the IBM Power System. The IBM Power Systems Virtual Server is a versatile server that provides users with customizable infrastructure and a range of hardware options to choose from. Additionally, IBM Cloud offers a Red Hat OpenShift Cluster, and customers can run SAP applications and benefit from IBM Cloud applications. However, companies need to carefully plan their migration process and consider factors such as connectivity, backup and migration strategies, workload migration planning, and the IBM Cloud storage tiers. Overall, IBM Cloud migration can be beneficial to a business, and it's crucial to seek help from IBM data migration services when necessary.
Hitesh Barot is a Technologist and blogger passionate about solving business and technological challenges in Wholesale Distribution, Retail, and Manufacturing Industries. He has more than 20 years of experience leading the IT department for the Distribution, Retail, and Manufacturing business. Learn more about him here and connect with him on LinkedIn.
Related article
---
Posted on