What is Cloud Migration Process?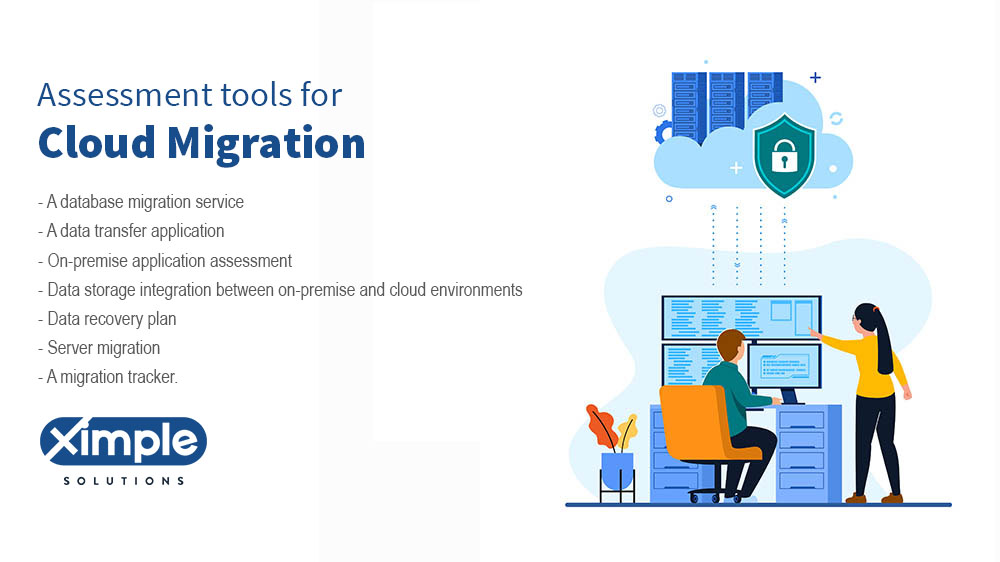 This article provides information on the cloud migration process. The target audience is companies looking to shift their IT resources and applications to the cloud. The article explains different cloud migration deployment models and considerations that should be taken into account before executing the cloud migration process. The article also provides information on cloud migration assessment tools. The audience includes business leaders, IT managers, and professionals who are involved in cloud migration.
Running outdated, inefficient, insecure, and expensive legacy systems is unnecessary. Companies can shift their applications, IT resources, databases, and digital assets to the cloud. By following the cloud migration process, companies can effectively transition from inefficient legacy systems to cloud computing. Those already in the cloud can also migrate to a different vendor.
Moving to the cloud is a huge achievement, but it is insufficient. Organizations must also work out how to edit their applications to match the cloud. Based on your company size and other parameters, you might require specific advice from one of the best cloud migration companies. Before hiring any company, read the whole of this article to understand everything about cloud migration.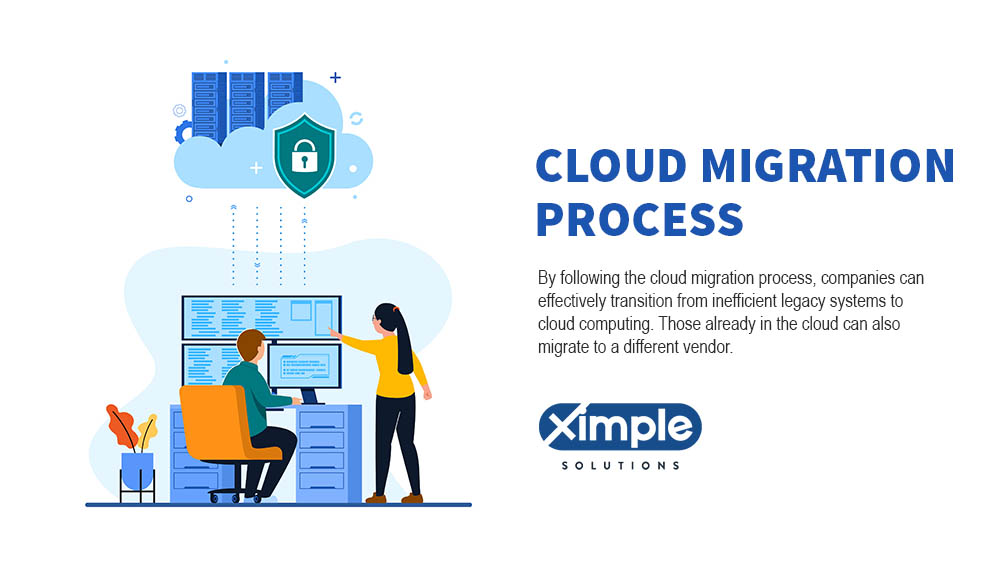 Cloud Migration Deployment models
Some deployment models exist, including the following:
1. Lift and shift
Also known as the rehosting model, the lift and shift approach is the easiest to use. Move your applications, servers, and digital assets onto a public cloud hosting environment. The service provider will use the right migration tools to export your business resources to the public cloud without altering anything. While it is easy and quick, rehosting does not offer unlimited use of the native features of the shared public cloud.
2. Lift and optimize
This is an upgraded lift and shift methodology. No wonder its other name is re-platforming. Instead of shifting your resources as they are, alter the applications' API, upgrade the middleware, and optimize your OS. These actions can reduce post-migration work and ensure that your applications are compatible with the cloud. The lift and optimize model involves re-coding and restructuring various things before shifting them to the cloud. Hence, you need the help of an expert cloud migration architect.
3. Drop and shop
Also called the repurchase model, the drop and shop model is quite common. Often, a company should stop using an existing license agreement in favor of another. For instance, it can drop an ERP software tool that no longer meets its needs and get a new SaaS-based product.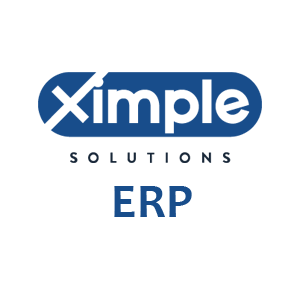 See How We Can Help to Reduce Your Operational Costs for Your Wholesale Distribution Business.
Ximple ERP automation improves workflows & processes across the distribution departments which help to reduce operational cost and productivity.
If you want our wholsale distribution business experts at Ximple Solution to help you digitalize your distribution business or upgrade your legacy ERP, just book a call
4. Re-architecture model
This model (also known as re-factor) suits a company that wants to take full advantage of the cloud's native features. Hence, it must readjust its current applications for the cloud environment. That means developing cloud-compatible applications from scratch. Re-factoring cloud data migration is expensive initially and cost-effective in the long run.
5. Hybrid
Also known as retain, the hybrid model uses a combination of public cloud and in-house hosted server. In short, one shifts some components to the cloud and leaves others on your legacy servers.
6. Retire
If a company has redundant infrastructure components, it can use the retired model. It entails archiving applications that do not add value to business operations. Even after shifting these components to the cloud, the business will continue to run and serve its customers as usual. The retired model also entails substituting the archived applications with less complex ones.
Cloud Migration considerations
Cloud database migration can be a complicated process depending on the quantity of business data and resources you have. It requires proper analysis, planning, and implementation. Thus, you should know the things to consider before executing the cloud migration process. Your considerations must include:
Establish goals for the cloud migration ppt while considering your IT needs. Make this shift an initiative for the whole company rather than just the IT department.
Choose the best cloud type for your business. Will you opt for a public, private, or hybrid cloud solution?
Decide on the most appropriate cloud migration model. Consider any of the six models we have discussed above.
Address resistance to change among stakeholders and workers. Will you move to the cloud as a group, or do you have people who do not understand the logic behind the shift?
Assess the security of the cloud option you are targeting. Discussing how the organization should handle access requests from authorized people is crucial.
Analyze legal compliances and regulatory requirements you need to adhere to.
Determine how to manage and govern your cloud operations. Will you outsource the third party or use your internal IT staff? A clear governance framework, such as the Azure cloud migration best practices, is crucial.
Develop a cost analysis and optimization strategy for your cloud environment. Cloud shifting will automatically remove ongoing maintenance and upgrading costs. However, there is a cost to pay to run your affairs throughout a preset period, like a month, six months, twelve months, etc. You need a way to control the ongoing expenditures and ensure that it is beneficial to daily operations.
Determine how to review the performance of your cloud system. Technology is advancing fast, and you need to know what is new and how it can benefit your business. It will help you customize your cloud features.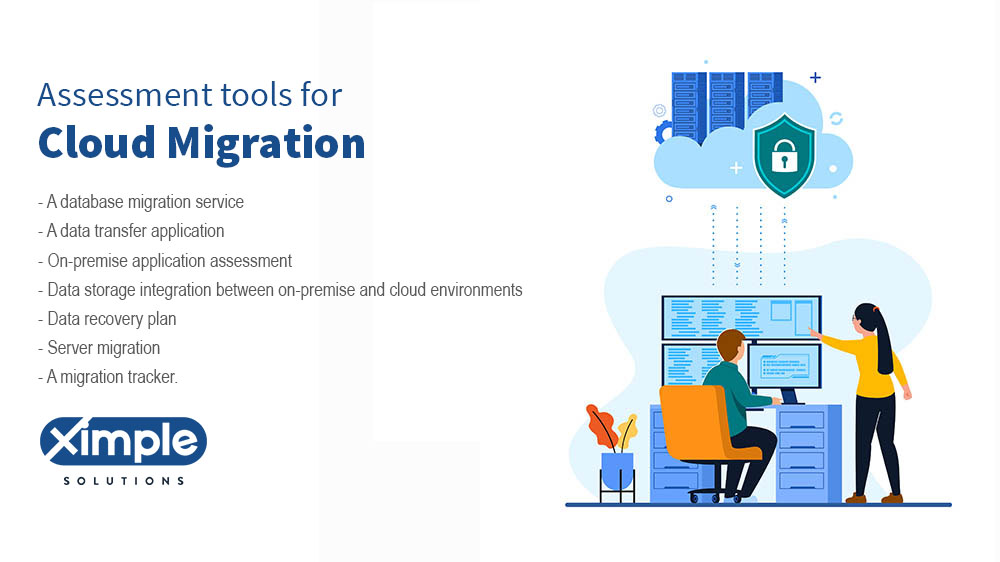 Cloud Migration assessment tools
With a cloud migration checklist, you now need the best assessment tools. As you select the best tools, consider their features. A good assessment tool should provide:
A database migration service
A data transfer application
On-premise application assessment
Data storage integration between on-premise and cloud environments
Data recovery plan
Server migration
A migration tracker.
The three main cloud migration consulting companies include Amazon (AWS), Microsoft Corporation (Azure), IBM cloud platform, and Google (Google Cloud).
Cloud Migration Process & Steps
When shifting your operations to the cloud environment, there are four steps you must follow. These include:
Planning – Knowing the purpose of moving to the cloud is crucial. Do you want a better data recovery plan? Are you looking to improve your remote work system? It is good to address these matters in the planning phase. Also, choose the data you want to archive and the one you want to store in the cloud. Lastly, pick your best assessment tools and the top cloud application migration services.
Understanding the migration process – The goal is to build a cloud migration business case. At this point, you know your business requirements and have a good plan. Next, decide on the whole cloud migration process and service providers who can help you. Assess every application you intend to shift to the cloud-based on the estimated total cost of ownership. Use online cost calculators to determine how your cloud plan could cost in the future. These calculators use different parameters to determine the future price, including storage type, computing equipment, operating systems, networking requirements, etc.
Data migration – After building your business case, you need to move your data with minimal disruption of daily business operations. Workers should still have access to data as experts transfer it to the cloud container. Testing each application or workload before moving it online is crucial to avoid costly repeat jobs. Azure or AWS cloud migration tools will ensure you make no mistakes when transferring data.
Data Optimization – After a successful data transfer, optimize and secure it for easier retrieval. Real-time monitoring is vital and ensures that your restructured system still meets regulatory requirements.
Cloud Migration tools
These tools assess your readiness for cloud computing. They review each application and data infrastructure to see if it is compatible with the cloud environment. Once you analyze and understand your requirements, you can match them with the best applications and cloud service vendors.
As we said earlier, Amazon Web Services (AWS), Microsoft Azure, IBM Cloud, and Google Cloud are the top three cloud migration tools. Each tool has unique pros and cons, and using one option is sometimes not good enough. Depending on your migration model, you can use one or two assessment tools at once.
Benefits of Cloud Migration
Cloud migration 365 has its benefits and challenges. The advantages include:
Access to more business opportunities and customers
The reduced total cost of ownership because you do not need to incur server management costs
Ease of managing remote work as workers only need their mobile devices to access company data anywhere.
Cloud solutions are more versatile and agile
Easy to scale and expand your operations
Customize and pay only for the services you require.
Cloud Migration Challenges
Moving to the cloud has more benefits than challenges. So, consider that you might face these cloud migration challenges:
Time constraints – If a company wants to shift its resources fast, it may overlook the planning step and suffer the consequences afterward.
Rapid cost change – Cloud environments change quickly, prompting price increases. If a company did not plan for this initially, it might not handle the costs of application usage growth. Inability to shift between clouds – Most cloud vendors do not allow users to extend services to other platforms. Thus, one might have to repeat the whole cloud migration process if they want to use another vendor.
Data security – Although the vendor will encrypt and secure their servers, they cannot remove the entire risk of data loss from the user. The user must play their role by setting security controls that work.
Cloud Migration future
As businesses of all sizes envy big data analytics, we expect more of them to shift to the cloud soon. Also, the template-driven processes are more reliable than the assumptions that IT professionals make. Covid-19 triggered the remote work system, and it is likely to persist in the future. More and more businesses have realized that managing remote staff within a cloud environment is more effortless. Besides, we expect new cloud migration trends to crop up, including FinOps. This trend will help companies to figure out their cost considerations.
FAQ about Cloud Migration
1. How many steps are in the cloud migration process?
Cloud migration refers to shifting business operations to a web-based storage facility belonging to a third-party service provider. Whether the journey entails shifts from a legacy system to the cloud or from a cloud system to another, it includes a series of steps. Usually, the six stages of the cloud journey process briefly include:
Step 1: Create your business case
Step 2: Identify and select the best applications
Step 3: Choose the best cloud service, provider
Step 4: Start the initial adoption phase
Step 5: Carry out the whole cloud migration process
Step 6: Test the new cloud performance.
2. What are cloud migration tools?
You require specific tools to carry out the six cloud migration steps. Thus, you should compare and contrast free and paid cloud migration tools. Most companies prefer to try the free cloud migration tools first. These include Amazon Web Services, Microsoft Azure, and Google Cloud.
These tools are free, but users still pay for various cloud resources. With all three, users can shift masses of data with little to no downtime. The Turbonomic and Corent Surpass are good options if you go for paid migration tools.
3. What are the main benefits of migrating to the cloud?
Several benefits can arise from integrating data between cloud and legacy systems or data between two or more clouds. These include:
Data synchronization – After shifting data to the cloud, relevant IT systems and applications can view it consistently and receive updates in real-time.
Workflow automation – Most organizations still have manual administrative duties that take a lot of time and effort to accomplish. Moving data resources to the cloud software can automate these tasks and free human resources to do lucrative things.
No more erroneous and redundant data – Cloud migration can help eliminate data duplication. It can also put data in a shared storage area with low costs and easier access.
Scalability – First, storing data in the cloud promotes remote working systems. Also, it relieves employees of some routine duties that decline their productivity. A company can scale and expand quickly if operation costs reduce and employees become more productive
Distribution businesses migrate to Ximple cloud ERP due to several benefits including:
Increased efficiency and productivity
Improved data security
Flexibility and scalability
Better collaboration and accessibility
Reduced IT infrastructure costs. By using Ximple cloud ERP, businesses can access real-time data from any location, streamline processes, and gain deeper insights into their operations to make informed decisions.
Conclusion
Cloud migration is the process of moving IT resources, applications, databases, and digital assets from a legacy system to cloud computing. There are six deployment models to choose from: lift and shift, lift and optimize, drop and shop, re-architecture, hybrid, and retire. Considerations for cloud migration include setting goals, choosing the best cloud type, addressing resistance to change, assessing security, analyzing legal and regulatory requirements, managing and governing operations, developing cost analysis and optimization strategies, and determining performance review methods. Good assessment tools should provide a database migration service, data transfer application, on-premise application assessment, data storage integration, data recovery plan, server migration, and a migration tracker
Hitesh Barot is a Technologist and blogger passionate about solving business and technological challenges in Wholesale Distribution, Retail, and Manufacturing Industries. He has more than 20 years of experience leading the IT department for the Distribution, Retail, and Manufacturing business. Learn more about him here and connect with him on LinkedIn.
---
Posted on