What is Cloud Based ERP Systems and How does it Works?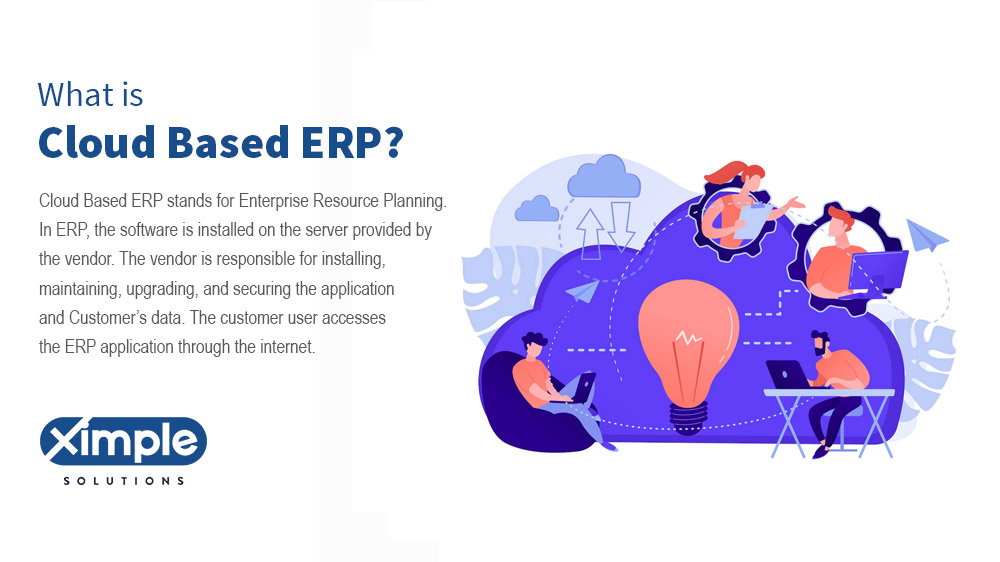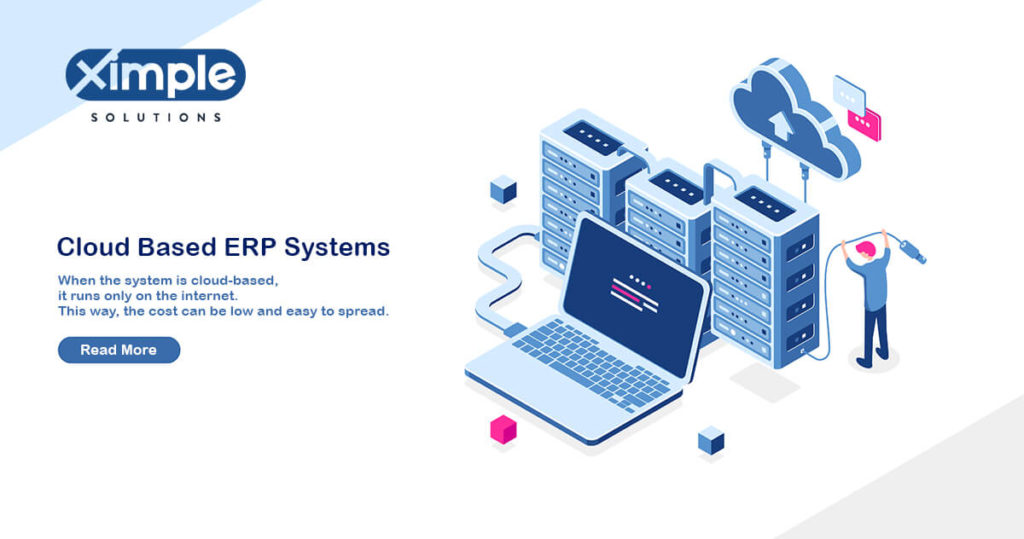 This term covers internet-hosted services, and people often ask: "what is cloud based ERP systems?" Clouds can be public or private, and anyone can buy the service. Private clouds tend to be for companies or small groups of users. Over the years, the cloud has become more popular, and it continues to grow.
Cloud Based ERP stands for Enterprise Resource Planning. In ERP, the software is installed on the server provided by the vendor. The vendor is responsible for installing, maintaining, upgrading, and securing the application and Customer's data. The customer user accesses the ERP application through the internet. The distinguishing feature of ERP is the 'Thin Client', meaning no software is required to be installed on the user machine to access the ERP system.
Growth of Cloud based systems through technological advancements
The cloud based ERP system has been growing over the years. Three big companies are leading Google, Microsoft, and Amazon Web Services. Below are some of the significant advances.
Serverless model – This has been in place since 2014. A server is still necessary, just not a privately-owned one.
Containers and micro services – The system allows developers to migrate software codes easily.
Cloud-native services – allows instant access instead of spending a lot of time developing systems of their own. This began to grow in 2018.
Software as a service is undoubtedly growing more quickly than license-based software.
Hybrid cloud – The hybrid cloud is part public and part private. It allows owners to decide if they like the way forward being the cloud.
ERP storage – It has increased rapidly over the years. It is now mandatory that companies need ERP storage.
Consolidation – Over the next few years, the expectation is that the number of services managed by the cloud will fall. It is the smaller providers that are likely to reduce.
Quicker development – Companies can grow more quickly than they would have done in the past.
Regulations – The performance provided by the cloud makes users feel better about its use.
Multi-cloud – The ability to split cloud use may seem like a splitting risk. However, around 81% of organizations do this.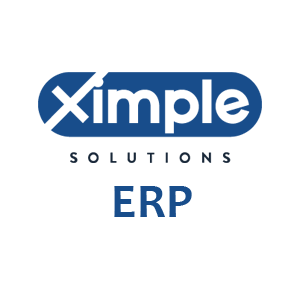 See How We Can Help to Reduce Your Operational Costs for Your Wholesale Distribution Business.
Ximple ERP automation improves workflows & processes across the distribution departments which help to reduce operational cost and productivity.
If you want our wholsale distribution business experts at Ximple Solution to help you digitalize your distribution business or upgrade your legacy ERP, just book a call
What is Cloud based ERP Systems?
Enterprise resource planning joins business processes. Operations and manufacturing are as vital as finance. When the system is cloud-based, it runs only on the internet. This way, the cost can be low and easy to spread. The providers of cloud based ERP lease their system in exchange for a monthly fee. They do not sell their software outright. These ERP online vendors run and maintain the software on the client's behalf.
Types of Cloud Based ERP Software
It is clear that a company will benefit from an ERP system, but which one? Each one will have its good and bad points. The right one for you will depend upon your business goals and needs. You will pay a fee based on your usage. Here are some cloud based ERP systems examples.
SAP – One of the earliest is the SAP system, a system analysis program. Via real-time analytics, it solves many business problems as they arise. There is also a budgeting feature and a capability for data consolidation. Any size business can benefit from SAP because there is a free trial plan.
Oracle – Oracle is a leader in the industry. It allows others to use their data management base. Although it is not suitable for small businesses, Oracle allows the streamlining of bulky financial information. It also allows several platforms to merge.
Microsoft Dynamics 365 allows you to carry out customer relationship management alongside financial analytics and AI. Businesses of all sizes can use this cloud based enterprise software, and the Microsoft name is so popular that it gives added credibility.
IFS ERP – Based in Sweden, IFS offers flexible software. The system is user-friendly and can adapt quickly to changing needs. Any business will benefit as the software supports HR, procurement, manufacturing, and warehousing. It can also do forecasting to make work easier.
Epicor ERP system – It can grow alongside the business that uses it. There are accounts payable, accounts receivable, and customer management.
Ximple Cloud ERP System. Suppose you are a mid to large-sized wholesale distribution business. In that case, Ximple ERP System is an ideal solution to optimize inventory, improve customer service, margin, and B2B eCommerce presence to grow your Wholesale Distribution business.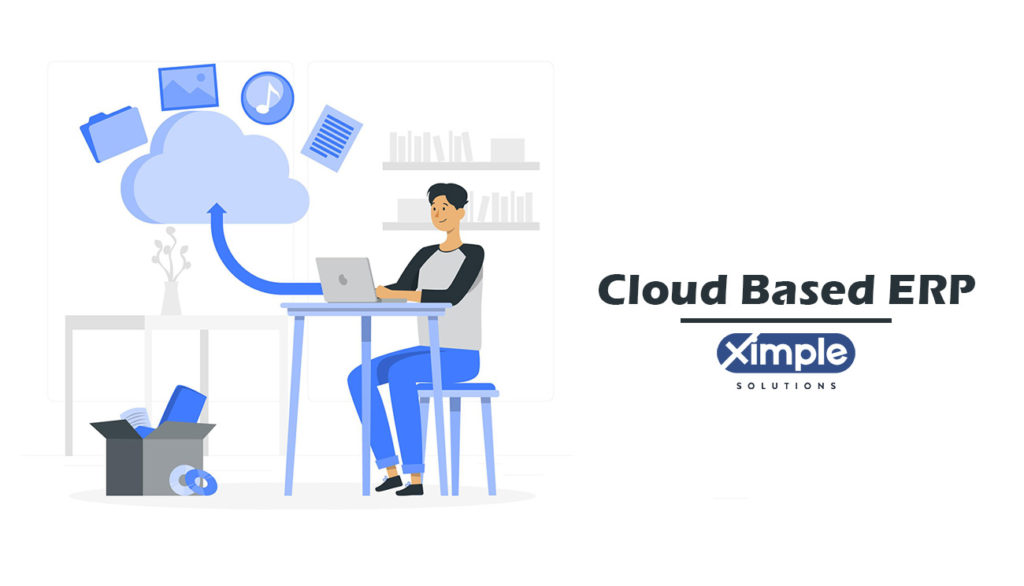 Cloud-Based ERP System features
There is quite a wide variety when it comes to the functions of ERP systems. Most of them will have the following cloud ERP tools, however.
Enterprise-wide integration – It ensures the integration of processes throughout the company. All will include departments. An example will be the system of events a new order created. It will perform a credit check, a product availability check, schedule updates, and generate an invoice.
Near-time operations – The process starts as soon as an order arrives. Also, users can quickly see and solve issues.
The common database – Each department will understand each other since they use identical definitions. In some cases, users will get better results because of database splitting.
Consistency ensures reduced training costs and a more professional look. Updates will follow the same pattern.
Cloud ERP modules
The leading cloud ERP modules include:
Human Capital Management
Manufacturing
Order Control
Customer Relations Management
Cloud ERP Systems benefits
There are many benefits of cloud ERP systems. They make a company more efficient for several reasons.
It can unify the way a company presents its financial documentation.
Order taking is now less risky, like inventory and distribution.
CRM can allow insight into customers' business practices.
Since time reporting is possible, you will always be up to date.
The time needed to complete each area of work will reduce.
Improved decision-making can take place due to sharing of data.
The system is less rigid, allowing for quick and sensible adaptation.
The database is easier to keep secure, which includes one of the benefits of cloud based ERP systems.
Future of Cloud Based ERP Systems
The intention is to keep the cloud user-friendly. It is clear that users expect this and will demand it. Short cuts will be necessary, and software can provide them. General information will be available for adaptation as a company needs it. Why develop a KPI when there are samples there for you?
Guessing what the public wants is a big part of the future. AI will help preempt the requirement, which entails preparing a report before anyone requests. Users will understand the process leading to that request. They will then become part of the modern cloud ERP system. The way forward is the mobile ERP platform. Users want to work this way and do not want bad experiences. Working with a single swipe will be the way forward for many.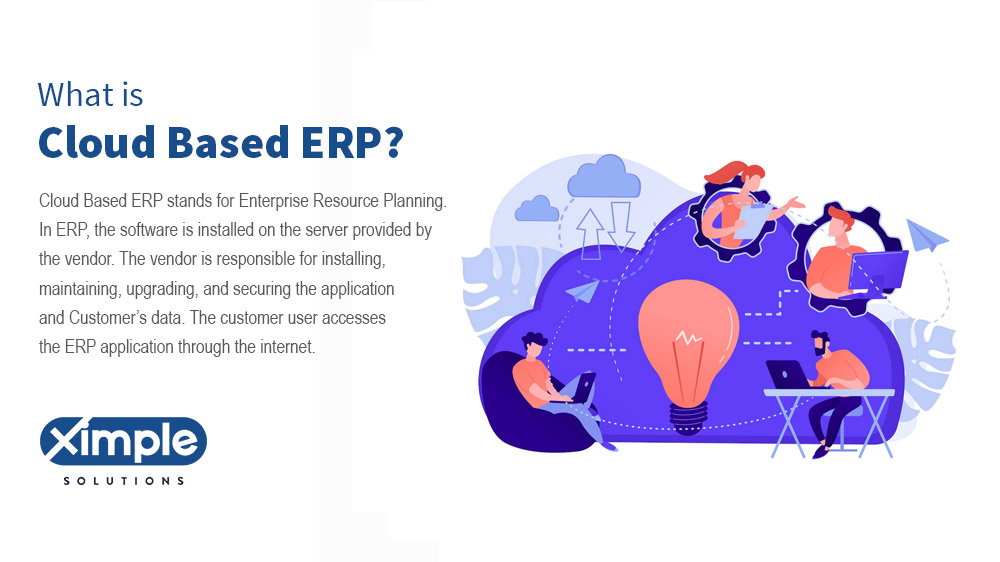 Options for Cloud-based ERP Software
There are many options for cloud based
ERP. They will help the workforce in many ways.
Calls to the help desk will reduce so that staff can concentrate on other aspects of the job. Hence, this is an affordable cloud-based ERP.
Security will improve as cloud owners have a lot of expertise
Data will appear in a way that is easy to understand.
It will be easier to work across the country
Cloud owners can offer help.
Special Consideration while Selecting a new System
When considering the system to purchase, here are some of the things that you should consider:
Scale – Is the system the right size for the size of the company?
Flexibility – Can the software do many different things at once?
Mobile friendly – Many companies will have workers who work remotely via mobile devices.
Easy to use – Even as the workforce is becoming tech-savvy, an easy-to-understand system will be best. It is here that the cloud-based ERP system definition makes sense.
Testimonials – Read up on other users' experiences. You may get a lot of information that will impact the decision you make.
Cost – Your enterprise should not have to pay for processes they do not need.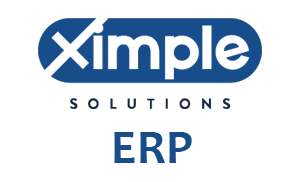 Hope you are enjoying reading this post.
If you belong to a medium or large-size distribution business, Ximple ERP is just for you.
Ximple ERP offers independence and flexibility to your B2B customer to grow their business. Our solution has D2C features they expect from you. Our ERP has an inbuild ERP offering.
You are one click away from transforming your wholesale distribution businesses, book a call now for the free demo
FRQ (FREE RESPONSE QUESTION)
What is cloud software?
Cloud software is a tool that allows storage but not on a privately-owned server.
What is a Cloud ERP platform?
The platform allows users to access the software over the internet.
What is Cloud ERP in Accounting?
It simply means that cloud ERP simplifies accounting work by ensuring that the user needs only a computer and a browser.
How can I know if I am ready for Cloud ERP?
If you want to build your company and simplify work, you are ready for cloud ERP. But make sure you can carry out research. Web-based ERP should work for you.
Which of the following best describes ERP systems? Can you choose the best answer in the below quiz?
A. It is an information processing software for routine business tasks of each company department
B. Enterprise Resource Planning describes a single software platform with all business management modules, including marketing, accounting and finance, warehouse management, customer relationship management, human capital management, inventory management, and more.
C. It is a system for turning data into insights for use in decision making
D. It is computer-based electronic technology for use when designing products and presenting them in 3D models
Hitesh Barot is a Technologist and blogger passionate about solving business and technological challenges in Wholesale Distribution, Retail, and Manufacturing Industries. He has more than 20 years of experience leading the IT department for the Distribution, Retail, and Manufacturing business. Learn more about him here and connect with him on LinkedIn.
---
Posted on