Trading Partner Management Introduction & Overview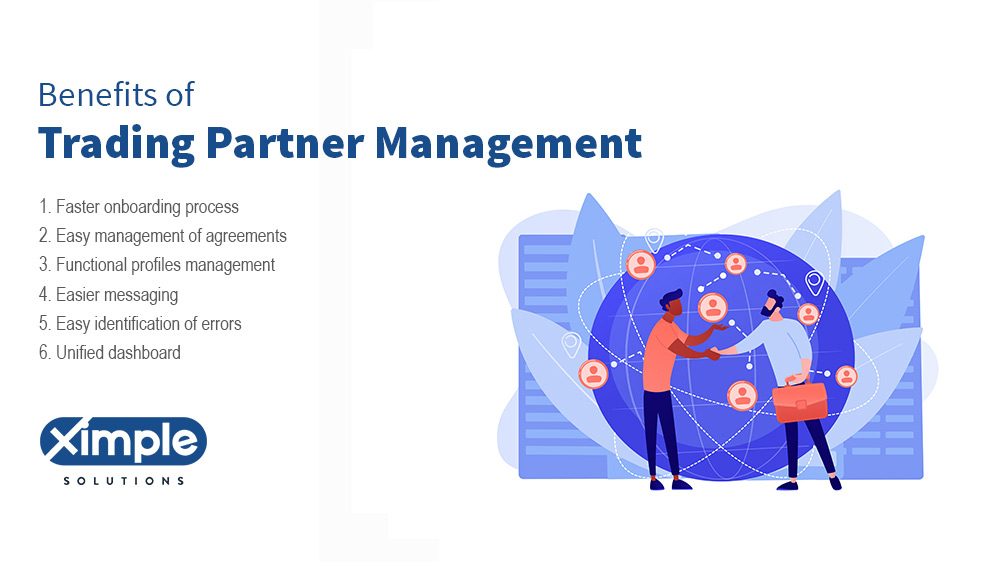 Trading Partner Management or TPM is software for Business-to-Business organizations. TPM software applications simplify and manage EDI (Electronic Data Interchange) business relationships with several trading partners. TPM software offers a simple user interface with partners, agreements, profiles, and administration.
B2B trading partner management software facilitates communications between business associates. It can help an organization maintain confidential data about its partners, make agreements with various partners, and configure profiles and certificates. EDI in TPM eases document exchange between partners. To learn more about B2B trading partner management TMP, read this article.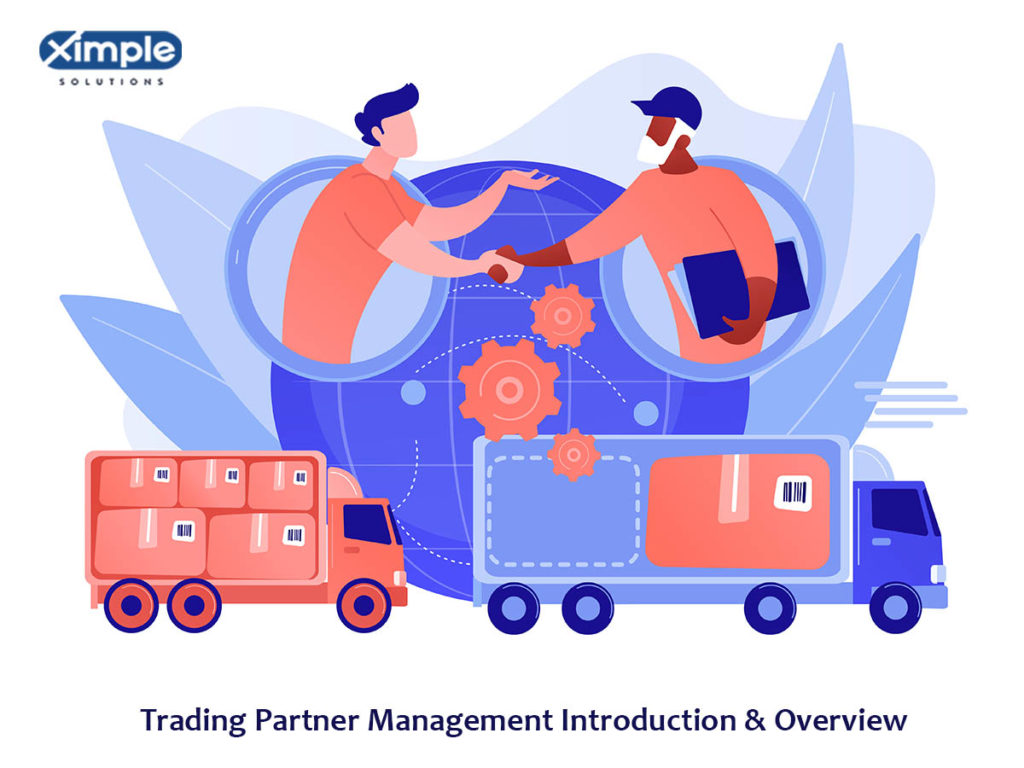 Trading partners Management needs
A company has to keep every crucial detail about each trading partner. Whether an organization has few or many trading partners, managing each profile can be taxing. Trading partners come in different forms, so their profile data vary widely. Also, consider that technology around data formatting, and communication protocols are changing fast.
Change is unavoidable in any supply chain partnership, and it defines the future. EDI trading partner management software is the best way to manage new and existing trading partners. It can minimize business activity disruptions when critical issues or changes arise.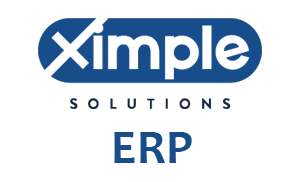 See How We Can Help to Reduce Your Operational Costs for Your Wholesale Distribution Business.
Ximple ERP automation improves workflows & processes across the distribution departments which help to reduce operational cost and productivity.
If you want our wholsale distribution business experts at Ximple Solution to help you digitalize your distribution business or upgrade your legacy ERP, just book a call
Challenges of Trading Partner Management
The challenges that a company encounters when managing its trading partners are many. It can be harder to keep running its EDI and B2B processes when facing these challenges. But with the SAP B2B trading partner management too and Ximple Cloud ERP for wholesale distributors, you can eradicate these challenges one by one. What are these difficulties?
New trading partners' onboarding process
Analysis and management of change requests from upcoming trading partners
Informing all partners about data setup prerequisites, configuration updates, implementation schedules, etc.
Changing existing EDI maps to assimilate trading partner requests
Introducing new partners, including setting up specifications, service agreements, and timing
Screening and troubleshooting after recent trading partner transactions, new translations, and execution of changes
End-to-end system testing to enable certification of trading partners
Document processing issues due to an EDI system that is not working properly
B2B integration issues.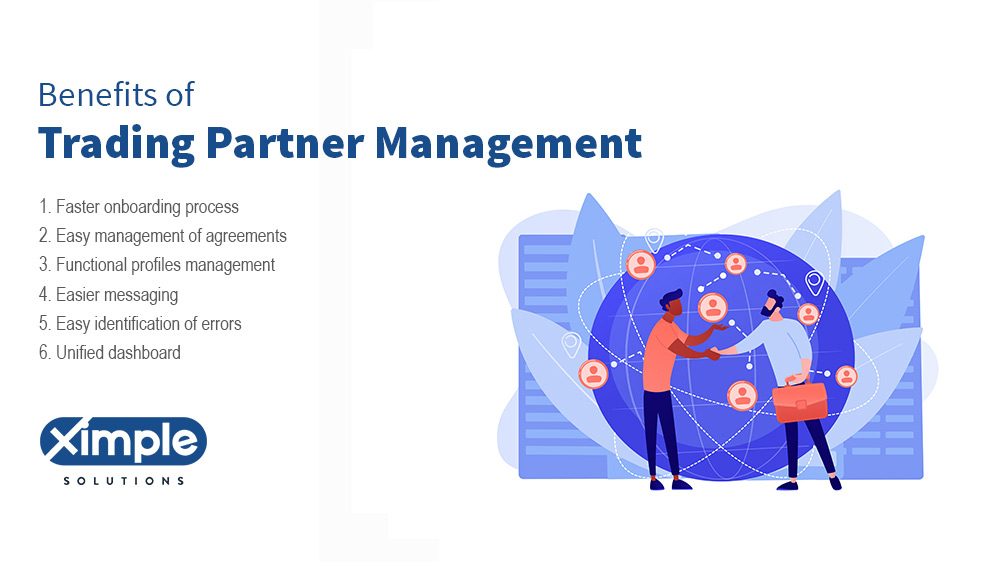 Benefits of Trading Partner Management
How can organizations benefit from Ximple ERP / SAP trading partner management? Whether you will include this software in your ERP (Enterprise Resource Planning) and EDI or get a professional trading partner manager, you can expect these benefits.
1. Faster onboarding process
Do you take weeks to recruit new trading partners? When you get trading partner management in SAP, you will onboard within minutes. Partner profiles module – Your EDI trading partner profiles can be hard to manage without software. But, after getting it, you can define each partner's profile by their name, type, industry, contact details, etc. Apart from adding new partner profiles, you can duplicate, edit, or search for prior partners.
2. Easy management of agreements
If two partners agree, there will be protocols to define their relationship. A trading partner manager can let you control the exchange of EDI documents between those partners.
3. Functional profiles management
Based on each trading partner's business requirements, you can generate several profiles. Control of active profiles can enhance performance between trading associates. Functional profiles contain many TPM templates that cache custom fundamental values. These profiles are easy to add, edit, and search for.
4. Easier messaging
Not all trading partners use or know about EDI. TPM software will still boost the exchange of messages between EDI and non-EDI users.
5. Easy identification of errors
A trading partner management system exposes issues and mistakes to increase data integrity and validity.
6. Unified dashboard
Although there are many TPMs, most offer a unified dashboard with user-friendly user interfaces. Thus, trading partners can connect faster and carry out transactions safely.
Trading Partner Management Features
Your trading partner management software can have any number of features. But as you search for it, ensure that it includes at least these four features:
Inventory and price control – This module can assist an organization set fair prices and counting its inventory well. After selling stock units, the inventory and price control feature will update automatically. Additionally, the feature will provide inventory, rate, and discount information to all trading partners.
Onboarding – Vendors cannot easily add every new trading partner without TPM software. Via its automated onboarding feature, TPM provides new traders a portal they can fill and submit. After that, your SAP PI trading partner management will generate a contract and direct it to the new trader to sign. If your partner relationship manager can integrate with ERP or CRM, you can import data on partners directly from there.
Mobile access – The onboarding process can happen instantly via the mobile access feature. TPM software offers the mobile access feature. It can allow your sales team to recruit trading partners from any place. Mobile access can assist your customer support staff in responding to customers after business hours.
Tools/Protocols of Trading Partner Management
Any reliable TPM will use various communication protocols or tools. These protocols include:
HTTP
HTTPS
SMTP
FTP
FTPS
AS1, AS2, and AS3
SOAP, etc.
Trading partners can swiftly react to the changing communication methods via these protocols.
EDI/B2B ERP & TPM
Is there a connection between EDI, B2B ERP, and TPM? First, companies are improving the visibility of their supply chains by merging EDI and ERP. EDI supports document exchange between trading partners. Whether these are invoices, sales orders, purchase orders, or shipping documentation, EDI can make it work.
ERP requires EDI to establish a robust communication system and ensure the real-time conveyance of data. The ERP is a single central database with accurate information about every area of an enterprise. ERP can have CRM (Customer Relationship Management) software because it is easy to integrate with other software tools.
CRM and TMP have a direct connection. If you already have a CRM in EDI ERP, you can directly import trading partners' profile data to TPM.
Ximple ERP Benefits
If you need the best ERP for the wholesale distribution business, explore Ximple ERP. It is an all-encompassing ERP solution with modules like SCM (supply chain management), CRM, Sales orders management, purchasing management, inventory management, accounting, finance, etc. Ximple covers the whole management scope in a single software solution.
It also comes with advanced BI and reporting tools that ensure access to truthful and relevant data. Nicknamed the next-generation ERP, Ximple is a cloud-based application with scalable features. It is highly customizable, too, allowing you to connect to your open-source trade partner management.
As someone in the wholesale distribution business, you have several trade partners in your supply chain who help sell your products. It will do you good to have Ximple ERP because it will help manage your trading partners.
Trading partner management applications for Wholesale Distributors
To reduce administration time and boost efficiency in your distribution warehouse, you need a reliable TPM application. It will automate your warehouse operations across all distribution centers. As well as simplify their warehousing activities with robots and automate data management systems.
That is where a combination of EDI, ERP, and TPM can make all the difference. ERP already incorporates IoT (Internet of Things), BI (business intelligence), and other valuable technologies. The most comprehensive B2B EDI ERP suite is Ximple. It is an easy-to-use ERP that enables a seamless flow of data and processes all over the organization.
Ximple ERP TPM allows operations beyond your national borders with its detailed set of modules and customizability.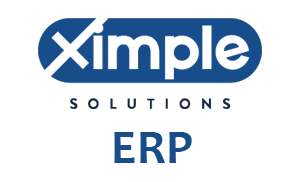 Hope you are enjoying reading this post.
If you belong to a medium or large-size distribution business, Ximple ERP is just for you.
Ximple ERP offers independence and flexibility to your B2B customer to grow their business. Our solution has D2C features they expect from you. Our ERP has an inbuild ERP offering.
You are one click away from transforming your wholesale distribution businesses, book a call now for the free demo
Conclusion
Trade partners management software helps an organization streamline and manage its trading partners across a supply chain. Offering profiles, agreements, templates, and more, a TPM is necessary for a wholesale distribution business. It is not hard to reap the benefits of TPM if you already have an EDI B2B ERP like Ximple. TPM eliminates all the challenges of controlling your trading partners through automation. If you do not have TPM, get it to manage trading partner profiles easily. If you have a wholesale distribution business exploring ERP with TPM functionalities, then Ximple Solution offers a competitive advantage through TPM integrated Cloud ERP
Hitesh Barot is a Technologist and blogger passionate about solving business and technological challenges in Wholesale Distribution, Retail, and Manufacturing Industries. He has more than 20 years of experience leading the IT department for the Distribution, Retail, and Manufacturing business. Learn more about him here and connect with him on LinkedIn.
---
Posted on