General Ledger Accounting Software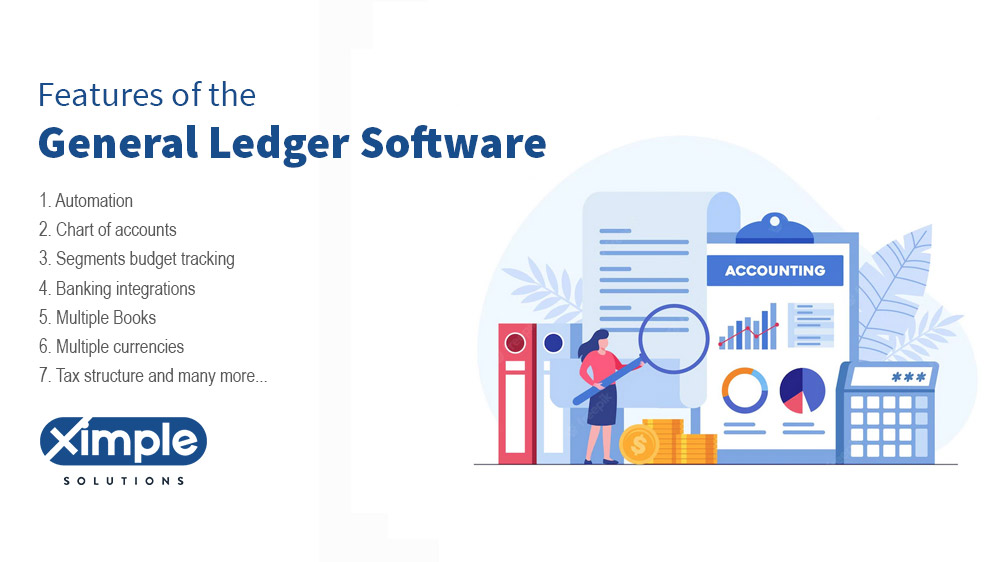 The blog is about General Ledger Accounting Software, specifically for those in the accounting and finance departments of a business. The article covers various aspects of General Ledger Software, including its features, cloud-based and on-premise options, cost, and upgrading options. The article is useful for those who want to understand the benefits of using General Ledger Software and how it can improve the overall financial management of a business. The article is also useful for those who are considering upgrading their existing General Ledger Software or for those who are in the process of evaluating different General Ledger Software options.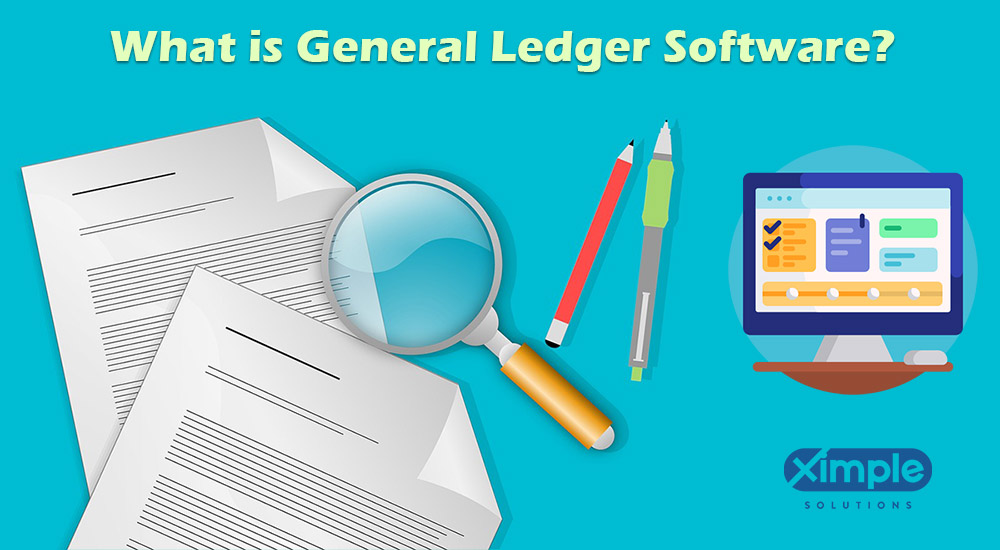 What is General Ledger Software in Accounting, Financial?
Accounts departments need to be able to rely upon the software that they use. Profits can be made and lost depending upon the reliability of accounting programs. With General Ledger Software, there is a total record of all transactions associated with the business. The software structure can allow users to access information helpfully.
Table of Contents
General Ledger Software Features
Automation – records are accurate in real-time – all of the best general ledger software will allow this.
Chart of accounts – this ensures an easy-to-understand breakdown of all financial dealings over a set period.
Segments budget tracking – You can track each section for accuracy.
Banking integrations – activities are connected to banking assets.
Multiple Books – These are vital when using various currencies.
Multiple currencies – The general ledger software allows you to include details from various countries.
Tax structure – levied on at-risk capital.
Reporting – This feature allows the transmission of all information to those that need it.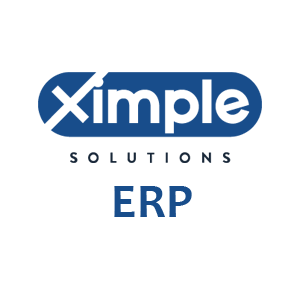 See How We Can Help to Reduce Your Operational Costs for Your Wholesale Distribution Business.
Ximple ERP automation improves workflows & processes across the distribution departments which help to reduce operational cost and productivity.
If you want our wholsale distribution business experts at Ximple Solution to help you digitalize your distribution business or upgrade your legacy ERP, just book a call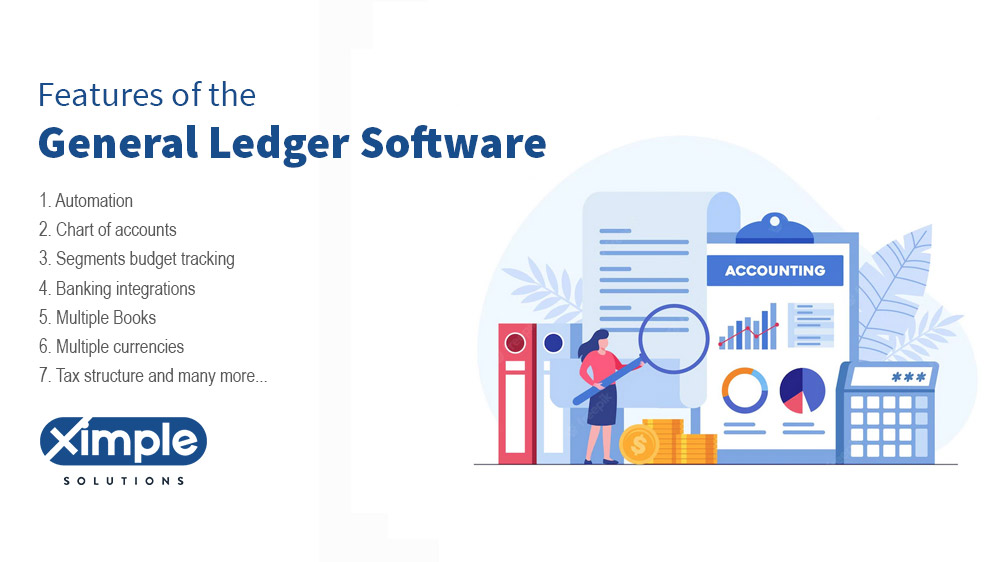 Cloud-based General Ledger Software
Another name for this is online accounting packages, and sometimes it is known as a web-based software. A remote server is for hosting the accounting software. It sends the information to the cloud before being returning it for processing.
Hence, it allows many users to access the information, even remotely. It takes away the need for each user to have their equipment set up with software. Thanks to data backup, and disaster recovery, there is less need to worry about losing.
On-Premise General Ledger System
Companies conduct all of the most important functions through the General Ledger System. It allows the processing of most banking functions, including the following.
Deals with the amount of money that a company pays and receives at any one time. It is vital to know how much you owe others and how much others owe you. It accounts for all transfers and deposits and makes any required adjustments.
Checks are managed and reconciled with relevant items. It then updates records with these accounting platforms.
Rather than just letting money come in and out, requests are controlled and need to be approved. The approval of transactions involving cash happens either in vouchers or entries.
The on-premise software provides a way to deal with cash in hand. The system can count this and include it in the correct area.
Report issuing will be one of the more essential functions, as without users seeing these, they will not be aware of any problems or areas that you have to tighten up. These reports include profits and losses account statements, balance sheets, and trial balances.
Ensuring that all the necessary financial adjustments made between various accounts are manageable when using the best ledger software for pc.
The most important functions of the general ledger system are:
It accurately shows an up-to-date set of figures. This will allow all departments to know if there are any areas they need to improve.
It Ensures a record of payments made by installments and checks. It also ensures that all liabilities are correct and paid following the agreement.
Matching all transactions to events and the ledger software will do this. Also, it accounts for everything owed and everything due to the company.
Makes sure that there are statements completed for when they need them. Each organization will determine how to best structure statements based on how it works.
Deal with loss and profit reports to rectify all errors.
Evaluating General Ledger System
All companies should have set up a system that will work best for them. If the idea was not to have a General Ledger, it should reconsider this when choosing an accounting system. You can research the best general ledger software for small businesses. Moreover, find software that would be ideal for medium-sized or large-scale companies. Even if things are working well, it is advantageous to include software. After further consideration, you will see why you need to follow this path. Here are seven reasons why:
All financial transactions conducted will be provided with inaccurate records
You can compile a trial balance to ensure that books do balance.
Tax returns suddenly become more effortless because all the figures for both income and expenditure are located in one place.
Guesswork is taken out of the decision to spend or not to spend. As software will produce an accurate figure, you will know if you have leeway to pay or save.
It is hard to rule out fraud, but it is less likely to happen. As all transactions appear in real-time, it will pick up unusual payments or requests for payments right away. Even the essential general ledger software should help here.
Understanding the overall financial position of a company is vital. So having up-to-date and accurate financial statements will be helpful. It will allow you to see if you owe a lot, have a lot of invoices to chase up, and what you have in reserve.
It is possible to share cash flow statements. Each department can work out what they need to do in the short term than the long term.
How much General Ledger system cost?
Prices for accounting software 2020 will vary depending upon the number of people who need to use it. Some can be slightly inexpensive, starting at under $10 per month per user. It may be more cost-effective for moneyed customers to pay a higher price but cover all users. Some companies offer perpetual licenses, and these can be around $100,000. Comparing each option makes sense, and you can work out which system is best for your business. General ledger software reviews should help with decision-making.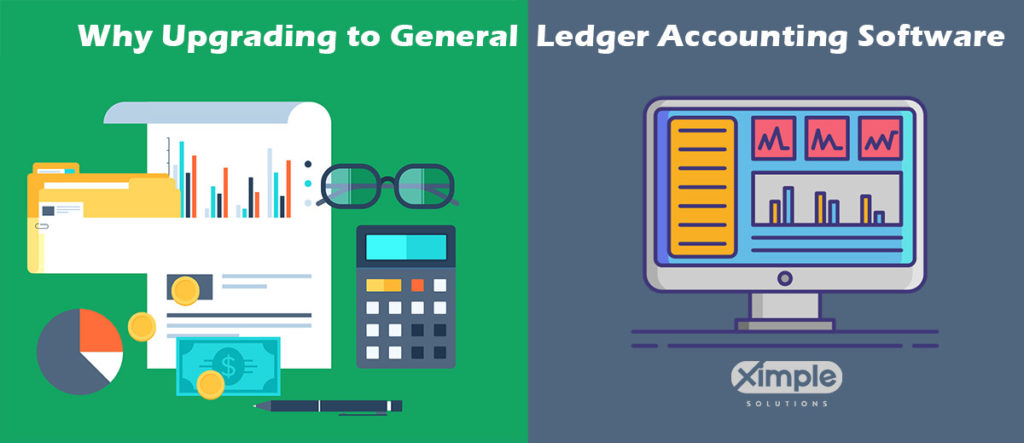 Upgrading General Ledger Accounting System
As with many things, there will be the need to upgrade the system from time to time. It will be time to check the price of various areas of accounting software. There will be signs that the old one is not as effective as expected. Below are the ones that you will effortlessly notice:
It will become hard to connect to the cloud
It becomes difficult to get reports in real-time
The information you receive may not be as up-to-date or accurate as you would like
It cannot be accessed from a mobile
No new app integration
Automation features are limited
Once there has been upgrading, security will improve a lot. With finance, top-notch security is critical. Storage will increase, and routine backups can take place. Regular upgrades should keep the system free from bugs and attacks. A general ledger software list should show you all that is available.
If you have upgraded, it will be possible to take advantage of newer and more up-to-date features. As rules and regulations change often, updates can incorporate these. The changes will happen automatically and will not require manual alteration. Usually, an upgrade will come with extra storage space. It can save time and be more cost-effective.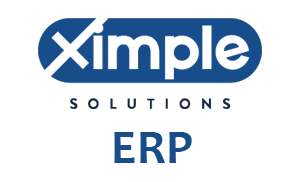 Hope you are enjoying reading this post.
If you belong to a medium or large-size distribution business, Ximple ERP is just for you.
Ximple ERP offers independence and flexibility to your B2B customer to grow their business. Our solution has D2C features they expect from you. Our ERP has an inbuild ERP offering.
You are one click away from transforming your wholesale distribution businesses, book a call now for the free demo
Conclusion
The General Ledger Software is an essential tool for accounting departments. It provides a total record of all transactions associated with the business and allows users to access information in a helpful manner. There are two types of General Ledger Software: Cloud-based and On-Premise. The cloud-based software is accessible remotely and provides data backup and disaster recovery, while the On-Premise software conducts all important functions for the business such as reconciling checks, controlling requests for payments, and issuing reports. The cost of the General Ledger system varies depending on the number of users and the features required. Upgrading the system from time to time can improve security, storage, and features. The General Ledger system is crucial for providing accurate financial statements and ensuring that finances are in order.
Hitesh Barot is a Technologist and blogger passionate about solving business and technological challenges in Wholesale Distribution, Retail, and Manufacturing Industries. He has more than 20 years of experience leading the IT department for the Distribution, Retail, and Manufacturing business. Learn more about him here and connect with him on LinkedIn.
---
Posted on