Distributor ERP Selection Guide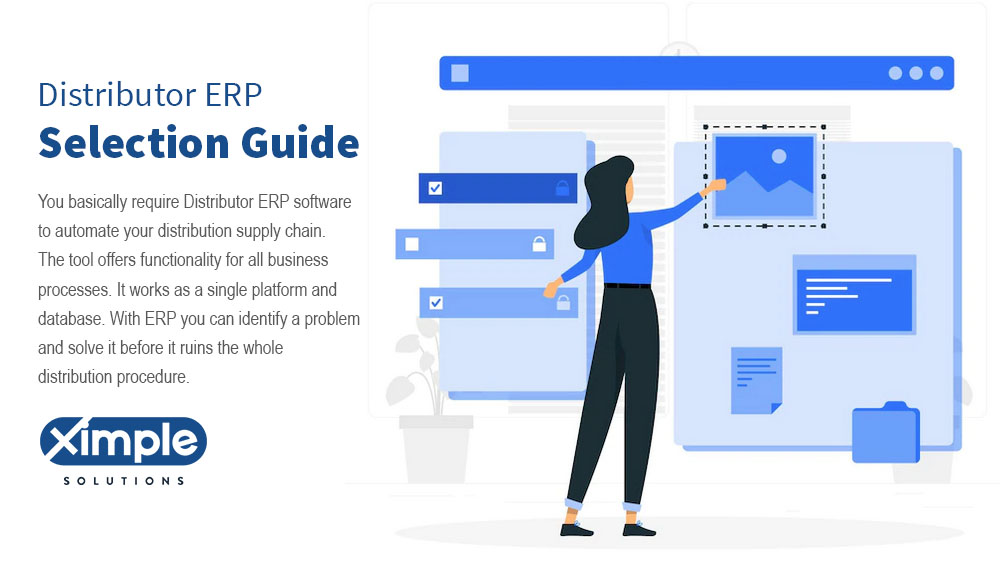 This article on "Distributor ERP Selection" is meant for wholesaler-distributors and large to mid-sized distribution business who are looking to adopt the next generation of Distributor ERP and other related technologies to improve efficiency, increase revenue and reduce costs. The article covers topics such as what is a distributor ERP system, why it is needed, its benefits, considerations for selecting an ERP software, and cost. It is also useful for those in charge of handling inventory, warehousing, and logistics.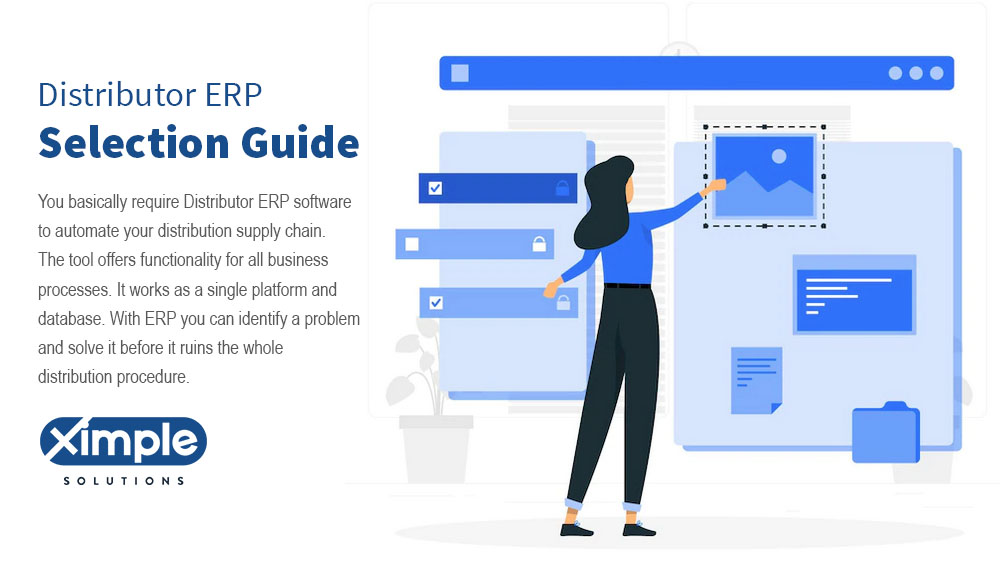 The digital revolution has changed the Wholesale distributor's Business. Now, Wholesale Distributors are evaluating ways to adopt the Next generation of Distributor ERP and other related Technology faster.
Over the last ten years, many new technologies have come out of the labs and have become 'Wholesale Distribution Industry Ready.' Good examples of emerging technologies are artificial intelligence, Blockchain, machine learning, cloud computing, Industrial Internet of Things, and robotics process automation.
These technologies offer value propositions that Customers cannot ignore anymore. Organizations are designing their Digital Transformation strategies that will provide the technology roadmap for the future. Besides technological innovation has demonstrated that Technology is scalable and mobility is real, and both of them help increase revenue, reduce costs, and improve efficiencies. Also, the market for new technologies will explode over the coming years. In the next five years, it is estimated that the growth of the global cloud computing market will have doubled.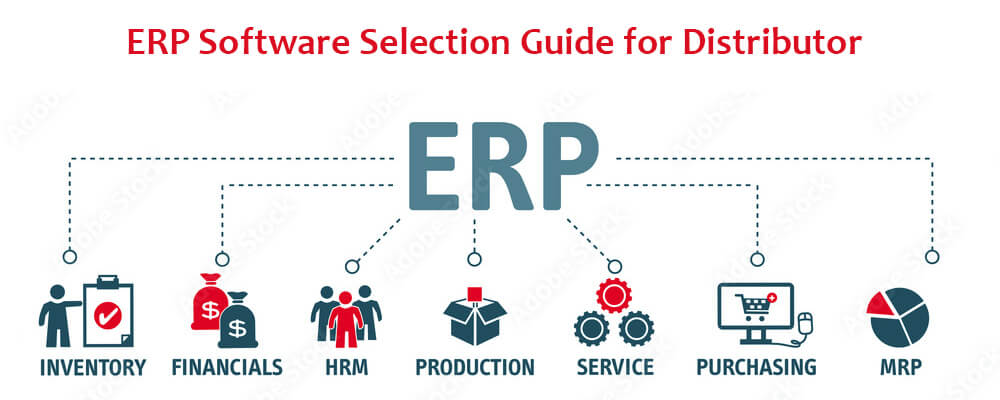 What is Distribution in a Business?
Among the most important business processes is distribution. A business can either choose direct or indirect distribution channels. Channels connect the manufacturer and the end consumer. Direct distribution, also called zero-level, is the shortest and quickest channel as consumers get goods directly from the manufacturer. Indirect distribution entails intermediaries like wholesalers, distributors, agents, and retailers. It is not just long but complicated too. This is why you need distributor ERP software and get familiar with ERP selection.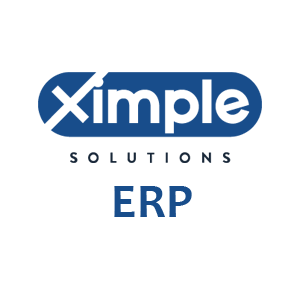 See How We Can Help to Reduce Your Operational Costs for Your Wholesale Distribution Business.
Ximple ERP automation improves workflows & processes across the distribution departments which help to reduce operational cost and productivity.
If you want our wholsale distribution business experts at Ximple Solution to help you digitalize your distribution business or upgrade your legacy ERP, just book a call
What is a Distributor ERP System?
This software is a special tool for handling all your distribution activities. As a distributor, you will make more money if you satisfy your customers by delivering their goods on time. Without thorough tracking of everything that happens throughout your distribution supply chain, an error could occur. A single error that is not discovered early could delay the whole shipment and cause customer dissatisfaction. That's when distributor ERP becomes a handy tool.
Besides automating every activity in a distribution channel, the software can make you look and feel like a professional. Software is a sure way to increase the speed and efficiency of your distribution service. You can handle large orders with ease no matter their frequency.
Who exactly needs distributor ERP Software?
A distributor ERP system is meant for any person that is in charge of handling inventory, warehousing, and/or logistics. The one who fits this description well is a wholesale distributor. It also suits large retail chain stores and retail shops. While it is largely preferred by those who handle logistics, this software is all-encompassing and can meet the needs of those responsible for warehousing, accounting, sales and marketing, project management, and inventory management. All you need to know are ERP selection steps.
Why do We Need an ERP System for Distribution?
You basically require Distributor ERP software to automate your distribution supply chain. The tool offers functionality for all business processes. It works as a single platform and database. With ERP you can identify a problem and solve it before it ruins the whole distribution procedure. Any issue can arise, including your delivery truck developing a mechanical problem or a flat tire, or skipping an important delivery date. With software, this cannot happen as it's going to send an alert every time there is an issue. If you don't know how to select a new ERP system, continue to read this guide as this can save you thousands of dollars later on.
What are the primary Business Benefits of a distributor ERP System?
If you are a distributor looking to enhance your distribution service, you need ERP software. But, why are ERP systems worth their cost? These systems can be extremely beneficial if selected wisely. They can offer these advantages:
Creates a central repository system that handles every process and task in the distribution process.
Boosts customer satisfaction and ensures that their confidential information is stored safely in a central database.
It can quicken the tasks done by your sales force, logistics team, warehousing team, accountants, as well as other people taking part in the distribution of goods.
It creates reliable financial reports that managers can use to track the performance and success of your distribution channels.
It can get rid of data errors and repetition. Your distribution channels involve different activities and processes. If you handle them with a single ERP software tool, you can eliminate erroneous data.
This can lead to revenue growth. If your indirect distribution channels run effectively, it means that everyone including the final consumer will be happy with your service. When customers are happy, they will order more and spread the word about your business. This can translate to higher sales. What's more, the software can help you manage different resources in a cost-effective manner and this will reduce loopholes through which you can lose money.
Better stock management. As a distributor, your job entails ordering goods in bulk from a manufacturer, keeping them in a warehouse, and distributing them to various customers as soon as an opportunity comes. When you track your inventory with software, you can see what you ordered, how much stock is left, and when you need to replenish your stock. The software can ensure that no delivery dates are missed because of a lack of stock.
Consideration for large distributors choosing a New ERP Software Package
Are you a large-scale distributor? If so, your business is complex and has bigger legal requirements than an SME(small and medium enterprise). Maybe you already have global operations or are planning to start them. When it comes to how to successfully select a Distributor ERP system, you have to be vigilant and thorough.
The entire process of obtaining and implementing software should take at least a whole year. This being a complex process, you should consult an expert who can help you select and implement software. As for the features, consider standard features and industry-specific features. Standard features must include:
HCM or Human Capital Management
Financial Management
Customer Relationship Management or CRM and Sales Force Automation(SFA)
Supply Chain Management or SCM
Contract Management, Document Management
Material Requirements Planning, Distribution Requirements Planning, and Capacity Requirements Planning
Enterprise Asset Management, EAM
BAM(Business activity monitoring)
Business Intelligence or BI
Enterprise Performance Management(EPM)
Lastly, your software should be easy to merge with existing enterprise software tools like QuickBooks.
Consideration for small and medium Distributors choosing New ERP Software
As a small or medium business, your ERP software requirements are manageable. You are the only owner and boss. There are several software tools that are designed with your type of business in mind. The essential thing to focus on is how to select the correct ERP system. Consider:
Available resources – SMEs are known to have financial struggles. If you are not stable yet, you may not implement ERP software at this point. Alternatively, you should select a simpler ERP system that could suit your current budget.
Features – As an SME that is seeking growth via the assistance of ERP, you should buy a system with helpful features. At the very least, it should have financial management, inventory management, sales orders, and analytics features.
It is necessary to involve your entire staff in decision-making processes concerning the selection and implementation of ERP.
Characteristics and Features of ERP
Regarding features and characteristics, make sure that your favorite software has all you require to simplify your distribution procedure. Usually, most people search for the following ERP software features:
1) Sales order management
The software should support sales functions like sales order processing, sales order inquiry, sales order reporting, shipping management, customer pricing, self-services for vendors and customers, and return policy among others.
2) Financial management
You should know how to select a Distributor ERP package that supports financial management activities. It should be a tool that accountants can use to do accounts payable, accounts receivable, budget forecasting, financial reporting, debt management, order billing and invoicing, asset management, payroll management, and more.
3) Customer relationship management
A good distributor ERP gathers necessary customer data and stores it in a safe database for future retrieval. The CRM feature it should support promotion management, contact management, sales force management, quotes and estimates management, inquiry management, and so on.
4) Warehouse management
Functions relating to warehouse management can range from picking procedures to demand correlation, shipping management, tagging functions, multiple warehousing, outbound processes, and slotting optimizations among others.
5) Inventory management
Another feature to recall when considering how to select Distributor ERP solutions is inventory management. As your customers don't expect to miss an item they want, then make sure to select software with an inventory management feature. This feature should support various things, including inventory and stocking costs, requirement planning, demand forecasting, and inventory availability among other things.
6) The Procurement management
As a distributor, you need ERP Selection software that can offer you full procurement capabilities such as purchase management, vendor management, purchase orders, bid management, procurement planning, and multiple warehousing among other processes.
7) eCommerce for distributors
As a distributor, you are involved or will soon be involved in B2B eCommerce. When that time comes, you will require eCommerce for distributors, which is a type of software. This will help you connect with other buyers better. Instead of buying a single software tool that does just one thing, you should know how to select the right ERP software for your business. Distributor ERP will have an eCommerce for distribution function and all the above; so, it is cost-effective and dependable.
How can you assess the best distributor ERP?
One thing you will discover when searching and selecting ERP software for your business is that there are several options. To ensure that you end up selecting the right tool, you should carry out an assessment of each in a sensible way. Here is how:
Create selection criteria for ERP by writing a list of ERP needs for every department you have in the organization.
Assess your workflows to further understand what will be required by everyone so as to select ERP that can address every need.
If you need professional advice or help, call an ERP provider you have been thinking of buying the software from. You can even invite them to come over and have a talk with your entire team.
If the consulted ERP provider is able to, ask them to demonstrate how their software can transform your distribution channels for the better.
Assess your team's training needs and the process of implementing software. This is to know if you need to consult outside helpers or can do it in-house.
ERP Software Selection Criteria
When it comes to the selection of ERP software, you should consider different criteria. These are:
Business goals and needs
Business expansion and growth goals
Redundant areas of your business that can be replaced with software
Marketing goals
Current technology and scalability plans in future
Your budget and resources as you want to be totally sure that you can afford ERP
Your in-house technical team to help with software installation and assess if an outside consultancy will be required.
What is the cost of the distributor ERP System?
As you decide the best ERP to get for your distribution business, focus on the cost. After all, you can only get the software you can afford with your current finances. The cost is so important that you should fully understand this: how much does it cost to implement an ERP system? To compute the total cost of obtaining your ERP, consider these factors:
Who will have to use this too and how many are they?
Do you get several orders daily or do you need more marketing effort to attain this?
The cost of the software itself and licensing fee
Cost of implementation
Extra customization cost
Maintenance cost
Upgrading cost
Employee training cost
Cost of obtaining support
How can you build an ERP budget?
You are about to buy new ERP software and this is great. However, are you aware of how you can control your overall business expenditures in the next few months or years? This will be difficult, but this is how to budget for it:
Assess the overall cost of obtaining software once again.
Assess the ERP's cost savings in the long run.
Do you have any cash-flow issues now? If not, can you project one in the near future? You are doing this to decide if borrowing is an option.
Involve management in deciding if your budget deserves approval. If it is approved, then publish it for all to peruse.
Once you begin spending, revisit the budget plan to see if your estimations and actual costs tally. There will also be planned activities that happened late than estimated. Perhaps you had planned to borrow but got a windfall and don't require a loan anymore. All these changes should be made to the budget.
Keep updating your budget as you experience actual costs as this data will be needed by accountants and financiers at the end of the accounting year.
Finalize and review your budget when you successfully implement your ERP software.
If you don't know where to begin, you can get an ERP budget template online as it will simplify the process.
ERP Selection Guide FAQ
1. How are ERP packages selected?
Choosing the best ERP package does not have to be complicated. If you make a logical ERP checklist, you will get the most appropriate software for your brand. In your checklist, include the following features or modules:
Warehousing
Accounting and finance
Inventory control
Sales and order management
Purchase order processing
Business Intelligence
Project management automation
Customer relationships management
Supply chain management
Human capital management
Product pricing and updates
Shipping.
2. How do I start deciding on an ERP?
You might not know where to begin if you do not have any Enterprise Resource Planning tool. Therefore, we can advise you to study your business first. Does it have issues that are affecting its profitability and scalability? More factors to guide your selection process include:
Current software solutions – Are your existing software tools outdated, or has your business outgrown them
Future goals – Companies have long-term goals they plan to achieve via software like ERP. Perhaps you are looking to integrate your current software with other applications. Maybe your customers want something you cannot provide until you have a cloud ERP. Could it be that you need to expand and adopt new technologies
Your industry needs – Many ERP products exist. Some packages may work for your industry, and others cannot. So, consider an industry-specific software tool that can grow with advancing technology.
Installation ease and pricing – ERP software is a significant investment. Your company should prepare adequately for it, including creating a budget. Additionally, consider training costs for your technical team and the role the software provider should play.
Return on Investment – How will the company benefit from implementing a new ERP tool? Estimate the return on investment figure that you can later compare with the actual profits.
3. What are some key things to learn from Successful ERP Selection?
Successful ERP selection and implementation is everyone's goal, But are there things to learn from the process? We would say there are, and they include the following:
Success comes from within the organization – Getting support from executive managers, employees, customers, and other stakeholders is the first step. Make sure people are on the same page before selecting the right ERP software.
You must select your implementation team wisely- Employees already know how your company works and what it needs to succeed. Thus, do not skip your best-performing workers when selecting your ERP and implementation team. They should be critical decision-makers.
You must define the project scope well – If you define your project scope well, it is likely to succeed and provide massive benefits. Include all project requirements, tasks, budget, steps, deadlines, etc.
It would help if you managed change – A single ERP implementation job can change how workers do their work. They might not like the shift unless you provide training. Also, consider training costs you might incur in the process.
ERP implementation tools – If you want to select and implement a cloud ERP solution, you might consider some free tools for simplifying the task. These include Amazon Web Services, Microsoft Corporation Azure, and Google cloud. Also, consider the cloud service that best suits your business.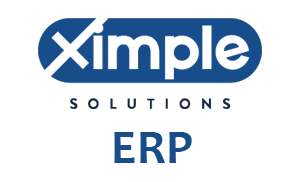 Hope you are enjoying reading this post.
If you belong to a medium or large-size distribution business, Ximple ERP is just for you.
Ximple ERP offers independence and flexibility to your B2B customer to grow their business. Our solution has D2C features they expect from you. Our ERP has an inbuild ERP offering.
You are one click away from transforming your wholesale distribution businesses, book a call now for the free demo
Conclusion
ERP systems are crucial for the success of wholesale distribution businesses. They offer a range of features that streamline operations, improve customer relationships and provide cost-effective solutions. Selecting the right ERP is key and there are several approaches to making the best choice. The next decade holds great potential for the Wholesale Distributor ERP market, with the rise of digital transformation and other driving factors. Ximple Cloud ERP is well-positioned to help leading distributors like you stay ahead of the competition, achieve business growth and increase margins.
Hitesh Barot is a Technologist and blogger passionate about solving business and technological challenges in Wholesale Distribution, Retail, and Manufacturing Industries. He has more than 20 years of experience leading the IT department for the Distribution, Retail, and Manufacturing business. Learn more about him here and connect with him on LinkedIn.
---
Posted on