B2B eCommerce for Distributors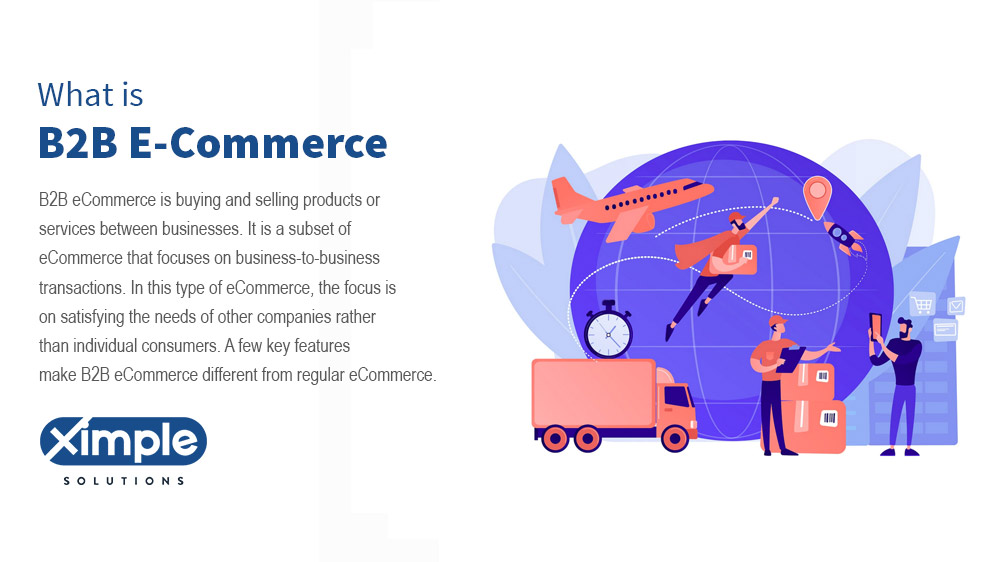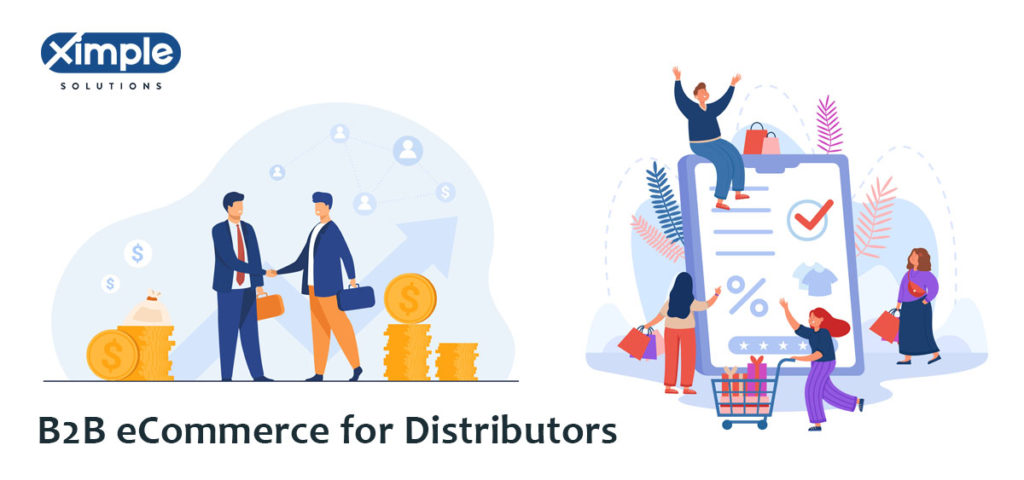 Introduction: Ximple Solutions
Need to manage your operations and customer relations better?
Ximple Solutions is an ERP consulting and software firm with experienced and certified professionals who will come to your business and help you choose the best ERP software for your needs. We're a one-stop solution for implementing innovative Cloud ERP technologies and maximizing productivity. Ximple Solutions is an ERP software selection consultant. We provide the expertise, speed, and cost to help you pick the right fit for your business and budget. Ximple Solutions is a group of ERP specialists who can help you make the right choice about your ERP software. We provide expert-level consultation, and we take care of all the functions, features, and functionalities for you. Using our expertise to help streamline your operations, enhance efficiency and get better results.
What do you understand about the term 'E-Commerce'?
The term "E-Commerce" describes the buying and selling of products or services over digital networks. This means that goods are sold on websites, people can buy goods using a credit card or other means of payment, and they might be delivered digitally. Shopping through the internet makes it easier for the customers to get what they want without being physically present for purchasing. This typically means that the transaction happens over a distance. Marketers have traditionally used eCommerce to describe the sale of goods or services via electronic channels, with information about an item transmitted electronically from one computer system to another.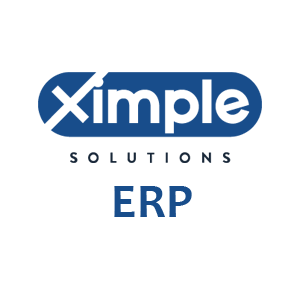 See How We Can Help to Reduce Your Operational Costs for Your Wholesale Distribution Business.
Ximple B2B eCommerce ERP offers inventory and order visibility as well as keep track of inventory, sales, and customers.
If you want our B2B eCommerce experts at Ximple Solution to help you digitalize your distribution business or upgrade your legacy ERP, just book a call
Needs of eCommerce
E-commerce has been one of the most effective means of digital marketing. Today e-commerce booms are not limited to small business owners and traders.
Online shopping has increased in popularity due to the convenience that it offers. It offers a variety of products at different price points and quality levels. Additionally, online shopping provides a vast selection of product choices that brick-and-mortar stores cannot offer. In some cases, online retailers offer more products than their offline counterparts at more competitive prices. Offline outlets require much more inventory for a wider variety of brands and manufacturers to meet customer demands that are often not feasible. Consequently, this fact means that customers will find what they need from an online store much quicker than from an offline store.
What is the meaning of B2B E-Commerce?
B2B eCommerce is buying and selling products or services between businesses. It is a subset of eCommerce that focuses on business-to-business transactions. In this type of eCommerce, the focus is on satisfying the needs of other companies rather than individual consumers. A few key features make B2B eCommerce different from regular eCommerce.
First, B2B eCommerce generally involves more complex transactions. There are more potential buyers and sellers, and the products and services are often more complicated.
Second, the purchasing process is often longer and more involved. B2B E-Commerce is a marketing strategy in which the company uses the internet to create vendor relationships with other businesses. It is considered its website, which sells products and services to business clients instead of consumers. Many companies can offer B2B E-Commerce services to their customers, including online marketplaces, wholesalers, and retailers.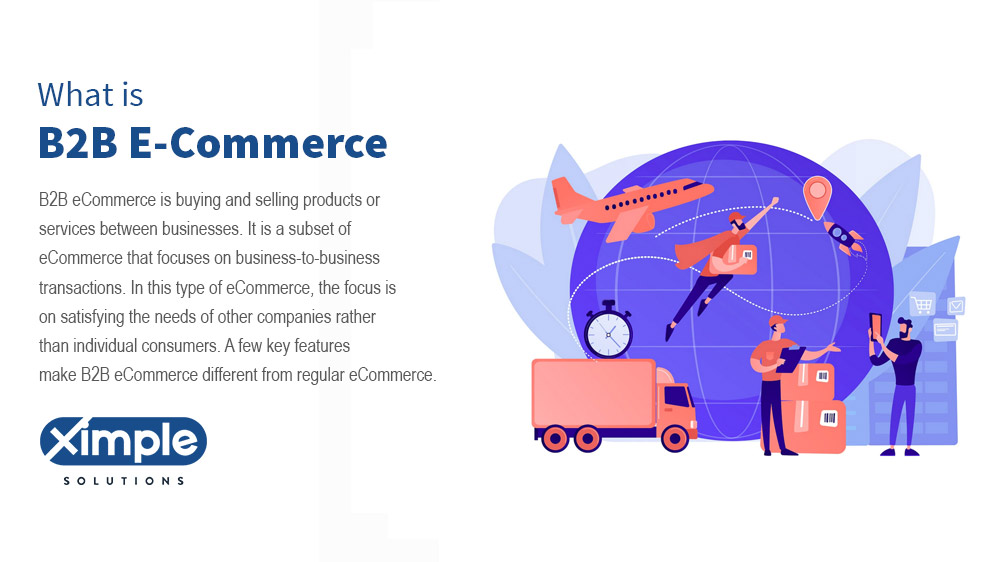 B2B eCommerce Distributors
B2B eCommerce for distributors offers inventory and order visibility. Customers can manage their entire business and automate it with the help of a computer program. Ximple solutions will keep track of inventory, sales, and customers. The program can be set up to automatically order more stock when inventory gets low and keep track of sales so the distributor never runs out of popular items.
The best b2b eCommerce solutions are looked at by distributors to help them save time on the quoting process. When they find a good eCommerce platform with a custom quote process, they know they have hit the jackpot. Ximple solution's eCommerce platform makes it easy for distributors to get the exact product they need without wasting time on the phone or in person.
Reviewing orders and creating invoices can be automated with a B2B eCommerce platform. With Ximple solutions, the distributor can create an online catalog of their products. When a retailer places an order, the B2B eCommerce platform will generate a PDF invoice that includes all details.
ERP and B2B eCommerce have been the most crucial part of any venture. And for distributing traders, the two can be positioned in the same place to provide a more balanced customer data experience. Ximple Solutions will help improve the customer experience and make it easier for distributors to manage their sales and operations.
Continuous growth in B2B eCommerce results in increased automation in the distribution sector. E-Commerce has penetrated the distribution sector and is now used to manage and automate critical processes and activities. This has led to specialized portals that provide easy and convenient access to customers round the clock. Today, distributors are looking for business-to-business (B2B) eCommerce portals that offer a streamlined process for customers to order products and services online. Ximple solutions ease in accessing customers and maintaining relations with customers.
Buyers who repeatedly purchase goods from the same seller are essential for those sellers. They're the people who come back to your store time and again to buy more of what they need. Buyers and sellers of the goods or services wanted to do the purchasing and selling with little effort and without any complex or time-consuming procedure. This is where B2B eCommerce comes in. Ximple solutions allow buyers and sellers to connect quickly and easily and make transactions.
When buying goods or services, the buyer always looks for the products that will suit them the best. In the B2B eCommerce space, businesses need to offer custom pricing, percentage-based discounts, and volume discounts to close the sale. Ximple solutions help the company in everything necessary for business growth.
Order purchasing and order tracking are part of the selling procedure. It is necessary to keep track of all the orders to ensure timely delivery of products to customers on time. Ximple solutions enable businesses to keep track of all the orders by providing guiding assistance.
Usability of B2B eCommerce for distributors
The usability varies depending on the circumstances and the firm's specific goals. B2B eCommerce for distributors is crucial for the supply chain process. It guides with logistics, first to last proofing, and other tasks required to help distribute or exchange. To make B2B e-commerce successful for the distributing firms, companies need to communicate effectively with their suppliers to get what others need with no time. The main requirements of B2B eCommerce for distributors are to hunt for good things, automate operations to reduce costs, and come to the other business at scale.
B2B eCommerce needs a distributor with a robust inventory management system that can respond to customer requests in real-time. Also, distributing these products requires the right distribution partner with a lot of experience in logistics, warehousing, and fulfillment. When businesses conduct transactions through eCommerce platforms, it becomes much easier and faster to find and purchase the products they need. All relevant information is easily accessible on a single platform, and buyers can easily compare the prices and features of different products. Ecommerce platforms make it easy for businesses to search for and purchase the products they need. It eliminates the need for companies to spend time traveling to different physical stores to find the products they want.
B2B eCommerce for Distributors Pros
B2B eCommerce is a form of eCommerce that focuses on the needs of the business-to-business marketplace. It means that distributors and wholesalers use it, which may or may not involve resellers. The benefits of B2B e-commerce include :
Lower costs and increased efficiency in distributing products or services. This benefit is higher for distributors dealing with large inventory volumes as they need to distribute many different products after it is purchased from their supplier.
Distributors can also save money by using B2B eCommerce because they can avoid holding stock themselves to sell directly to customers, which would require them to pay for space and warehouse inventory.
How to find the best B2B eCommerce platform?
Choosing an eCommerce platform for a business can be a tough decision. There are many different platforms to choose from, each with pros and cons. There are a few critical needs that eCommerce businesses have to be successful. They need a great product, a simple and effective checkout process, and an engaging and well-designed website.
To find the best B2B eCommerce platform for your business, ask yourself these questions:
What kind of functionality am I looking for? (Do I need just a shopping cart, or do I also need customer management?)
What are my budget and time constraints? (How much is too much?)
Do I need help setting up the shop?
Does my chosen platform have all the features I want? (Is there anything they don't offer that I might need in the future?)
When you get the answers to all these questions, it will be easier to find the best B2B eCommerce Platform for your business.
B2B eCommerce for Distributors by Ximple Solutions
ECommerce is the most effective and easy path for traders to start their online stores. Ximple Solutions brings together a team of experts to design and build your custom eCommerce store. With our platform, you can create your online store with no programming knowledge necessary. Sell products from distributors without any inventory. Ximple Solutions simplifies the B2B wholesale process by connecting distributors to buyers. With our simple setup and intuitive interface, you can instantly quote & transact with distributors in minutes. Ximple Solutions is designed for distributors. We have a ready-to-go, pre-integrated solution that will help you sell faster.
Ximple Solutions is a B2B eCommerce platform for distributors and resellers. As a distributor, you can offer your customers access to discounted products while getting the best margins available on the market. As a reseller, you can connect with distributors and seamlessly manage all aspects of your online store. We help distributors by providing on-demand, scalable and straightforward solutions to grow their business.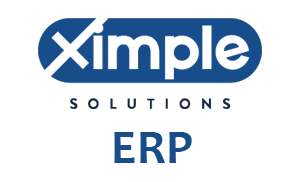 Hope you are enjoying reading this post.
If you belong to a medium or large-size distribution business, Ximple ERP is just for you.
Ximple ERP offers independence and flexibility to your B2B customer to grow their business. Our solution has D2C features they expect from you. Our ERP has an inbuild ERP offering.
You are one click away from transforming your wholesale distribution businesses, book a call now for the free demo
Conclusion
With changes in the eCommerce industry, distributors need to prepare for a new kind of B2B customer. They will have to develop an effective system of managing information and optimizing the customer experience. Ximple Solutions is a complete and integrated system for B2B distributors. It is an online portal that handles the entire operation cycle from sales to service while also offering a wide range of options. It is hassle-free and offers unlimited scalability, giving you the freedom to grow your business without worrying about complex tech issues.
ERP plays a vital role for an organization by streamlining business processes and automating manual tasks. It also helps in day-to-day operations, monitoring, reporting, and regulatory compliance. If a company is functioning without it, it is at a considerable risk of missing out on significant opportunities. Ximple Solutions can help the organization implement a system that can provide effective results. So, you can choose Ximple Solutions as an ERP Consultant and B2B eCommerce for Distributors.
Hitesh Barot is a Technologist and blogger passionate about solving business and technological challenges in Wholesale Distribution, Retail, and Manufacturing Industries. He has more than 20 years of experience leading the IT department for the Distribution, Retail, and Manufacturing business. Learn more about him here and connect with him on LinkedIn.
---
Posted on